Life is hard.  Mornings are hard.  Hitting the snooze button is easy.  Too easy.  Dangerously, deliciously easy.  But if laughter is the best medicine, perhaps it's also the cure for snoozitis?  So try some of these funny alarms for a little morning motivation.  Summon strength from your favorite hero.  Or fallen pop star.  Because waking up is hard to do.
If The Walking Dead has taught us anything, it's that if you can be anyone in life, be Daryl Dixon.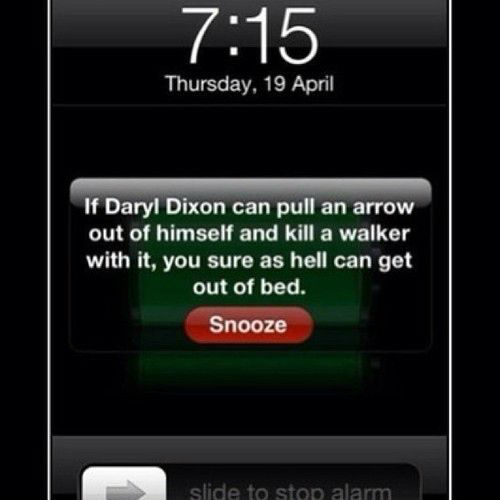 Mayhaps a little lyrical motivation from Ms. Britney Spears would do you right?
…Or just from the lady herself.
And imagine what you could do if you had a Samwise.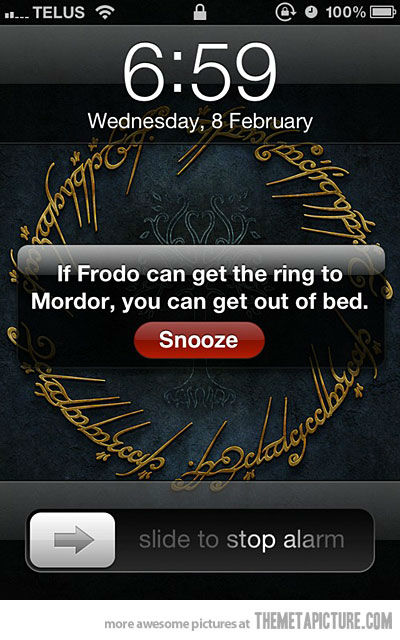 Be ambitious like Loki.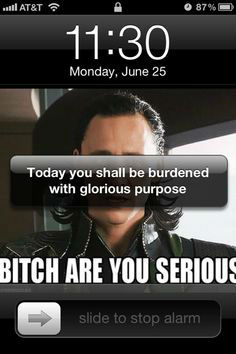 Or if vanity's your thang, then think about programming your alarms like so: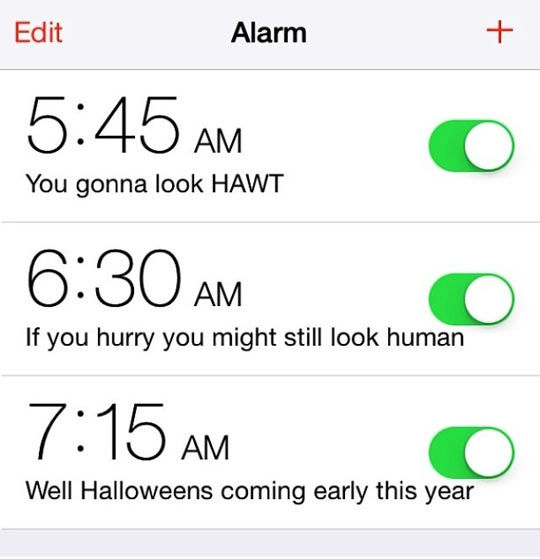 Seriously, wake up or I'm gonna throw a tracker jacker nest into your bed.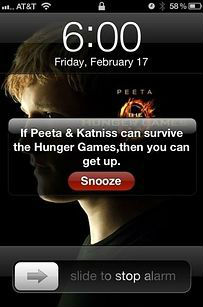 Perhaps the most aggravating earworm of all-time, Call Me Maybe, will do the trick?
But you don't wanna see the Hulk without his coffee.  You won't like him without his coffee.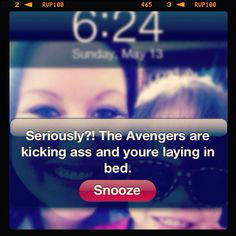 If you can't do it for yourself, do it for your cat.  Bingley needs his organic chum-chum.
You'll never be Sherlock, but the least you can do is get your ass out of bed.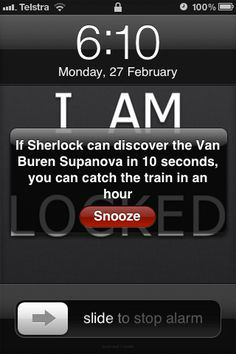 And if all else fails, just kill the snooze.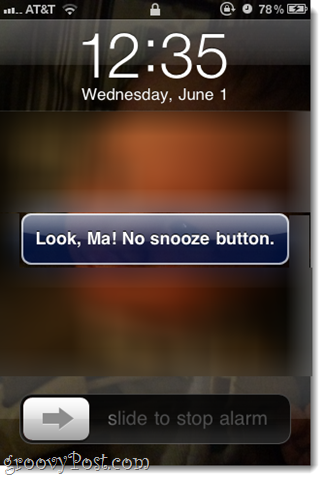 ***
AROUND THE INTERWEBS