So you've gathered your loved ones, waited in line for an hour, and now you're finally ready to sit down for brunch: the most emblematic of meals.
You may be thinking: what sort of individual am I today? A French Toast type of lady? An Eggs and Bacon kind of man?
Fear not, for while we all believe that we're in charge of our destinies, our fates are written in the stars: if you're pancakes, you've always been pancakes, and you'll always be pancakes.
Better get right with God.
Here's what your favorite brunch item says about you.
1. PANCAKES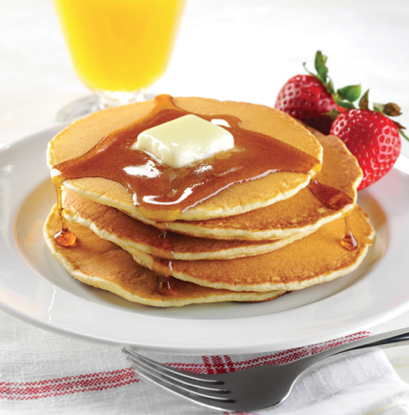 Do you really hafta be such a MARNIE about everything?
I get it, your sister and her fiance just bought a brownstone in Park Slope and now your parents are on you about "being next". But we can't keep indulging you in your "am I gunna be alone forever, guyzzz?" late­night texts, Ashley. You're 30 years old: it's time to stop with the princess bullshit and take some goddamn responsibility for your decisions. If you wanna order another mimosa, order another mimosa. You don't need to confirm that the whole table is ordering another mimosa too. Jesus.
Loves: Talking about starting that Etsy "knitwear" shop (but never actually starting it), Fifty Shades of Grey (the movie not the book)
Pet Peeve: Men who wear open­toed shoes during the summer (uh, hello! gross!)
2. BAGELS AND LOX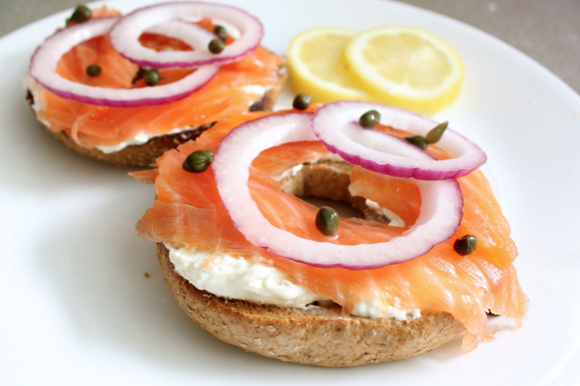 You know what, Marilyn? Just take the plunge and buy that cruise ship ticket. You've always wanted to go to Cozumel and the Jetblue prices are the lowest they've been all week.
You've lived in that Upper East Side apartment for, what now, 45 years? But when was the last time you took a real winter vacation? Harold was always so busy with the business: orthodontists work longer hours than people think!
So take the plunge: maybe you'll meet a fun new friend who'll take you dancing! Maybe you'll finally figure out how to get that "Instagram thing" working and make a blog out the whole journey! Who knows! Anything is possible when "Vacation Marilyn" comes out to play!
Loves: Passover (it's extra special when you can invite new friends to participate in the Pesach Seder! Such a fun learning experience for everyone!)
Pet Peeve: Coffee that costs over $2 (there's no reason coffee should cost over $2)
3. YOGURT AND FRUIT PARFAIT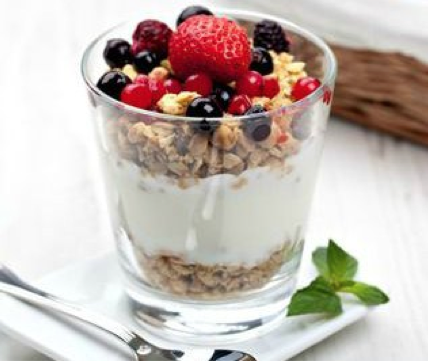 Are you even THERE, Sarah? I know you're there, but lately it's like you're a goddamn ghost.
I just feel like ever since you started that yoga teacher training, you've changed in some way. I mean, it's great that you're finally doing what you love. And I agree, I think acting was starting to "weigh you down spiritually."
But I dunno, you were 30 minutes late to this brunch and it's like you're not even listening when anyone talks. You just nod your head, poke around your dish, and chastise us for not using our "pelvic floor" to sit up properly.
Yes, your arms look amazing. But frankly, you've become boring as hell. There, I said the thing you're not supposed to say.
Loves: Susan Miller (circa 2011), Anthropologie sample sales, your potted succulent plant Pet Peeves: Processed grains
4. EGGS BENEDICT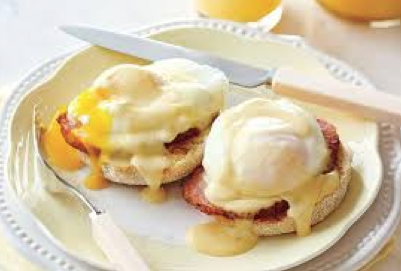 A lady who orders Eggs Benedict is a lady we're proud to call our friend. And Lauren, that lady is you.
When I had a meltdown because I thought I lost my tampon in my vagina, who came over to apartment just to reassure me that you can't actually lose a tampon in a vagina? You.
When I called you from Israel, distraught over the fact my boyfriend dumped me in the Negev, who told me that "one day I would look back on the whole experience and laugh because the idea of someone being broken up with in a desert is, in actuality, a very funny thing?" You.
And who, in a fit of drunkenness, became ordained online as a minister just because "she wanted to be completely sure she'd be able to marry me one day?" You.
I fuckin' love you, Lauren. I love you so goddamn much.
Loves: Old School Lisa Frank folders, denim overalls with no bra (cuz I do what I want), and grandmas
Pet Peeve: People who sip of their drink while still chewing their food.
5. EGGS FLORENTINE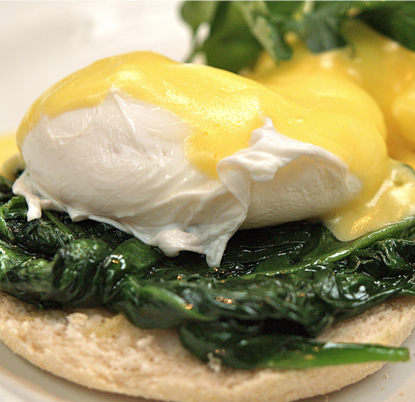 We all know that Eggs Florentine is truly the Joe Biden of brunch items.
Or the Al Gore of brunch items. Or maybe the Dan Quayle of brunch items. That's not to say there's anything wrong with Eggs Florentine, there's just a limit to how seriously I can take Eggs Florentine.
Yes, Eggs Florentine is just trying to do right by us: encouraging awareness of global climate change and helping rebuild our economy with the implementation of the American Recovery and Reinvestment Act. But Eggs Florentine also insisted that it invented the internet and its countless verbal gaffes have basically made it the laughstock of the entire brunch community.
At the end of the day, it's a Eggs Benedict's world out, and we're all just living in it. Loves: Tommy Bahama button­downs, wicker furniture, shaving kits.
Pet Peeve: Trying to remember your goshdarn netflix password (how's a person supposed to keep track of ALL THESE PASSWORDS?)
6. TWO EGGS, TOAST OR GRITS, SAUSAGE OR BACON OR CANADIAN HAM. Just make a decision, Becky!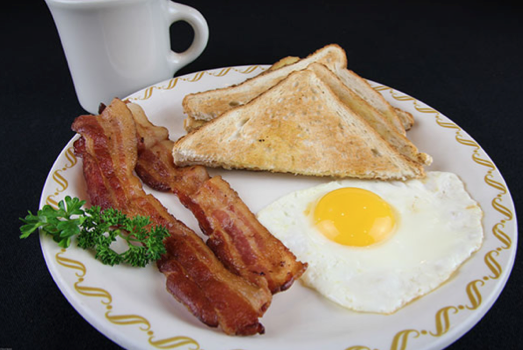 This is just like last month when you were hell­bent on attending the "Millions March" only to get lost on the way to Union Square (who gets lost on the way to Union Square?) and then bail last minute because you "needed to pick up your dry cleaning before the store closed."
Or after college, when you threw yourself an "I'm moving to Portland" party and everyone came to wish you goodbye, and then you DIDN'T MOVE TO PORTLAND. You just secretly stayed in NYC for another six months because you weren't sure if moving was really the "right call."
Becky, you make absolutely no sense to me. Truly, you're a goddamn rubix cube. You must have some sort of guardian angel to have survived this far.
Loves: 80's themed parties! Fun socks!
Pet Peeve: Losing your iPhone (you are always losing your iPhone)
7. HUEVOS RANCHEROS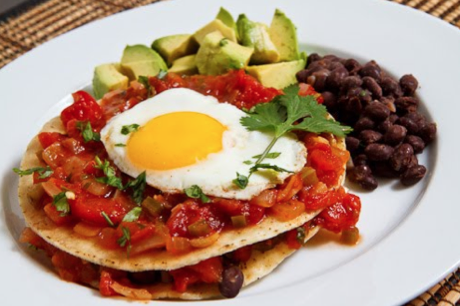 You scored a smooth 1560 on your SAT, ace­d AP Calculus, and got into Brown University ­ all while completely stoned.
At 22, you sold a screenplay to Paramount, after having taken only a single screenwriting class your final semester (through which you were still completely stoned).
Every February, you, your brother, and your best college pals rent a cabin upstate to go skiing, drop acid, and 'jam out' (you're currently compiling those "crazy cabin stories" into a TV pilot you're pitching to IFC)
You've been on The Price is Right, won $1,000 from a scratch off, and roll the dankest joint in all of Fort Greene.
You have fantastic relationship with your parents. You're the man, Josh.
Loves: The Simpsons (circa 2004), home beer­brewing kits, thrift store sweaters. Pet Peeve: Burning Man haters (don't judge 'til you've been, bro!)
8. FRENCH TOAST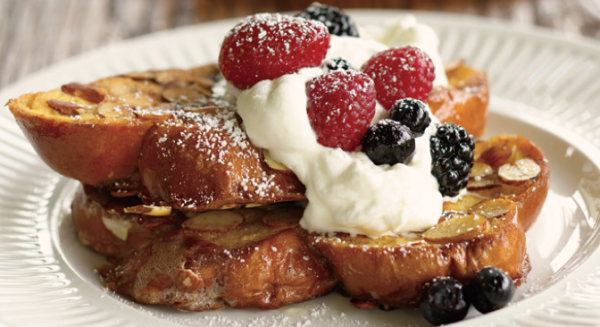 But you, Cecilia, refer to it as "Pain Perdu."
You "lived" in Paris the summer after college and WILL NOT STOP TALKING ABOUT IT. You claimed to be "studying textiles" at L'Institut Marangoni, but dropped out after the second week to get day­drunk with an older Italian architect.
You spent a semester "volunteering" in Chile, but ended up going home three months early due to "a mysterious headache that just wouldn't go away."
You're a fashion blogger / lifestyle coach / coat check girl.
You just launched your Kickstarter to help fund your first EP: a blend of indie folk and electronica, inspired by late 90's Fiona Apple.
You use a spanish lisp on words that don't require it.
Loves: Midi rings, a "strong brow", anything served in a mason jar Pet Peeve: Your Hometown (Erie, Pennsylvania)
9. BLT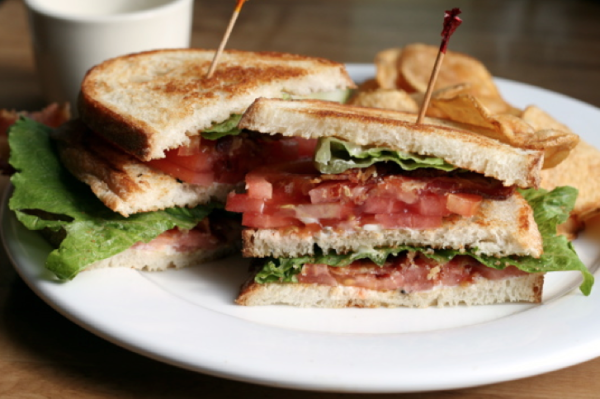 Pete! We're so glad you're back in the city!
I know moving back to Orlando to live with the 'rents was tough, but sometimes you have to take a step back to take a step forward. It's all well and good to have a high­paying career, but if something feels "off," well, you just have to honor that voice. You can't live someone else's dream, ya know!
Anyway, we're so proud of you, bud. Seriously. The new non­profit gig seems like an awesome fit and I can't believe you've taken up archery! I love that that's a t​hing​now! You just seem happier ­ glowing even ­ and I think I speak for the whole table when I say: you're an inspiration to us all. To Pete!
Loves: Your Florida State koozie, George Lucas, Beans ­ your Lab/Husky mix Pet Peeve: Super tight jeans (so uncomfy!)
***
Love What Your Favorite Brunch Item Says About You?
Maybe you'll also enjoy these Food Puns!
AROUND THE INTERWEBS