Severus Snape taught me many things: greasy hair isn't necessarily always a red flag; science teachers have feelings, too; redemption is always, always possible.
So whenever I read a headline about Lindsay Lohan's latest shenanigans, as easy as it would be to write the troubled actress off as one of those ungratefully wealthy and famous stars, I can't help but remember Snape. And wonder how different Snape's life would've been had the Marauders let him hang out with them.
And the same goes for Lindsay. As the bronies say, friendship is magic, and I'm not ready to give up on the notorious redhead just yet.
So here are some celeb peers who would have a positive influence on Lohan's life:
8. Emilia Clarke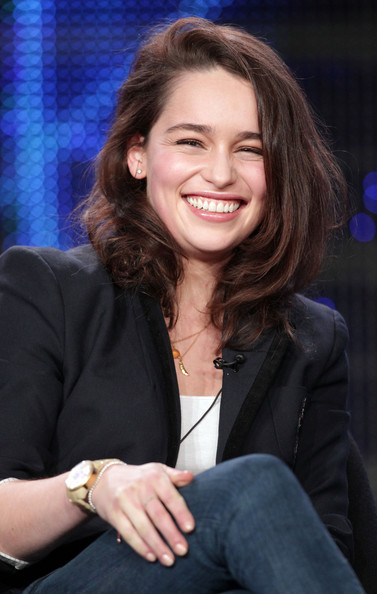 AKA Game of Thrones's Daenerys. The young Briton is too busy beefing up her resumé and general BAMFness to partake in any illegal hijinks. Also, she's British. And everyone knows all British people are super prim and proper. Except Lily Allen.
Safe and Fun BFF Activity of Choice: Horseback-riding.
7. Elisabeth Moss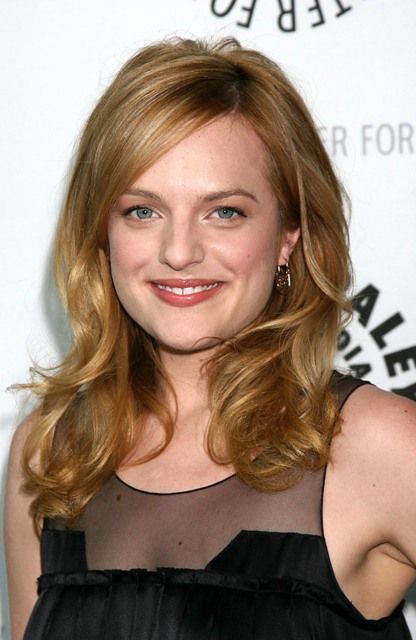 Everyone's favorite Mad Woman. The actress is spending time in The Theatre, honing her already impressive acting skrillz, as well as regularly making badass statements about her craft, the state of the world, and the Female Experience.
Safe and Fun BFF Activity of Choice: Perusing feminist blogs.
6. Mara Wilson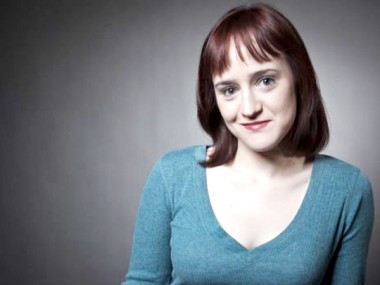 For those who don't remember, Mara Wilson was a big-time child star (Matilda, Mrs. Doubtfire), and, after vanishing from the face of the earth for several years, has resurfaced as an irreverent, very grown-up writer and blogger. Her last Twitter bio read, "I guess I was kind of famous once? And now I'm a writer?" Yes. I DID memorize her last Twitter bio. That's how awesome she is becoming.
Safe and Fun BFF Activity of Choice: Live-Tweeting Doctor Who viewings.
5. Kristen Bell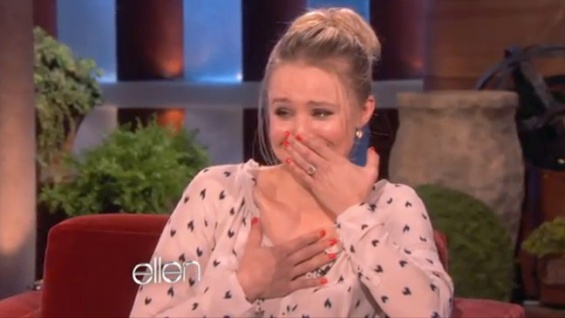 She cries over sloths, played one of the greatest lady TV protagonists of all time (Veronica Mars), and has a smile that could cure cancer. 24/7 hangout time with this huggable star would melt all of Lindsay Lohan's worries away. #science
Safe and Fun BFF Activity of Choice: Zoo-visiting.
4. Lena Dunham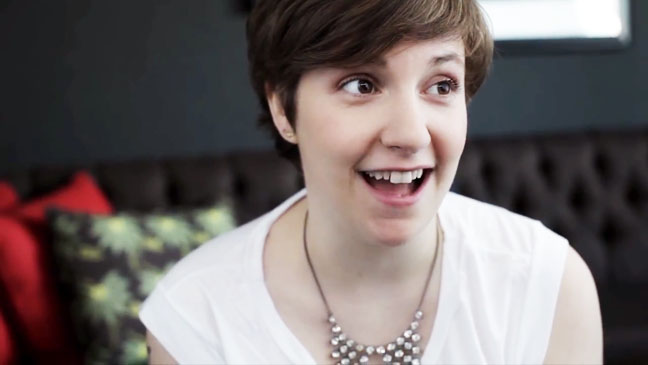 Granted, the character she created and plays on her hit HBO show, Girls, is anything but a role model; but there's no denying the rabid fanbase the young Dunham's collected in the past year alone. Running a whole show at her age is no mean feat, and the fact that her Hannah battles her own insecurities and woes in far more legal (albeit, still kind of unhealthy) ways puts her in a slightly better position than Lohan.
Safe and Fun BFF Activity of Choice: Eating Ben & Jerrys in adult onesies and dishing about exes. Or reading, I guess.
3. Jennifer Lawrence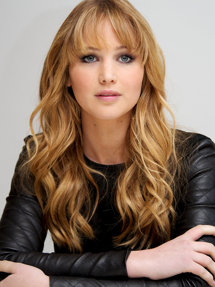 Have you SEEN her interviews?? This chick is hilarious and weird and everything we (I) love in a woman. [Swoooooooon.] Her BFFs say she walks around naked in mixed company regularly, which equals confidence. Confidence, it seems, Lindsay Lohan may not have. Oh, Lindsay, take a page from Jen's book: be naked, be weird, be true.
Safe and Fun BFF Activity of Choice: Nudist colony-visiting.
2. Daniel Radcliffe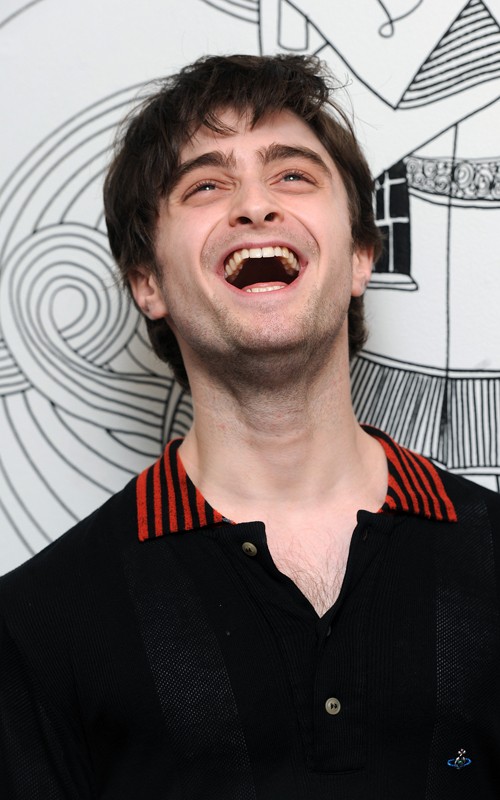 Apart from starring in the biggest franchise in movie history, Daniel Radcliffe is becoming a snuggle-bug to be reckoned with. You'd be hard pressed to find someone who doesn't find his incessant glee, wit, and general loveableness irresistible. As a straight representative of the Trevor Project (a non-profit organization for the benefit of helping young, closeted, depressed youths cope with their sexuality), Radcliffe's ready to listen to Lohan's man and woman problems, as well as provide some words of comfort. Also, at this point, Radcliffe's basically a living, breathing Prozac. [I'm not ashamed to admit that whenever I'm depressed, I just google happy photos/interviews of the guy.]
Safe and Fun BFF Activity of Choice: Awkwardly dancing sorrows away.
1. Emma Stone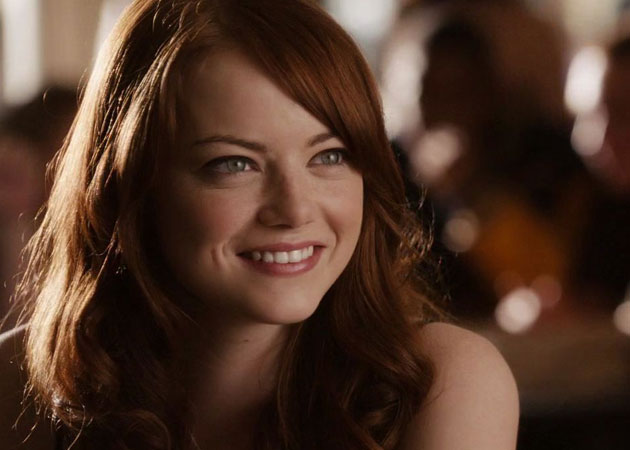 The coup de grace. Gigglesnorting [not coke-snorting] abound, and, as the two bond over their shared experiences of starring in two of the best teen movies of the 2000s as gingers, Stone's contagious geekiness and clean-cuttedness will permeate. Can you imagine if these two starred in a movie together? It could be, like. "Red Donnas." Two redheaded BFFs named Donna, who infiltrate a high school against the wishes of a predominantly brunette or blonde student body. On Kick a Ginger Day.
Safe and Fun BFF Activity of Choice: Pretty much anything Emma Stone suggests, I'm betting.
And there you have it, folks. And, Lindsay, if you're reading this, please know you are my Snape. I haven't forgotten your days as the Parent Trap twins, or your exploits as the clueless Cady Heron. Fingers crossed, my [imaginary] friend.
****
Like what you see? Then be sure to check out our other celeb-related content!
"5 Celeb Couples Who'll Never Get a Lifetime Movie"
"5 Missed Chances for Revenge on Revenge"
"What Ever Happened to Michael Cera?"
AROUND THE INTERWEBS