T
op news anchor and bonafide Sexy Nerd Anderson Cooper broke the hearts of millions of women by saying, "The fact is, I'm gay," going on to say, "[he] couldn't be any more happy, comfortable with [himself], and proud."
Now, this is a big deal; kids are coming out younger and younger, and one certifiable way to pave a more peaceful road for them is for high-profile and well respected celebrities to take the first step.
But... should it be a big deal? Maybe I'm bias, but it's weird that all we homos of the world have to make official statements about our nighttime (or daytime!) recreational activities of choice. We've never had to take a few minutes out of our busy schedules to read about how Tom Hanks only digs the ladies... so why the double standard?
In a perfect world, this is the kind of thing nobody would really care much about unless they're trying to hit on you in a bar, so the question I pose to you today is "What if we lived in that perfect world, and people like Cooper made an official statement about every personal aspect of their lives?"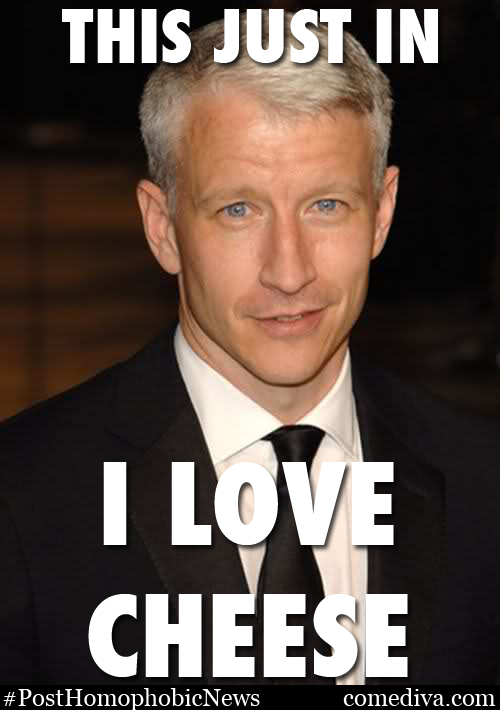 ♦♦♦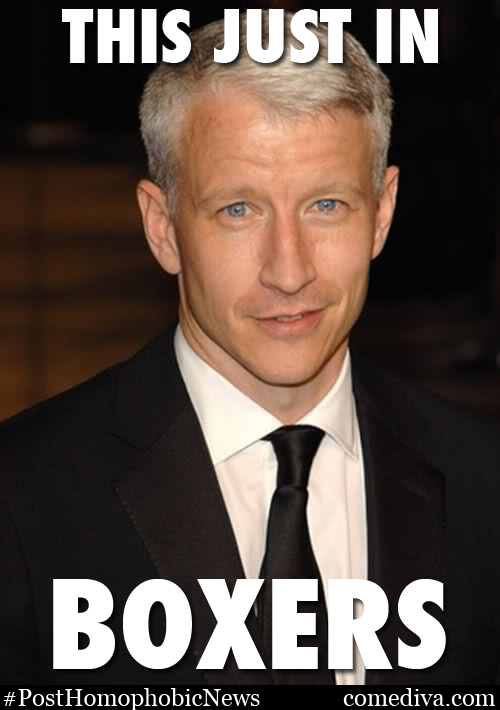 ♦♦♦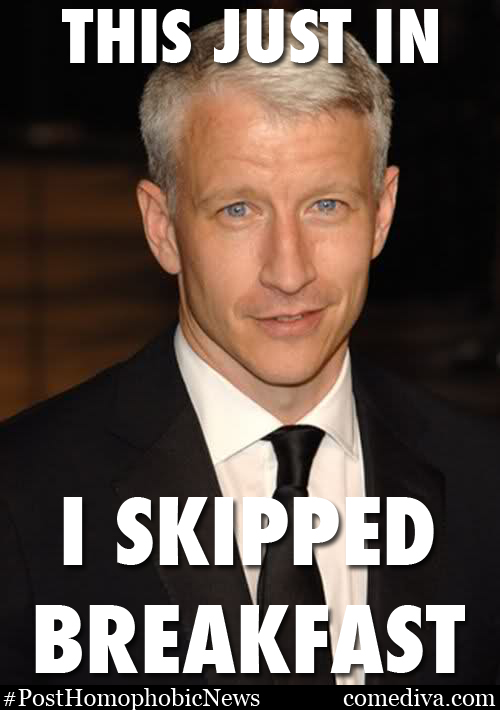 ♦♦♦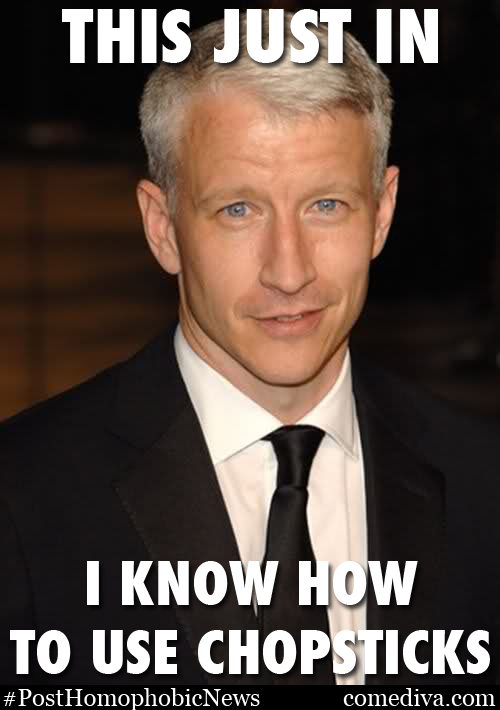 ♦♦♦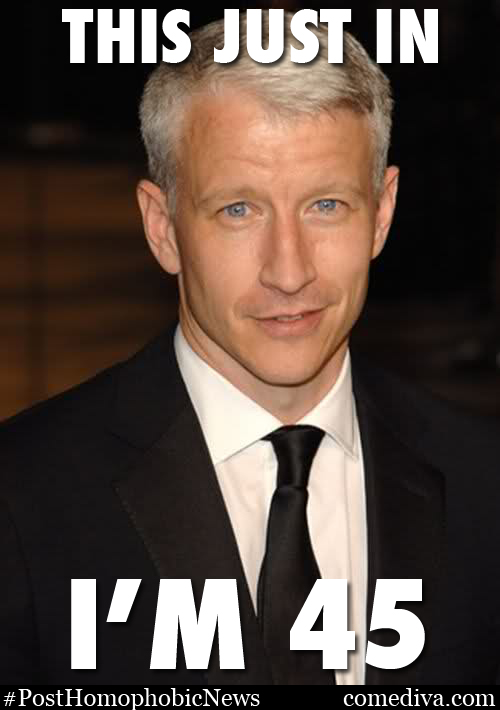 ♦♦♦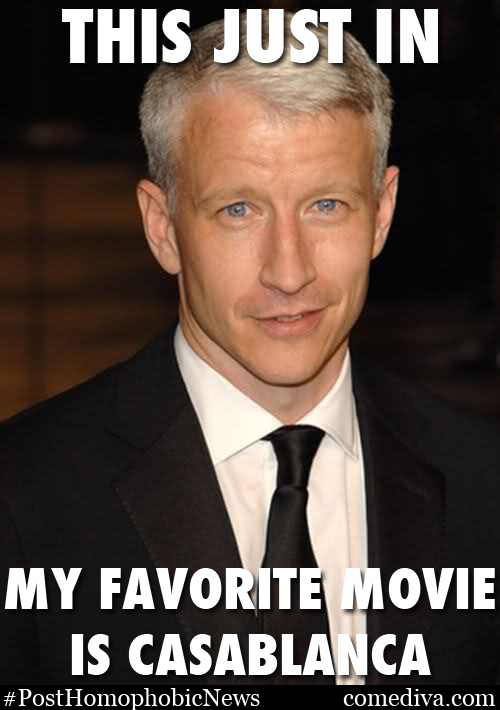 ♦♦♦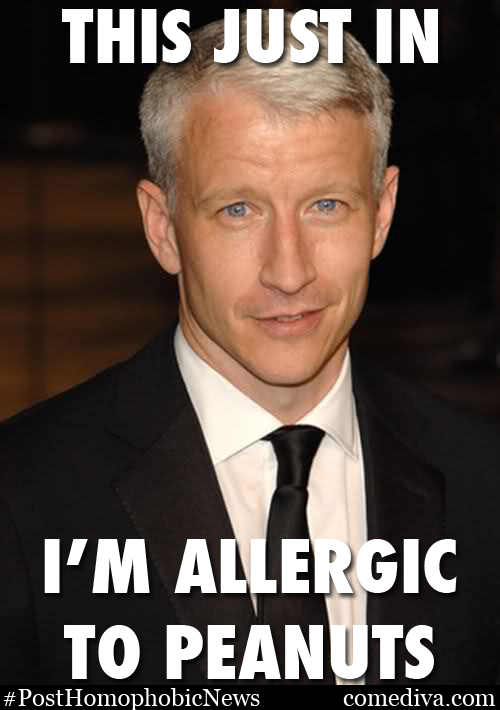 ♦♦♦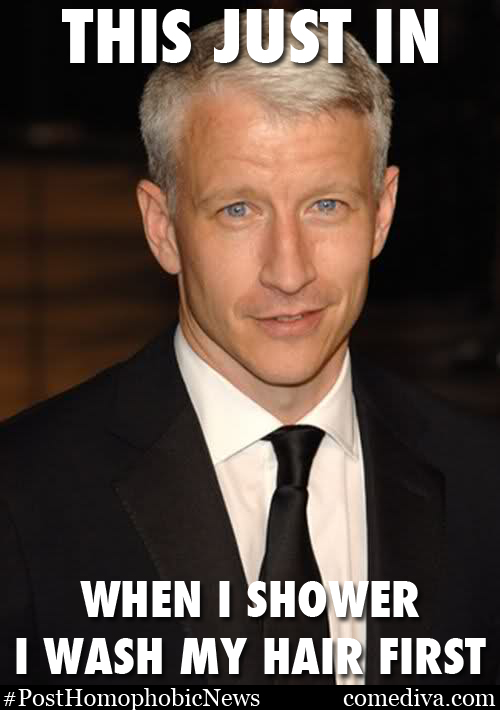 ♦♦♦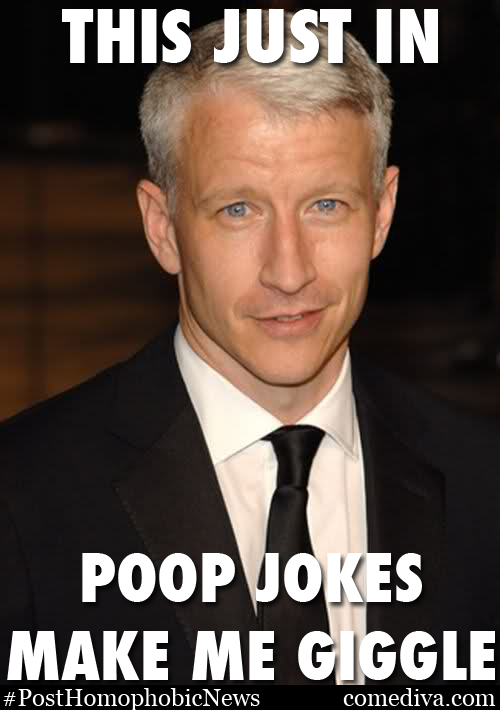 ♦♦♦