Saturday Night Live has given rise to some of the most well-known and talented comediennes in entertainment. From Gilda Radner to Tina Fey, SNL has acted as a launchpad for so many women who have gone on to create and act in classic films and television programs, as well as a venue for political and social change. And powerhouse females have been bringing the funny on SNL for decades.
Here're our top 20 Girl Power Sketches from SNL!
1. Natalie Portman's Gangsta Rap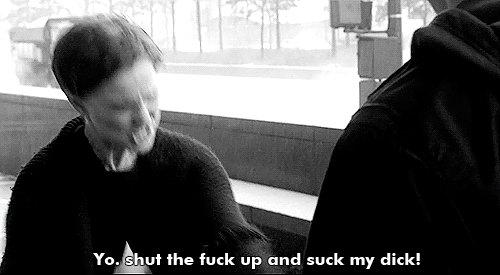 Not only did the rap show us Natalie's hardcore side, it helped cement ladies' roles in SNL digital shorts and make it clear that Andy Samberg & Chris Parnell aren't the only ones who can rap.  She even followed it up with an appearance in SNL's 100th Digital Short. Because even moms can be gangsters, too.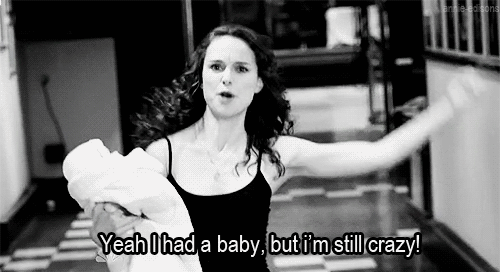 2. Tina Fey and Amy Poehler on Weekend Update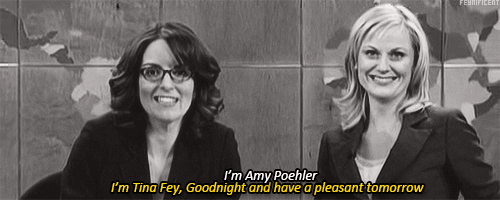 In 2004 this incredible duo became the first two female Update hosts in SNL history. Although their run ended after only two years, it helped propel their best friend dynamic to a wider audience, which resulted in such fine works as Mean Girls, Baby Mama, back-to-back sitcoms on NBC, and co-hosting the 2013 Golden Globes.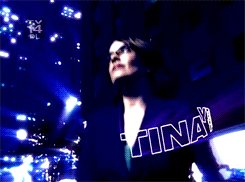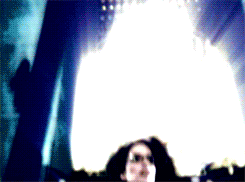 Really miss that sweet Weekend Update open, though.
3. The Real Housewives of Disney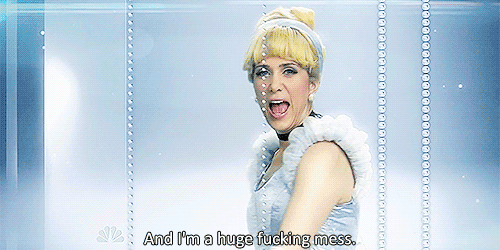 It's like all of our guilty pleasures (Disney princesses, Real Housewives, and Lindsay Lohan) wrapped into one hilarious SNL sketch.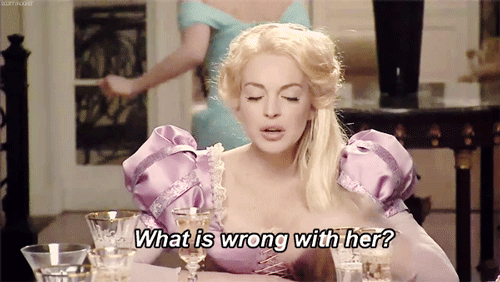 4. Molly Shannon as Sally O'Malley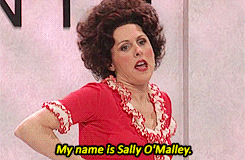 Sally O'Malley is proud to say she's 50 years old and not one of those gals who's afraid to hide her age. Likes: to kick, stretch, and KICK.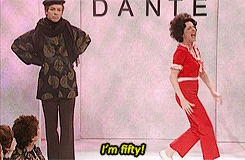 5. Gilda Radner as Roseanne Roseannadanna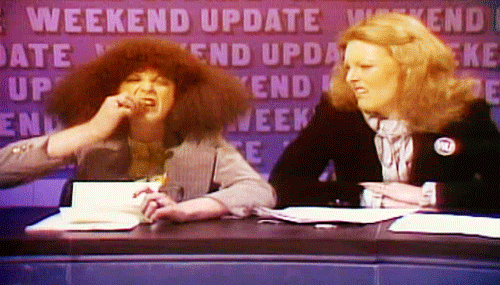 Gilda Radner's Roseanne Roseannadanna was the gross, unruly, disgusting, and way-too-revealing gal that we all wished we had to courage to be.
6. Betty White Hosts SNL & Brings Back the Girls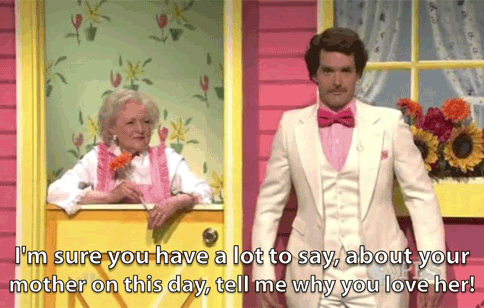 When Betty White hosted SNL she brought back some old familiar faces (and I'm not talking about just hers!). It was a celebration of girl power through all the generations.
7. Jane Curtin & Gilda Radner & Laraine Newman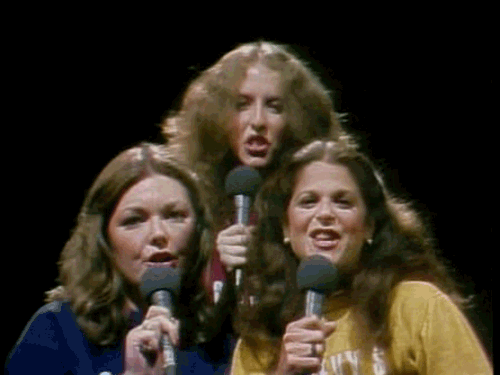 The original girls from SNL were the best gal pals a girl who stayed in on Saturday nights could have.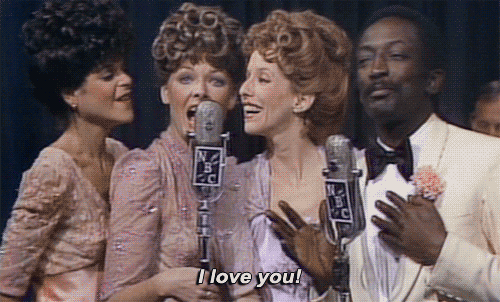 8. Gilda Radner's Candy Slice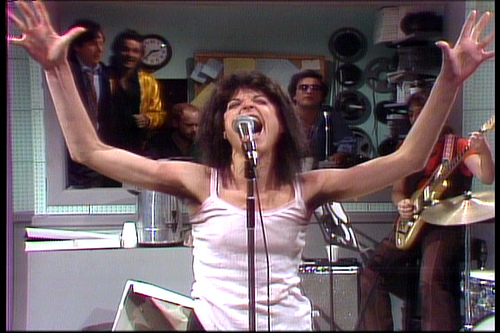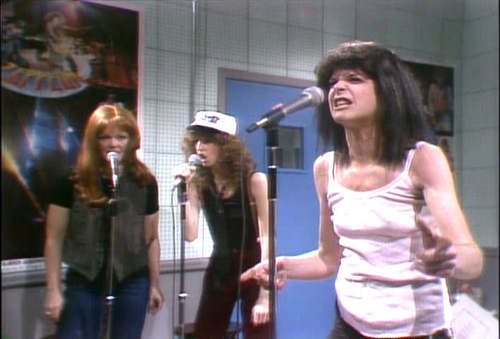 In this substance-abusing Patti Smith parody, Gilda Radner showed us that not only was she a funny girl, she was a punk rocker who wasn't afraid to get down and dirty.
9. The Real Housewives "Women of SNL" Special
In this "Real Housewives" reunion spoof, the current ladies of SNL, including appearances by former cast members Laraine Newman, Cheri Oteri, Julia Louis-Dreyfus, and Ana Gasteyer, poked fun at the reality series that we love to pretend we hate.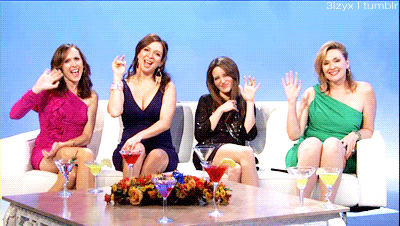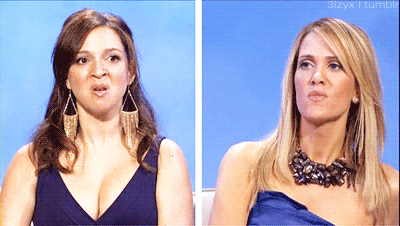 10. Maya Rudolph, Rachel Dratch, Tina Fey, and Amy Poehler spoof Mom Jeans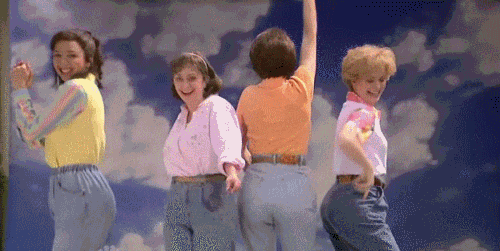 Prior to this 2003 parody commercial that Fey and Rudolph wrote, mom jeans were a phenomenon that we all knew about but didn't have a name for. Now, mom's everywhere can thank Fey for the gift of mom jeans, which tells the world, "I'm not a woman anymore…I'm a mom!"
11. Drew Barrymore, Kristen Wiig, Maya Rudolph, and Amy Poehler in Body Fuzion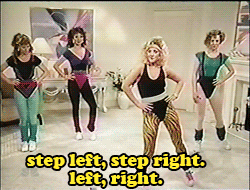 This digital short spoofed low-impact, level-one workout tapes from the 1980s, and it showed us what Wiig could do with those hips.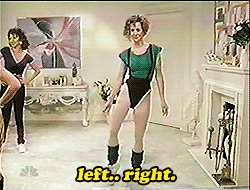 12. Tina Fey and Amy Poehler as Sarah Palin and Hillary Clinton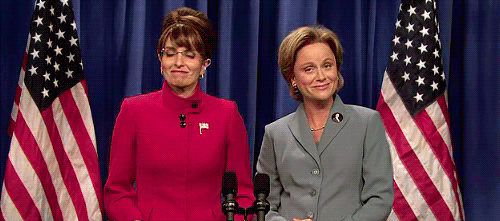 The 2008 election will go down in history as one of the most important elections of all time, not because we ended up electing our first black President, but because it brought SNL back to the public forefront. Guided solely by Fey and Poehler's excellent depictions of Palin and Clinton, SNL reclaimed its position as a powerful political pundit and "must-watch" TV. It also made Fey and Poehler household names.
13. Amy Poehler and Britney Spears Inside Barbie's Dreamhouse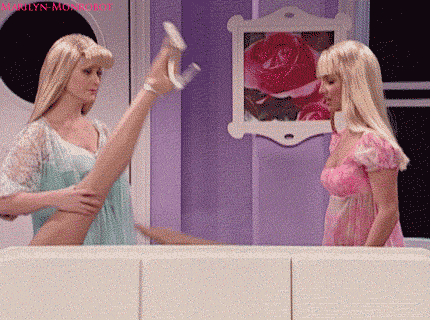 In the sketch, Poehler plays the role of Barbie and Spears as her younger sister Skipper, later revealed to be Barbie's daughter. It showed us how hilarious a pop star could be in a funny role, as well as how silly the Barbie "Dreamhouse" can be.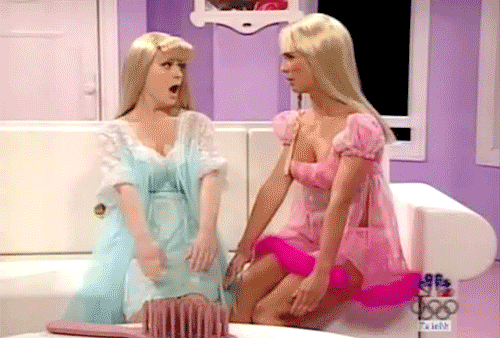 14. Rachel Dratch as Debbie Downer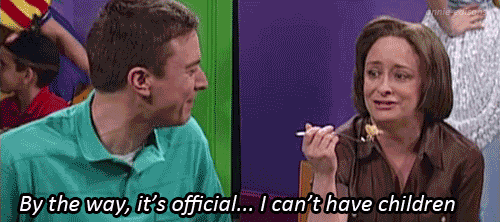 Though it can be argued that Jimmy Fallon cracks up at anything and everything, Rachel Dratch's hilariously dark Debbie Downer was the friend that we all loved to despise…and feel sorry for.
15. Amy Poehler and Maya Rudolph in Bronx Beat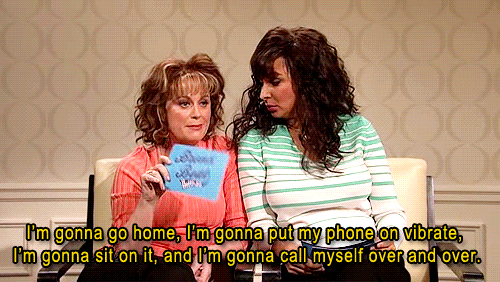 We love talk shows hosted by women complaining about their husbands, but a talk show hosted by Amy Poehler and Maya Rudolph complaining about their husbands? Even better.
16. Ana Gasteyer & Molly Shannon's Delicious Dish Hosts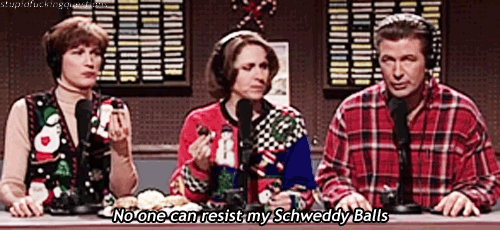 Ana Gasteyer and Molly Shannon's soft-spoken, NPR hosts gave rise to the hilarious, delicious, and aptly named Ben & Jerry's ice cream flavor.
17. Cheri Oteri's Spartan Cheerleader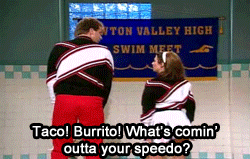 Cheri Oteri has a whole host of hilarious and wacky characters, but her perky Spartan cheerleader is definitely one of the most memorable and outshines fellow Spartan, Will Ferrell.
18. Jane Curtin on Weekend Update
Jane might have been an ignorant slut, but she was also an incredible straightwoman.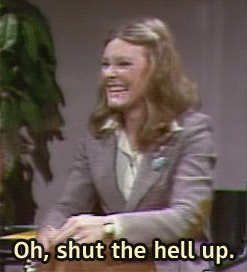 19. Abby Elliot, Nasim Pedrad, Vanessa Bayer, and Kristen Wiig as The Kardashians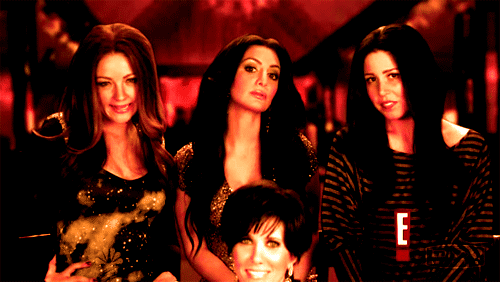 The SNL gals' portrayal of the Kardashians was scarily accurate–especially Wiig's Kris Jenner.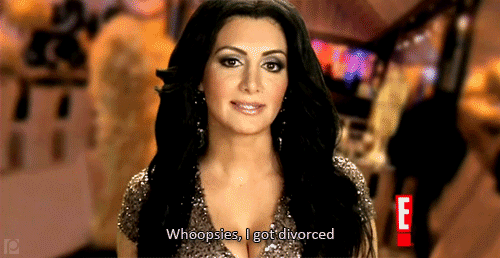 20. Chris Farley, David Spade, and Adam Sandler as the Gap "Girls"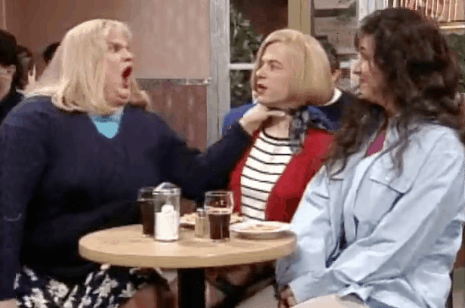 Not only did this sketch give us the "Lay off me I'm starving" line, it also left us with the rumor that Al Franken reportedly stole a pair of jeans from the Gap Girls set (we always knew politicians were thieves!)
***
AROUND THE INTERWEBS