Last year, Ryan Gosling was robbed of People Magazine's "Sexiest Man Alive" title, and this year he's been shut out of the Oscar race, too.
So, to make up for all the snubs, Comediva's hosting its own award show — right here, right now!
Welcome to Comediva's first annual Ryan Gosling Awards Ceremony.™ An awards ceremony for Ryan Gosling, about Ryan Gosling, and honoring — who else, but — Ryan Gosling.
Best Performance By Abs: Ryan Gosling in Crazy, Stupid, Love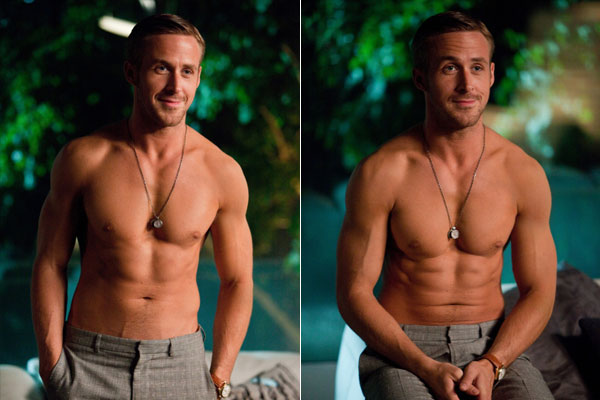 The first award of the night goes to Ryan Gosling for his shockingly perfect abs in the romantic comedy, Crazy, Stupid, Love.
Rolling Stone called Ryan's abs in the movie "so hot they'd make a straight man gay and a gay man have a near-death experience."
The New York Times said, "Go see the movie. Ryan Gosling takes his shirt off. That's pretty much the whole plot of the film — and it's awesome."
About the performance, Meryl Streep told Entertainment Weekly, "I've changed the entire goal of my career after I watched that film: I now aspire to act as well as Ryan Gosling's abdominals and as stubbornly dedicated as Ryan Gosling's nipples."
Best Portrayal of an Anti-Hero Murderer You Seriously Want to Screw: Ryan Gosling in Drive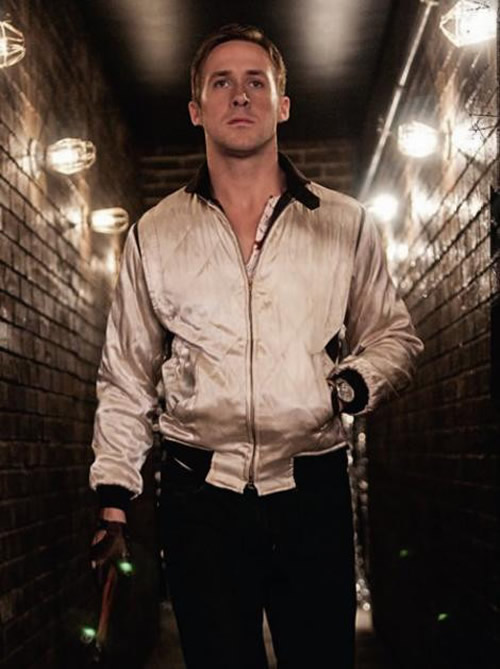 The second award goes to Ryan Gosling for his portrayal as the anti-hero in Drive.
The Washington Post called Ryan's performance in Drive "so sexy, it'll make you start using blood-soaked driver jackets as an aphrodisiac."
Roger Ebert said, "Ryan Gosling plays a guy who's a part-time mechanic and a part-time stunt driver who moonlights as a getaway driver. So, he's either wearing a filthy white t-shirt, or a driver's jacket with a scorpion on the back that's so slick it'd make Danny Zucco squeal. He's respectful of marriage vows and cares so much for the welfare of poor Mexican children that he's willing to murder three men to protect one. I hear they got the idea from the twisted dark fantasies of every housewife all over the world — and it paid off brilliantly."
Best Performance in a Movie Poster for a Movie You Haven't Seen and Never Plan on Seeing: Ryan Gosling in The Ides of March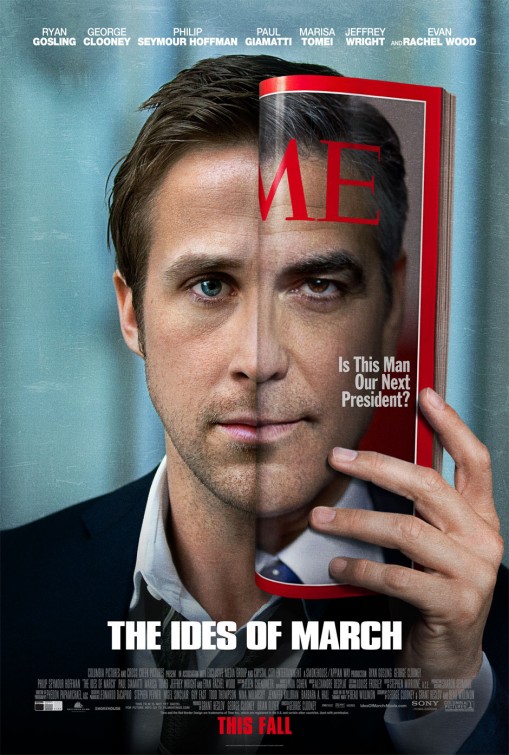 Finally, the last award of the night goes to Ryan Gosling, for the most beautifully executed "serious look" on a movie poster we've ever seen.
Variety said of Ryan's performance in the poster, "The movie looks boring as hell, but Gosling sure pulls off a spot-on portrayal of half-of-a-guy's face."
Newsweek said, "The movie poster could've easily been ruined by George Clooney's 'handsome rapist' face, but thanks to Ryan's AMAZING, eye-popping, azure stare, we're left with a feeling that our dull political system could still have the potential to make us feel surprisingly aroused."
…
Well, the award show is over, folks. And although all the awards went to Ryan Gosling, it's important to remember that everybody's a winner when someone as hot and as talented as Ryan Gosling is still alive… and easily stalkable through Foursquare.
AROUND THE INTERWEBS