We've all studied "the greats" in high school and college classes. We know their works and see their contributions to society every day. But have you ever wondered if any of these famous minds produced heirs who are in the spotlight now?
We researched the pop culture gene pools and found that some of today's most popular female icons have even more famous ancestors!
Jonathan Swift – Taylor Swift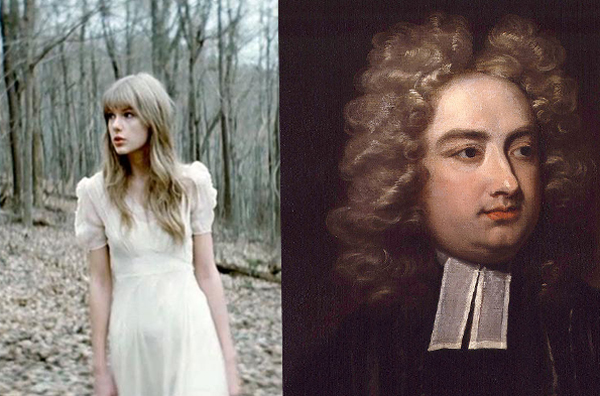 Have you ever listened to Taylor Swift's Hunger Games ditty "Eyes Open" and thought that her lyrics oddly reminded you of Swift's seminal essay A Modest Proposal? It's because child-murder is an innate psychological urge amongst those with Swift DNA. The pop icon's song is merely a lyrical reaction to an overwhelming compulsion to kill and eat her tween fans. In many ways Taylor Swift's ballad is a warning, a cry for help, AND catchy social commentary. Wouldn't Jonathan Swift be proud?

D.H. Lawrence – Jennifer Lawrence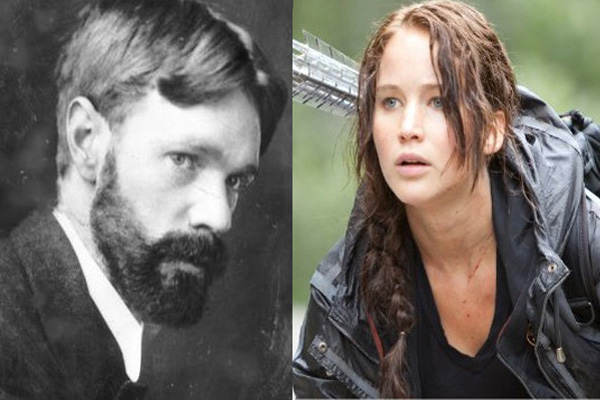 What does Lady Chatterly's Lover have to do with Katniss Everdeen? Everything, it would seem. Both D.H. and Jennifer share a genetic mutation that allows for an ingrained and unusually visceral interpretation of emotions. Essentially, the same trait that allowed D.H. Lawrence to pen bawdy, borderline pornographic sex scenes is the precise psychogenic inclination that allows for Jennifer's heightened propensity for drama. It's an all-or-nothing approach to the artistic endeavor, something that modern day psychiatrists have dubbed the "Chatterly-Katniss Mutation."
Diego Rivera – Naya Rivera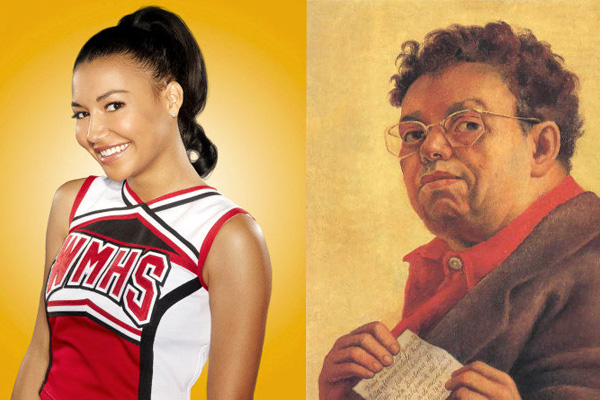 Painter Diego Rivera, who is renowned for his murals and infamous for his marriage to Frida Kahlo, is a distant relation of Glee's Naya Rivera. An inherited autosomal recessive disorder that causes "rage issues" which supplied the Mexican painter with much strife during his life, has been honed by distant progeny Naya and utilized in her artistic choice to depict Santana as "sassy".
e.e. cummings – Whitney Cummings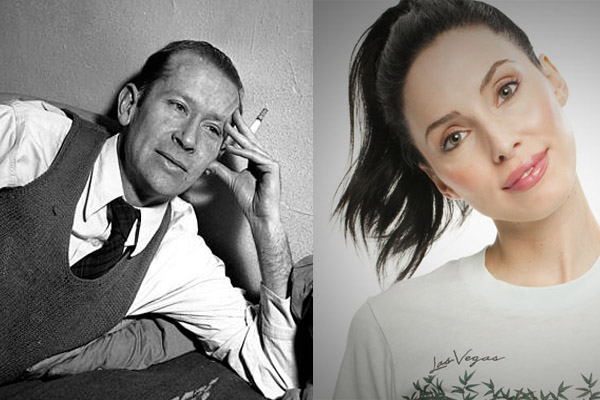 Much in the same way that e.e. cummings "punk'd" the genre of poetry with his sheer lack of regard for commonly acceptable grammar practices, Whitney Cummings, former star of MTV's Punk'd, punk'd primetime viewing audiences with her show Whitney – wherein she plays a fictional version of herself. It would seem that self-referential postmodernism flows strongly in the blood of Cummingses!
Joseph Conrad – Lauren Conrad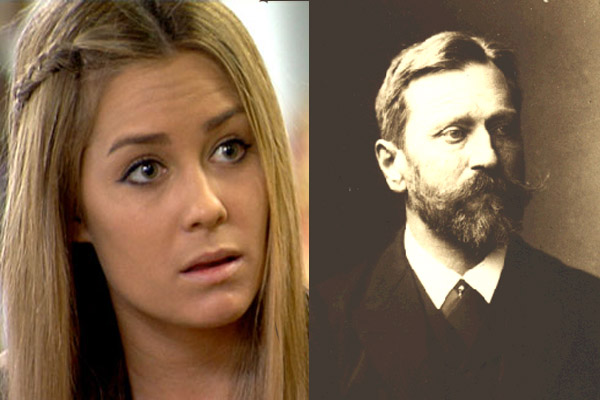 Heart of Darkness author Joseph Conrad's descendant, reality TV star Lauren Conrad filled her distant uncle's literary shoes by penning pseudo-memoirs LA Candy and The Fame Game. Literary critics have been astounded at the thematic similarities between LA Candy and the late Conrad's Lord Jim, whose titular character is thrust into the public eye, much in the same way that LA Candy's ingénue Jane is unwittingly forced into the limelight. Literary theorists and psychiatrists agree that the capacity for understanding shame in relation to fame comes from an enlarged insular cortex, a shared trait amongst writerly Conrads.

AROUND THE INTERWEBS