Yes, sometimes reality television makes us want to invest in baseball bats so we can smash our televisions to bits. It's so bad it's good, it's so good it's bad… you feel your IQ dropping by the minute, but you can't stop setting your DVR to record. It's a vicious, yet delicious, cycle.

But in an attempt to help you beat your addiction, we've decided to do you a solid and put all your sinfully favorite reality stars into one school bus — a magic school bus — for an adventure. We figure no matter how crazy you are, Ms. Frizzle can still teach you a thing or two about crazy… and science!

Here are a few reality stars we'd like to see learn a lesson from The Friz — Bus, do your stuff!
Alana "Honey Boo-Boo Child," Toddlers and Tiaras
Maybe Ms. Frizzle could give Alana something her Coupon Queen mother never will: an education. Chances are that we'd see Alana throw down with 8-year-old, know-it-all Janet about which gets to be the most obnoxious child on the bus. Janet would win because, well, compared to Alana, her vocabulary is astronomical. Janet would also remind Alana that a child doesn't need to holla for a dolla', because children should be outside playing with grass and rocks, not strutting down a catwalk in two tons of make-up.
Damian McGinty, The Glee Project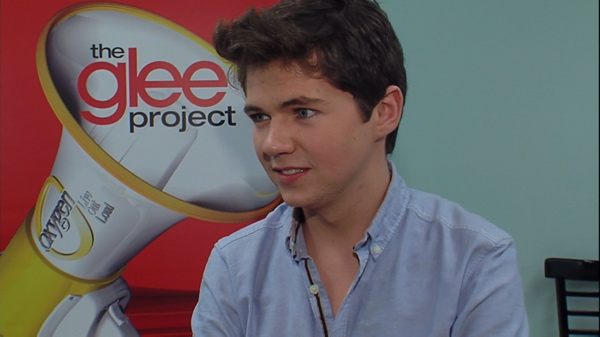 At first shy and aloof, Damian would find a kindred spirit in Ms. Frizzle's student, Carlos Ramon. Both would have a blast spouting out cheesy joke after cheesy joke (Damian's received lots of training for this on Glee!). They could also bond over their foreignness, and token roles on their respective shows. Then Phoebe, the class' Irish-American kid, would remind Carlos that he's not the only kid on the bus who can relate to Damian, and would proceed to sneak a smooch from the Irish cutie.
Nicole "Snooki" Polizzi, Jersey Shore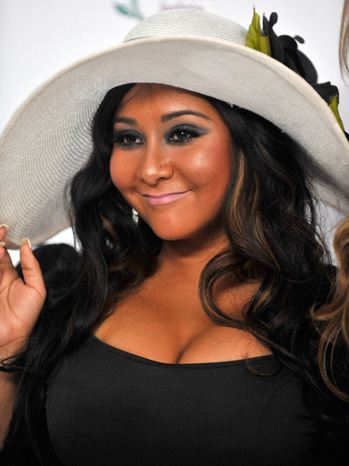 Confused by all the "little people" on the school bus and assuming that she's on a party bus to Atlantic City, Snooki would come on board with a handle of vodka and pour the kiddies a drink. Of course, this would lead to her hitting on Ralphie, the Italian-American kid on the bus — a Guido? Yum! Ms. Frizzle would have to break the two up and then lead them through Snooki's Jersey Shore friend Deena's body! In their adventure, they'll learn that Deena has skin cancer from too much tanning and liver failure from too much drinking. What an informative lesson!
Gordon Ramsay, Hell's Kitchen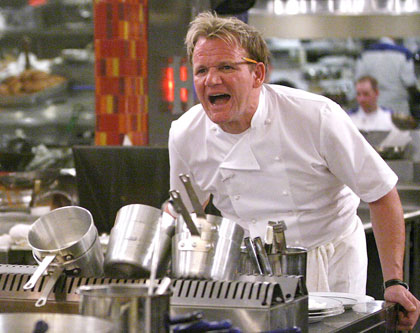 Raging over his relocation from Hell's Kitchen to a magic school bus, Ramsay snatches Liz the Lizard off the bus dashboard and prepares to season her for cooking — these children cannot eat peanut butter and jelly sandwiches, for god's sake! In hopes of bringing some peace and quiet to her bus, Ms. Frizzle takes the class on an adventure through the human heart. And this, this is the moment when Ramsay realizes that he's two hissy fits away from a major stroke! It's okay, salt-and-peppered Liz gives him a hug as Ramsay vows to change his ways.
NeNe Leakes, Real Housewives of Atlanta / Celebrity Apprentice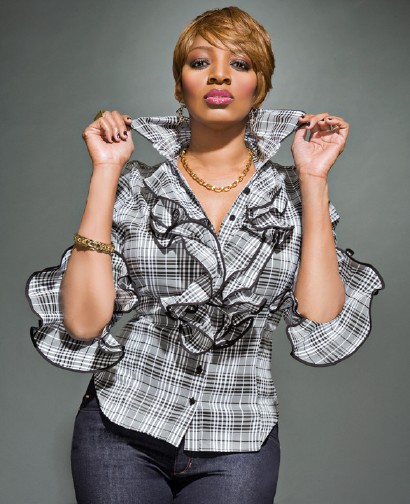 In shock over finding herself on a bus full of crazy white people who aren't from Atlanta, NeNe finds solace in the class' African-American student, Keesha Franklin. Keesha lets NeNe in on her secret of how she's survived 52 episodes with crazy, old white lady Frizzle: by giving everyone on the bus a reality check, arguing with Ralphie and crushing on the only African-American boy on the bus. Giving folks reality checks and arguing? NeNe is able to get with that immediately.
Kathy Griffin, My Life on the D-List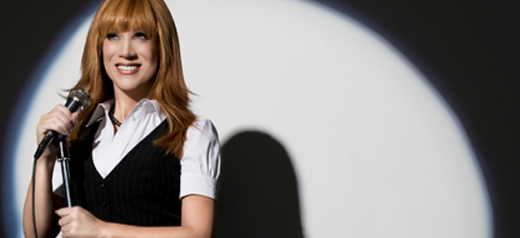 Kathy would quickly make a move to steal Ms. Frizzle's job, insisting that she's the only crazy redhead allowed to run the show. She also makes it a point to take the kids on an adventure through the female vagina, reminding them all of the importance of a yearly pap smear — eek! She'd also make sure that her outfits not only matched the subject of their adventures like The Friz does, but would also make sure they were chic enough to never make it onto Joan Rivers' worst-dressed list.
AROUND THE INTERWEBS