Suzanne Collins' Hunger Games series is all about food.  Well, it's about all sorts of other super important things, too, but, really, at its core, it's about just how hungry everyone is outside the Capitol's borders.
Another important theme of the book is "Opposites attract," or, just how different Peeta and the book's heroine, Katniss, are from one another.  So I had to wonder: what would recipes from each character's official cookbook look like?
Fried Squirrel:  From Katniss' The Fashion Thing Didn't Work Out.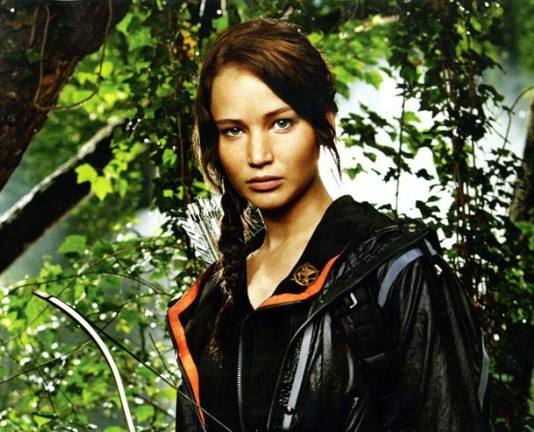 Ingredients:
4 medium-sized logs
1 long, sturdy string
1 knife
1 frying pan/makeshift bowl
1 firepit
1 handful of twigs and leaves
1 squirrel
1 cup of oil
1 forest
Directions:
Take medium-sized log.  Use knife and string to fashion a bow.  And then an arrow.  If there's extra wood, make more arrows.  Walk into the forest.  Quietly.  If you see a squirrel, or hear one, stop walking.  Aim at it with your bow and arrow.  When you think you have a good shot, pull the string back (with the arrow in place), and release.  Repeat until you actually kill a squirrel.  When you have your squirrel, skin it with your knife.  Save the skin for later.  Squirrel skin's good for making a knapsack.  Return to your firepit.  Light a fire using the other 3 logs, the twigs, and the leaves.  Take your frying pan and add the oil.  When your pan's hot, put the squirrel meat in.  Fry to your liking.  Eat.
Squirrel Delight Casserole:  From Peeta's Domesticated and Totally Okay With That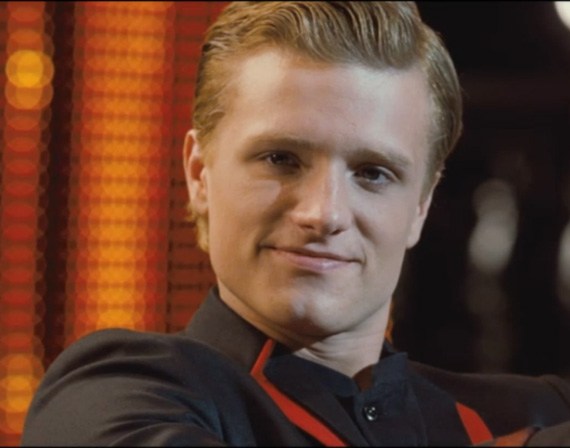 Ingredients:
5-6 squirrels
1 medium bag egg noodles
2 cups corn flakes
1 stick butter, divided
1 tsp garlic powder
1 tsp onion powder
1 cup flour
4 cups chicken broth
1 tsp thyme
1 tsp salt
1/2 tsp black pepper
2 cups shredded mozzarella cheese
1/2 cup fried onions (to fry, chop onion into strips, throw into hot, oiled pan, wait until golden brown)
Patience
Directions:
(Ask your significant other to) Skin the squirrels (she killed), and boil them in a large pot [(efore she has the chance to fry them/eat them raw).  When the meat starts to fall off the bones, remove the pot from the stove and let it cool.  When cool enough, (ask your SO to) pull the bones out.  Melt 1/4 of the stick of butter in a saucepan.  Stir in the corn flakes, garlic powder, and onion powder and heat until crispy.  Spread the cornflakes in the bottom of a greased casserole dish (and ignore your SO's impatient sighs and grunts).  In a separate saucepan, melt the rest of the butter and add the flour.  Let it brown, ever so slightly.  Add the chicken broth.  When the mixture is thick and creamy, remove it from the heat and add the thyme, salt, pepper, squirrel, and noodles (beat SO off with a stick/kindness).  Mix well.  Pour the mixture evenly over the corn flakes.  Top with the cheese and the fried onions.  Bake for 45 minutes at 300 degrees.  And make sure you keep an eye on it.  Maybe distract your significant other with some cookies or tea or PTSD meds.
Berries:  From Katniss' The Fashion Thing Didn't Work Out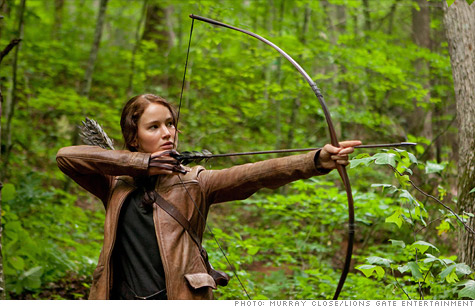 Ingredients:
5 handfuls non-poisonous berries
Tip:
These berries are OK:
Directions:
Eat the berries.
Berry Good Honeymoon Dream Cake:  From Peeta's Domesticated and Totally Okay With That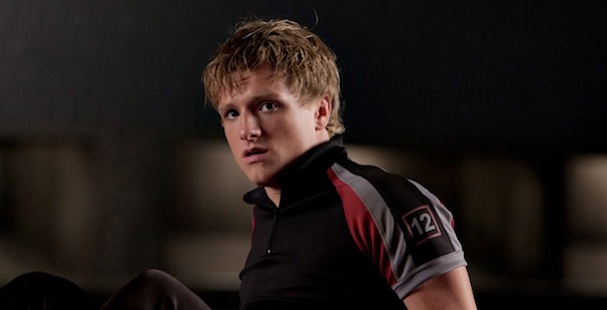 Ingredients:
2 cups flour
4 tsp baking powder
1 tsp salt
1 cup sugar
1/3 cup shortening
1 cup milk
2 eggs
1 cup fresh berries (of your choosing)
Diligence
Directions:
Sift the flour, baking powder, and salt into a large bowl.  Add the sugar, shortening, and milk.  Beat for 2 minutes.  Add 2 eggs and beat for another 2 minutes.  Fold in the berries.  Put the mixture into 2 greased and floured 8 or 9 inch layer pans.  If you don't have pans, ask your significant other to make a couple.  Or your significant other's "best friend" to make a couple for you, since HE'S SO PRACTICAL AND TALENTED.  Bake at 350 degrees until it springs back when dented with a finger.  Sweetened whipped cream with more berries folded in makes an excellent frosting!
Peanut Butter Cheesecake:  From Katniss' The Fashion Thing Didn't Work Out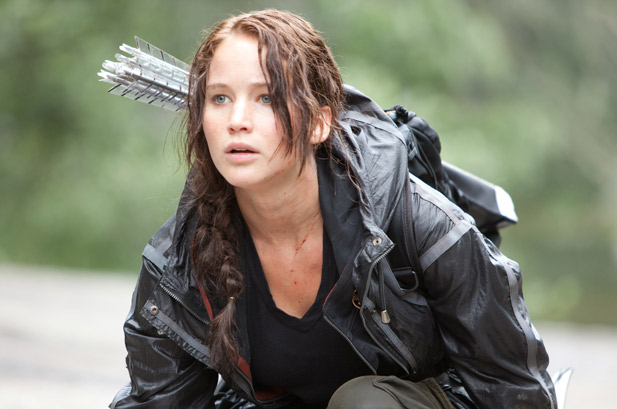 Directions:
Date someone who's whipped and loves baking.
Peanut Butter Fantasy Cheesecake:  From Peeta's Domesticated and Totally Okay With That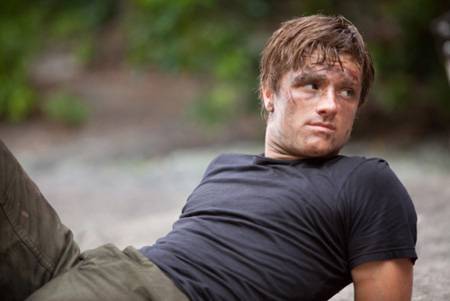 Ingredients:
1 1/4 cup graham cracker crumbs
1/4 cup sugar
1/2 stick butter
1/2 cup peanut butter
2/3 cup powdered sugar
1/4 cup brown sugar
2 8-oz. packages cream cheese
2 tsp vanilla
1/4 cup heavy whipping cream
2 large eggs
Love
Directions:
Make the crust by mixing graham cracker crumbs with sugar and melted butter, and press into a 9-inch glass pie pan.  Bake at 325 degrees for 8 minutes.  While the crust is baking, cut in powdered sugar with the peanut butter until little balls form.  Follow by cutting in the brown sugar.  When the crust is done, pour all but 2 tablespoons of the peanut butter mixture over the crust.  Save those 2 tablespoons for garnish.  Make the cream cheese filling by mixing softened cream cheese with sugar, heavy whipping cream, lemon juice, vanilla, and eggs.  Beat for 5 minutes.  Pour over peanut butter mixture and garnish with the remaining peanut butter mixture.  Bake at 350 degrees for 35 minutes, and let it cool for 3 hours.  Give it to your significant other.  You probably don't need to give her a fork.  Though, remind her it's more polite to eat like civilized people and, hey, maybe you want a piece this time, too.
♦♦♦
Want more from The Hunger Games?
Which character are you?  Take the quiz!
What would Katniss' Pinterest page look like?
What if Katniss and Harry Potter's Hermione switched places?!
Got your eye on a cutie in the Capitol?  Try a Hunger Games Pick-Up Line!
AROUND THE INTERWEBS