It's safe to say that Rosa and I would never choose texting with a love interest over face-to-face courtship.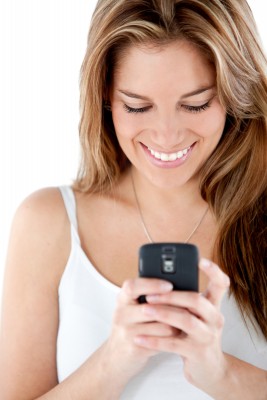 The term "sexting" leaves us confused, conjuring up only a strange mental image of a cloning procedure involving 6 robots and 6 knives.But even though we're frightened by the prospect of "sexting," we also realize that we're living in the age of the Facebook, the Twitter and the Text, so we cannot ignore the land of the textually suggestive forever.  Sooner or later we'll have to get down to the nitty gritty and we'll need to start seeking out answers to our delicate questions.
Questions like, "What is 'sexting'?"  "Am I old enough to do it?"  "Is it legal in every state?"  And finally, "What is third base?"
Experts (aka the Internet) say 'sexting' is not about performing a sexual act over text, but rather, is defined by suggestive wordplay that leads up to a real-life encounter.  So basically, it's less like NSYNC's 'Digital Get Down' and more like Norah Jones' rendition of 'Turn Me On" (Don't you just miss Norah and her silky smooth voice?).
And so, with this in mind, Single White Females is proud to present our Step-By-Step Guide to Provocative Texting For the Sexually Squeamish.  It's tried and true methods will have you fearlessly sending erotic emoticons in no time!
1. Initiate the conversation with a compliment.
This will get him/her to let their guard down and make him/her more open to your advances.
EXAMPLE:  "Hey gorgeous. Your breath this morning reminded me of my first cat Googie.  He died of feline Leukemia.  I sure hope that never happens to you."
2. Create intrigue by telling your partner something that s/he wouldn't know without seeing you face-to-face.
EXAMPLE: "The eczema on my hands is burning so bad right now.  I bet you can't guess where else I have it…"
3. Don't be afraid to send a suggestive picture: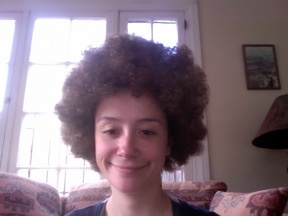 4. Make an exciting plan for later that your partner won't want to miss.
Add a sexy button at the end of your text to keep him/her wanting more!
EXAMPLE:  "When I get home I want to do such bad things to you.  Like do the dishes… together.  Finish my taxes… together.  And sort the recycling… IN BED.  Don't worry.  I'll put down a protective plastic sheet to protect our new sheets that we bought at that Target in Calabasas."
5. Get. It. On.
EXAMPLE:  Kissing, hugging, or doing whatever third base is.  Feel free to incorporate the sorted recycling into your roleplay.  Believe me, it works.
Go get 'em, Tigers!
xo,
SWF
SaveSave
AROUND THE INTERWEBS