Superheroes are reincarnated time and time again. In the battle of good versus evil, the difficult question must be asked: WHO WORE IT BEST? We've set out to solve this mystery.
Catwoman: Michelle Pfeiffer v. Halle Berry
Michelle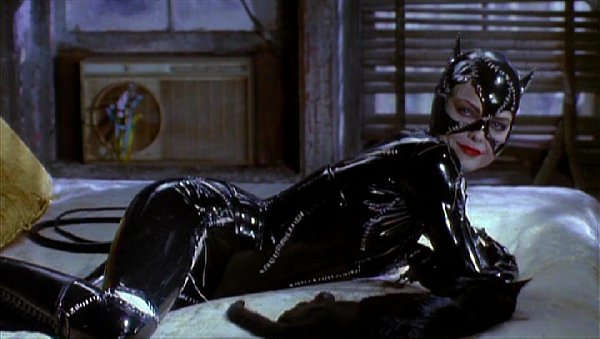 Halle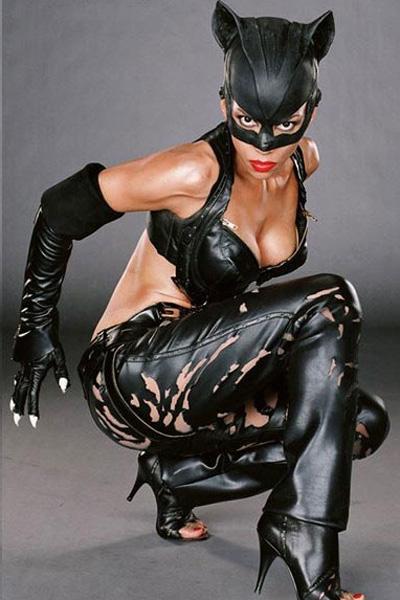 In brief: Two skin-tight kitty costumes on very attractive and physically fit women.

The winner: Michelle, hands down. Her S&M-reminiscent patent leather suit with lace-up fuck-me-then-I'll-step-on-your-face boots paint the picture of a dangerous and alluring match to Batman. Halle's exposed midriff, dopey mask and ridiculous stiletto sandals look like a trashy stripper outfit ill-suited for gymnastic martial arts. Catfail!
The Hulk: Ed Norton v. Eric Bana
Eric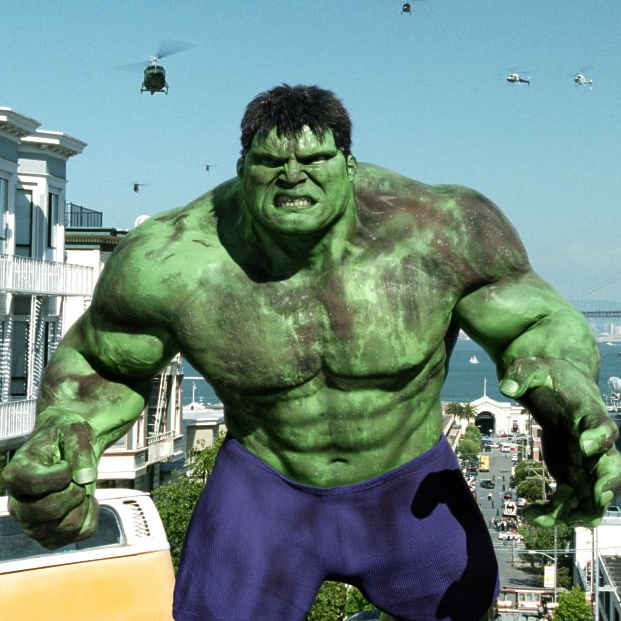 Ed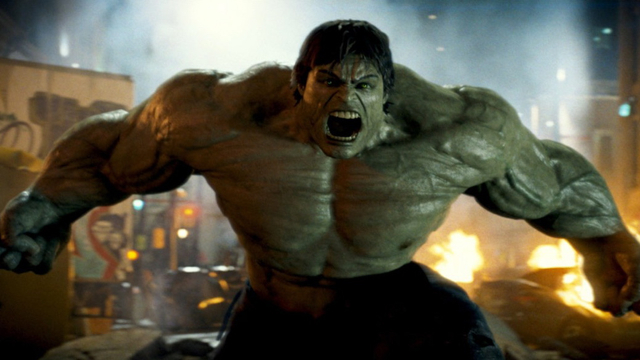 In brief: Normal-to-smaller white dudes become buff green dudes.

The winner: We'll have to give this one to Ed Norton. He carries his rage in computer-animated form with a kind of effortless finesse that Bana doesn't quite pull off. Plus, Hulk was terrible, and The Incredible Hulk was fairly decent.
Superman: Henry Cavill v. Christopher Reeve
Henry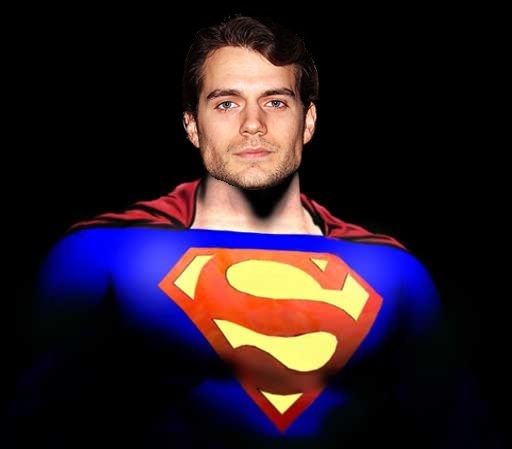 Christopher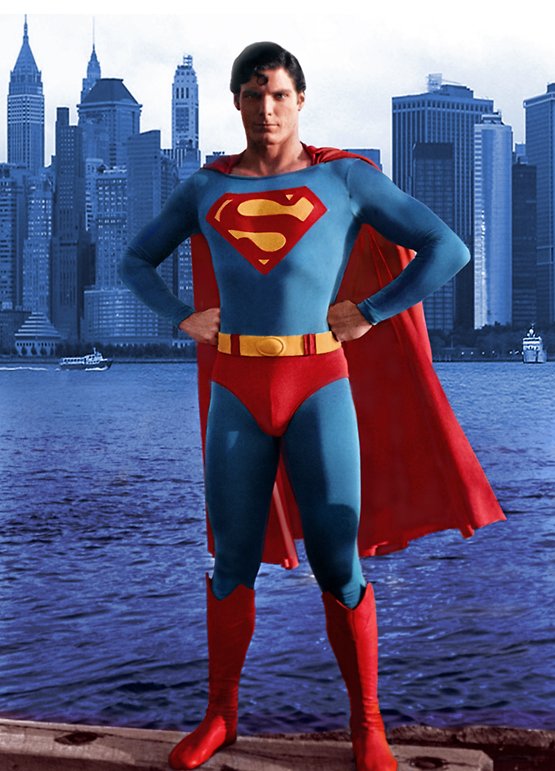 In brief: Two Men of Steel wearing red undies over blue spandex.

The winner: (Firstly, we're comparing classic Chris with the soon-to-be newest Superman, Henry Cavill. Superman Returns was unbearably shitty and shall not be discussed.) In this case, the classic look of Christopher Reeve comes out the winner. Henry Cavill, while definitely hot, looks like he's been juicing like a Jersey boy. Reeves has muscle tone, but doesn't look Photoshopped. There's no way Cavill's going to pull off mild-mannered reporter when he puts on a suit. "Jesus, Clark, when do you find time for the gym?!" I think not.
Batman: Adam West, George Clooney/Val Kilmer, Christian Bale
Adam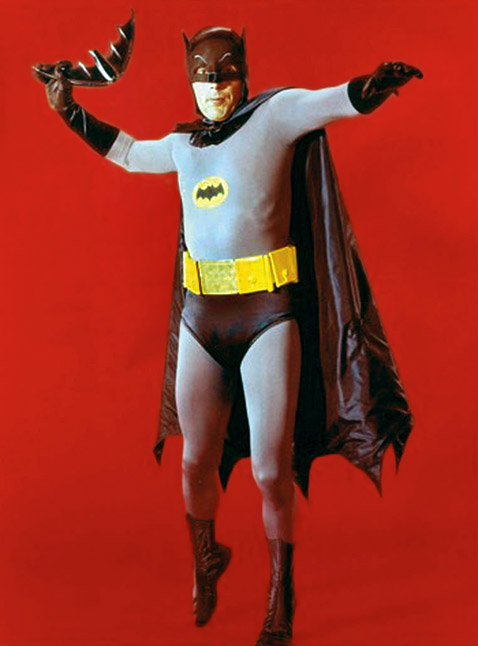 George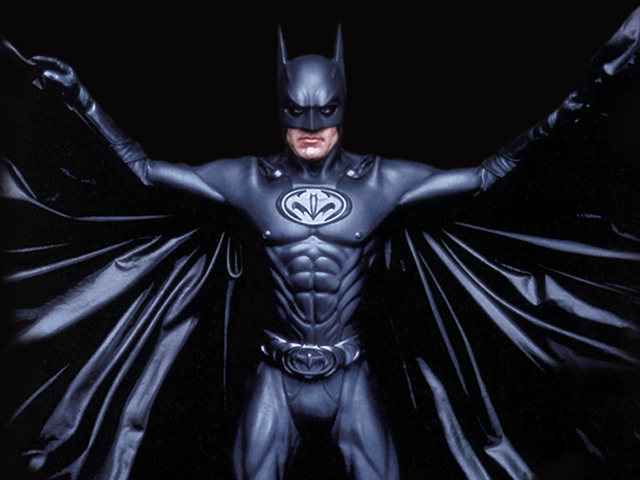 Val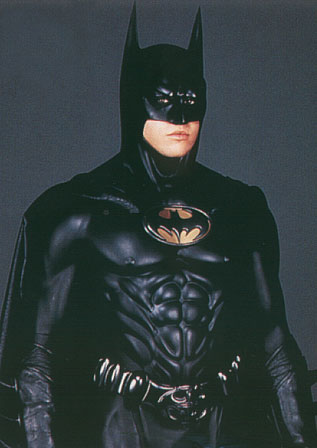 Christian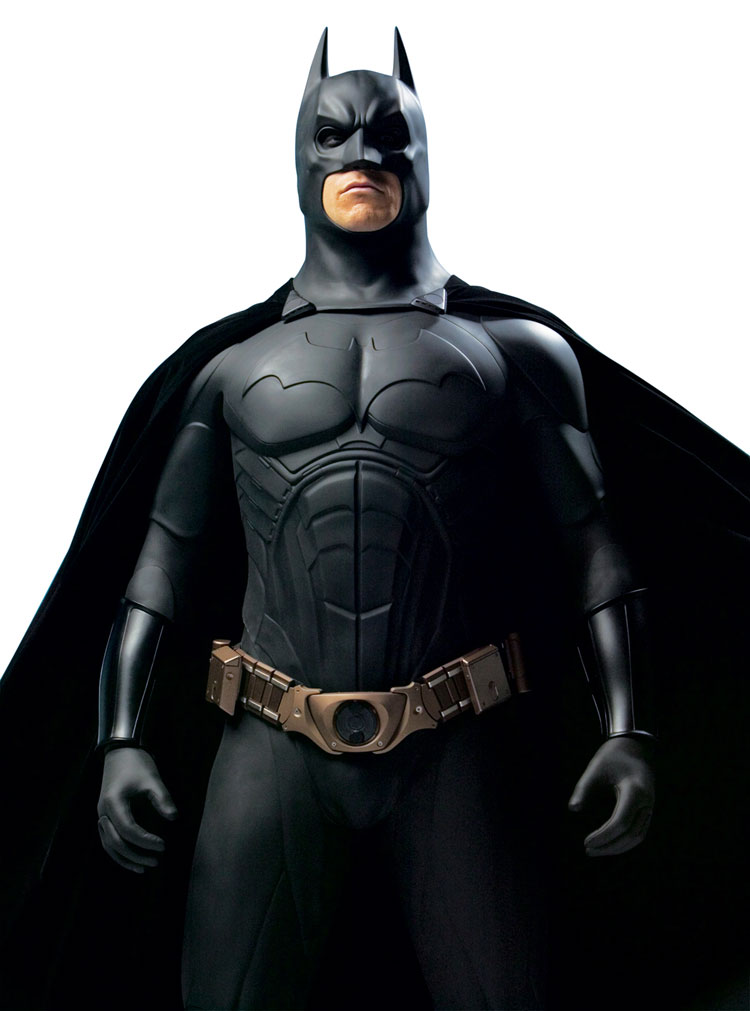 In brief: Sexy multimillionaires wearing bat ensembles to fight crime by night.

The winner: Adam West is the clear loser in this long-running parade of Bat-costumes. He is so lacking in any kind of musculature that it sort of looks like someone's grandpa in bat PJs. Sorry, bro. (Clooney and Kilmer we combine, since the latter has a similarly inflexible and overly anatomically correct suit.) Clooney, though ever smoldering in his allure, looks like a ridiculous gay sex fantasy. (Package much?) Bale's costume tones down the hyper-sculpted abs aspect of Clooney while still maintaining the sexy bat element lacking in West's old cloth getup. Face it: we like our Batmen in rubber. Definitely Bale for the win.
The Joker: Jack Nicholson v. Heath Leger
Jack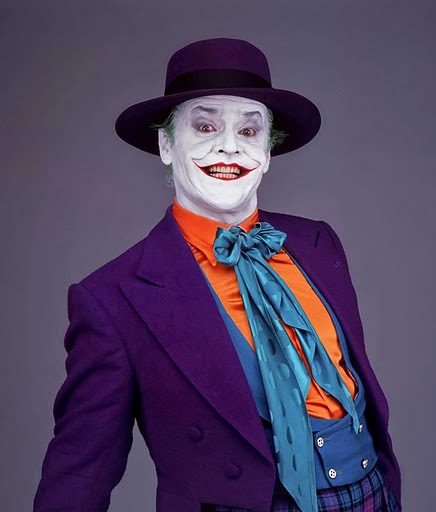 Heath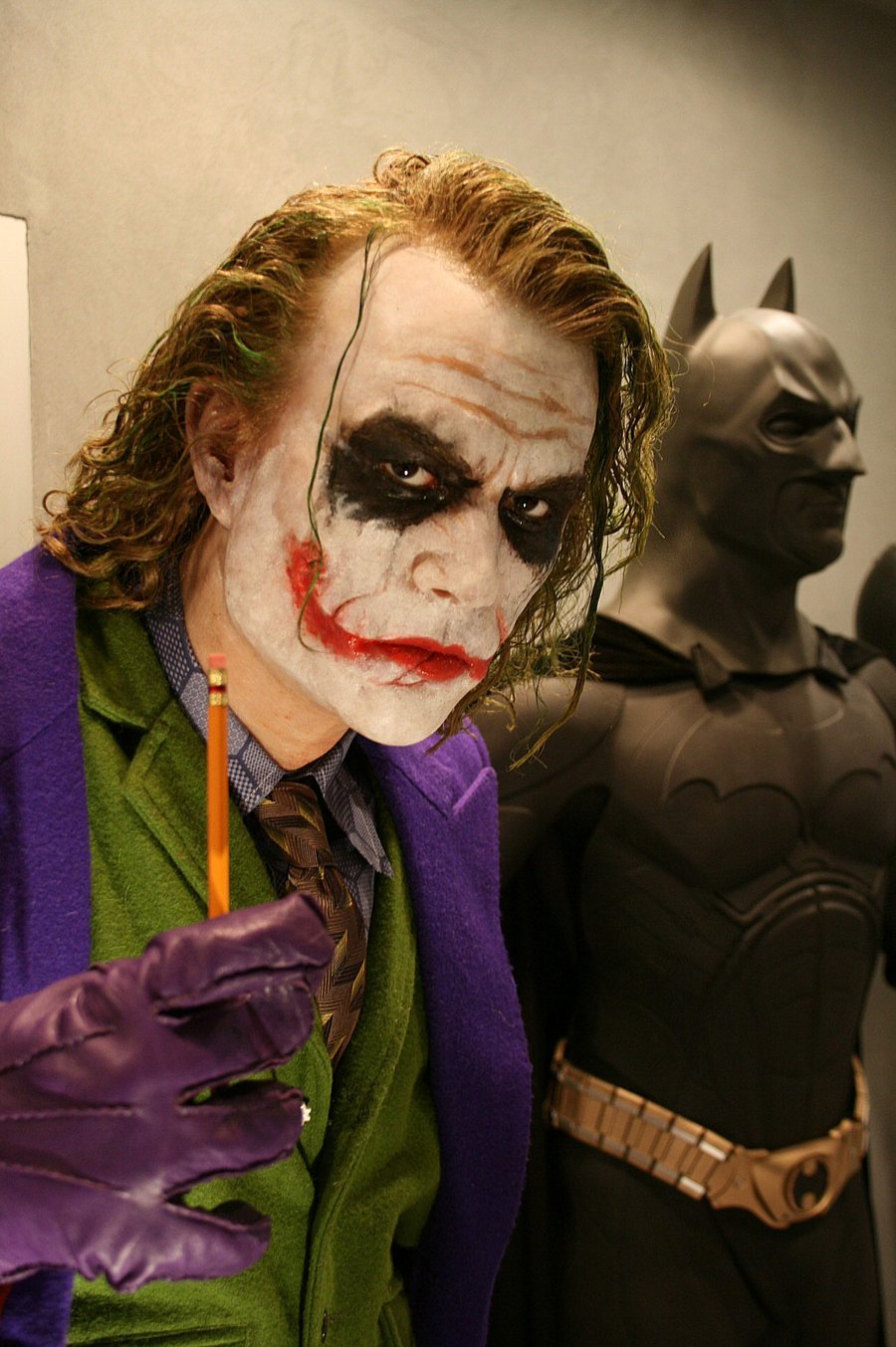 In brief: Supervillians in bright colors with big smiles.
The winner: This one is a tough call, and really comes down to personal taste. Jack's Joker is more cartoonish, refined, and bold: his white face, green hair and red smile are flawlessly filled like a paint-by-number, while his whole ensemble, vest to hat, is put together just so. Heath, on the other hand, rocks the same color scheme with a much more grunge-rock vibe. His scraggly locks are half-green like he swam too many laps in the pool, while his smeared makeup and rumpled clothes make him look like the walk-of-shame/morning-after version of Jack's more classic Joker. So, it's a draw: Jack for style, Heath for attitude.
AROUND THE INTERWEBS