S

ummer's just around the corner! Are you already looking forward to grabbing an umbrella, a cooler full of Coronas, sunscreen, and the latest bestseller for a day at the beach? Sure, in theory, that's a good plan. Get a tan. Drink some cold ones. Ogle a few half-naked beach volleyball players while perusing the latest "it" novel. However, have you considered your brain? You slather on sunscreen in order to counteract the sun's harmful UV rays, yes? Well, how do you plan to protect your mind from the dumbing down that can result from a summer-long diet of literary fluff?
Worry not! You don't have to forego the hottest new hardcover everyone's talking about! Just counter it with some IQ-boosting lit!
Here is the definitive list of summer beach reads – along with their brain-nourishing counterparts!
Beach Read: 50 Shades of Grey (2012) by E.L. James
Brain Read: Story of O (1954) by Pauline Réage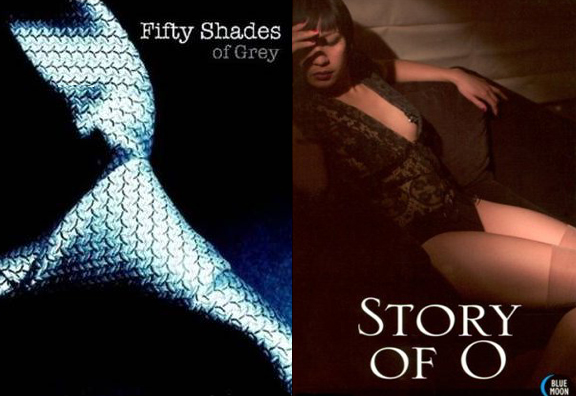 Yes, everyone's abuzz about this naughty Twilight-inspired skin-fest. There's nothing categorically wrong with smut birthed from online fanfiction forums, of course. But, believe it or not, the best BDSM novel exists pre-Internet-erotica. For a much more erudite – and just as dirty- read, pick up the French classic, Story of O. It's kink that makes you think.
Beach Read: Skinnydipping (2012) by Bethenny Frankel
Brain Read: The Count of Monte Cristo by Alexandre Dumas (1844)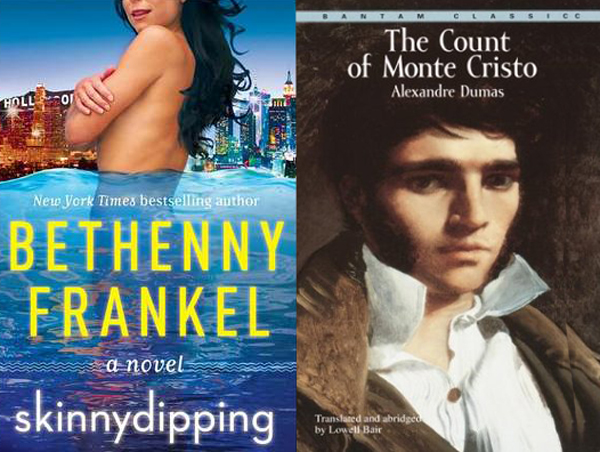 So, a real housewife of New York has penned a work of fiction about a woman who switches coasts to start a new life. It's destined to be devoured on beach towels and pool recliners everywhere. Don't want to miss out? Go on and enjoy Frankel's opus while sipping on one of her 'Skinnygirl' margaritas. Just don't forget to follow it up with a more 'involved' novel about coming to terms self-identity – and revenge.
Beach Read: The Lucky One (2008) by Nicholas Sparks
Brain Read: The Things They Carried (1990) by Tim O'Brien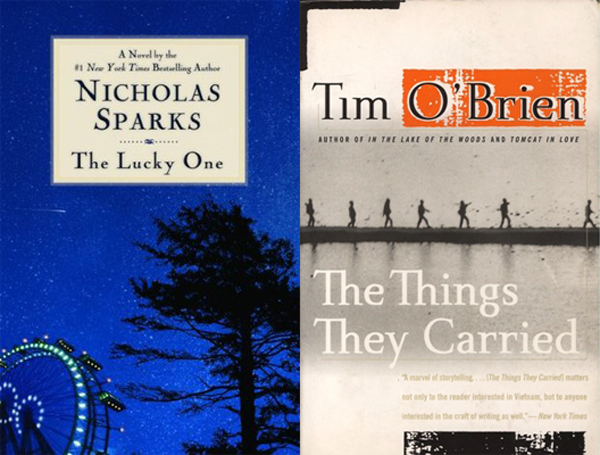 Every time a Nicholas Sparks novel gets a silver screen adaptation, it catapults back to the top of the bestseller list. Such is the way of Mr. Sparks and his tear-jerking milieu. Grab some tissues, enjoy Sparks' latest story, but immediately read a more –ahem- realistic book after. Not all war stories are created equally!
Beach Read: 11/22/63 by Stephen King (2011)
Brain Read: A Brief History of Time (1988) by Stephen Hawking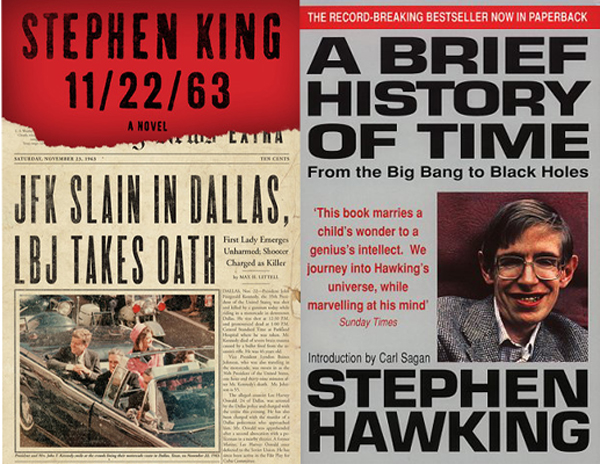 Stephen King scarcely disappoints when it comes to thrillers. His alternate-history take on the JFK assassination promises page-turning suspense! However, for a cerebral dose of the all the science behind time travel, give Stephen Hawking some love. Your thirsty grey matter will thank you.
Beach Read: Pretty Little Liars: Stunning (2012) by Sara Shepard
Brain Read: Atonement (2001) by Ian McEwan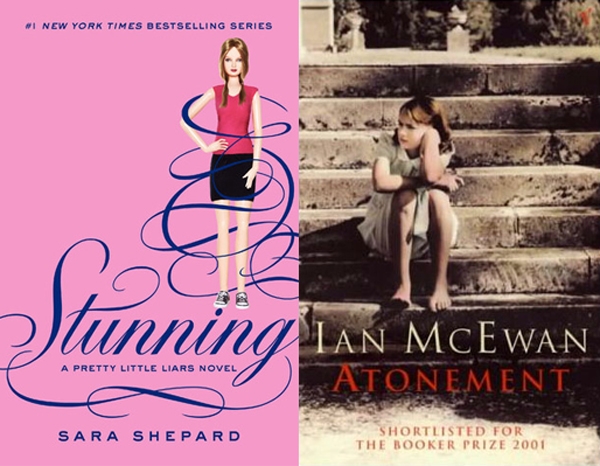 Alloy Entertainment will proudly bring us another installment of the PLL series in June. You know you want to read it. It's all right. Dive right in and don't feel guilty. Just be sure to follow it up with a novel about how lies can unabatedly destroy youthful innocence, as well as the lives of others. It's heart wrenching, disturbing, and highly depressing! Then, maybe have one of those ice-cold Coronas. You've earned it, beach bookworm.
AROUND THE INTERWEBS