After losing their father in the first season of Game of Thrones, the Stark children have had a tough run of it, each struggling with their own battles. Robb, Sansa, Arya, Bran, Rickon, and Jon Snow were getting what was left of their hopes up for the Annual Westeros Easter Egg hunt when Joffrey did the unspeakable!
He revealed that the Easter Bunny was, in fact, a myth, and that Eddard had been responsible for hiding the Starks' eggs. Joffrey added insult to injury when he cited that it's hard to hide eggs with your head on a pike. As though there were no limit to his cruelty, Joffrey punctuated his sentence by biting the head off of a chocolate bunny.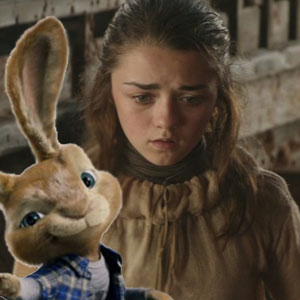 These are the Stark children's reactions, expressed eloquently in GIF form.
Arya – [Mostly] Well-Executed Stoicism
Arya would have never survived this far without her keen ability to manage emotions and channel them into productive, life-saving outlets. Finding out that the Easter Bunny is a fiction was perhaps the second worst moment in her life, but she held it together like a champ regardless.
Bran – Suicidal Anger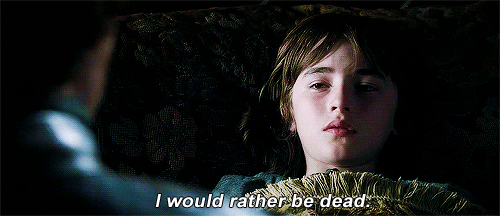 Not the world's chief optimist, Bran's inner darkness came out in spades when Joffrey revealed the news. He was only calmed when Osha sang "Soft Kitty" to him while Summer sopped up his tears with her cottony direwolf muzzle.
Rickon – Sheer Disbelief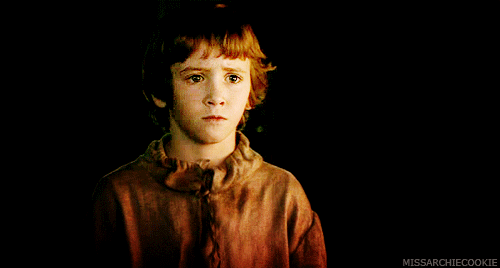 Still young and full of faith and imagination, Rickon wouldn't be convinced of the Easter Bunny news. "Lies," he shouted as he packed his Easter basket with tufts of cellophane bunny grass in defiance.
Sansa – Inconsolable Woe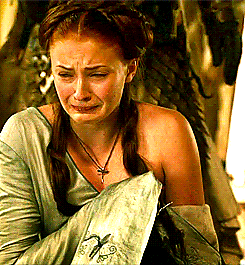 The only thing keeping Sansa sane, despite knowing she might have to one day bear Joffrey's children, was the knowledge that at least she would be able to take her kids to The Westeros Annual Easter Egg Hunt, an event she enjoyed when she was a child, a reality that seemed a lifetime ago.
Robb Stark – Relief
Thought Robb: If the Easter Bunny isn't real…. Maybe the White Walkers and dragons aren't either!
Jon Snow – Quiet Understanding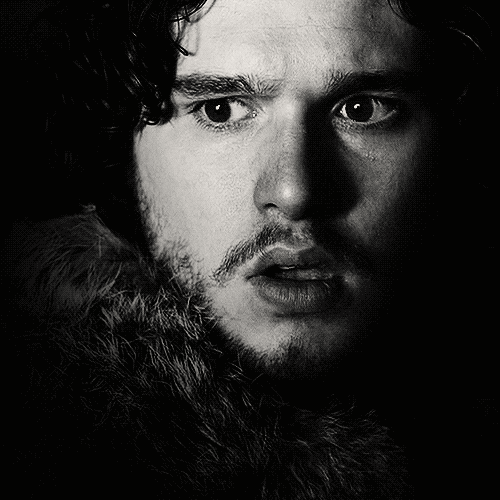 Upon hearing the news about the Bunny, Jon Snow suddenly realized that he must return to The Watch, moreover to his vow of celibacy, so he'd never father children that would suffer what he has endured (in regards to death and lies about magical rabbits.)
AROUND THE INTERWEBS