Submitted for the approval of the
Midnight Society
, I call this story: The Tale of the Actually Scary Episodes.
Back in the '90s, Saturday nights were reserved for SNICK, and any kid who wanted to turn out the lights and get freaked the hell out would tune in to
Are You Afraid of the Dark?
Below find five episodes you really couldn't watch in the dark, episodes that haunted your nightmares!
The Tale of the Ghastly Grinner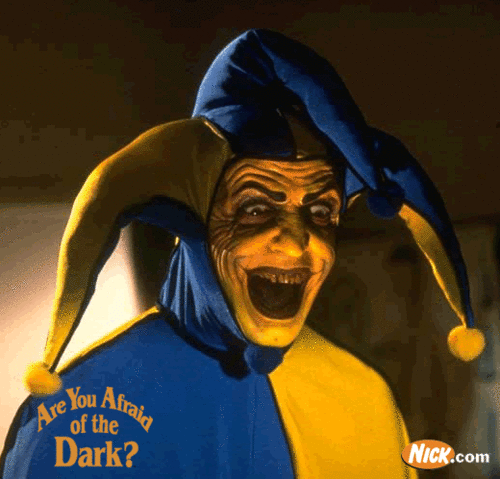 A comic book villain comes to life thanks to some weird microwave action. And this villain is FREAKY. He looks like a demented jester and turns people into giggling, blue-goo-spewing fools! Don't let him get you too!
The Tale of the Dead Man's Float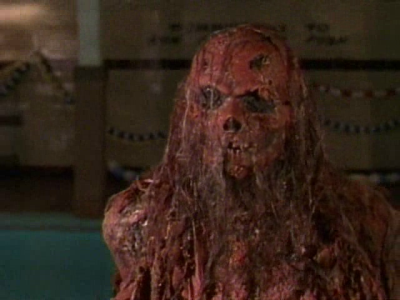 There's something in the water! You probably never wanted to go into a swimming pool again after this one. General creepiness abounds in the first half of the episode, but once that dead ghost dude emerges from the water, things get real. His skeletal red face and bloody dreadlocks had all of us covering our eyes, peeping out between fingers.
The Tale of Watcher's Woods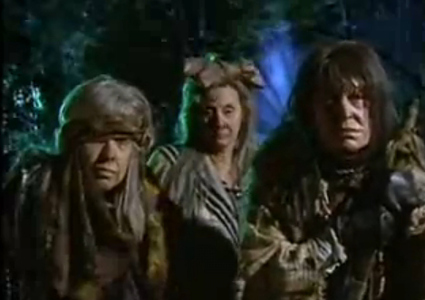 It's bad enough getting lost in the woods by yourself, but when you come upon some witchy women (they just want their whistles!) or a dude in a tree whispering your name? Seriously, though, do not go walking toward a creepy green light! What are you thinking?! Get the hell out of there!
The Tale of the Laughing in the Dark



Choose the right door and you're free, choose the wrong door and there he'll be. Zeebo is a weird looking clown in the funhouse, and the one thing you best not be doing is steal his nose. A snotty punk kid does just that and Zeebo starts calling him on the phone and sneaking around his house, scaring the bejesus out of him and us. Clowns. Shudder.
The Tale of the Dollmaker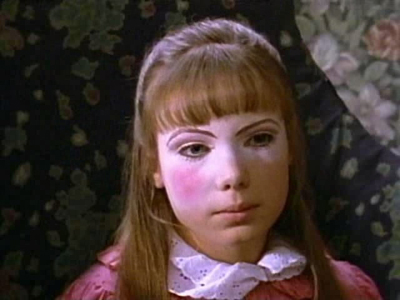 Porcelain dolls can be pretty creepy on their own, but how about when you start turning into one? And your hand falls off! What?! For real, kids, do not go through doors in attics that should open outside but actually open into a dollhouse. It's just not a good idea. Unless you want detachable hands with non-working fingers. Eek!
What freaked you out? The aliens on the 13th floor? The phantoms seen through the super specs? Or how about the curious camera?
I declare this meeting of the Midnight Society closed!

AROUND THE INTERWEBS