Nail trends are a constant, yet ever-evolving, facet of women's fashion and beauty. Lately, due to the Internet and mobile social-photo apps, we've been exposed to nail trends from all parts of the globe. However, there are manicure styles from near and far that you might not have never even realized existed!
It turns out that, like many things, what's "in" in nail salons largely depends on regional tastes.
Let's globetrot with our pretty, pedicured feet and explore this fascinating world of nail décor!
The United States
The South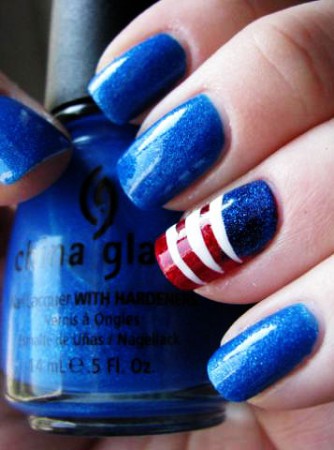 In the Southern US, conservative women have been getting the faces of their favorite GOP candidates painstakingly stenciled on to their fingers. In the deeper, even-more-backwater parts of the Bible Belt, grits — in lieu of glitter — are used as texturizing material for nail tips in what's called the "Yeehaw Manicure." Note: Hoity-toity fashionistas in Paris have sarcastically co-opted the trend, dubbing it the "Péquenaud Manucure."
The Midwest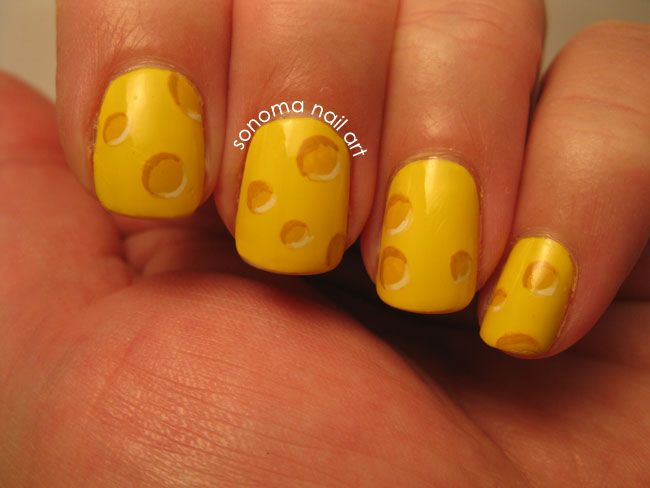 Cheese-inspired manicures have become all the rage as the Midwest farmer's daughters seek to proclaim their Heartland pride. Popular nail polish manufacturer OPI recently released their "Dairy Line," which contains colors such as "Cheery Cheddar," Groovy Gouda," "Frisky Feta," and "Krazy Kraft Sexy Single Slice of Life."
The West Coast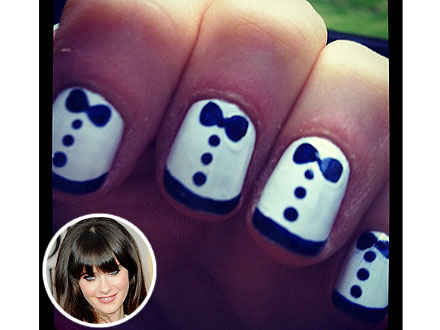 In California, Zooey Deschanel reigns supreme as the tastemaker for all things nail-related, as she constantly Instagrams her designer-embellished phalanges and posts the pics on the Internet. North, it Portland, hipsters only get manicures ironically. Further up the coast, in Seattle, local drug stores sell Starbucks logo nail decals which native women often sport in order to show support of their state's chief export.
The Rest of the World
Australia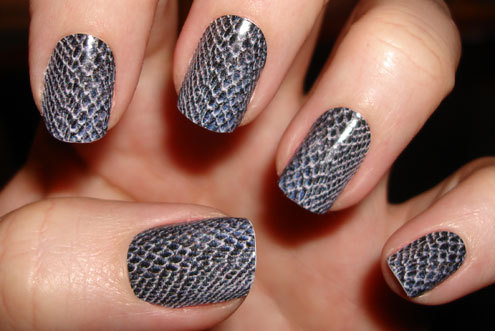 Perhaps it's because of all the poisonous snakes that pretty much run the show Down Under, but Aussie chicks have been recently wearing super-glossy scaly-textured manicures. Australian pets are also getting in on the trend. Even high-end dingo groomers are often asked to bedeck the paws of their clients. Occasionally, one might even spot a Kangaroo jumping up and down atop Ayers Rock on shiny-clawed feet.
Canada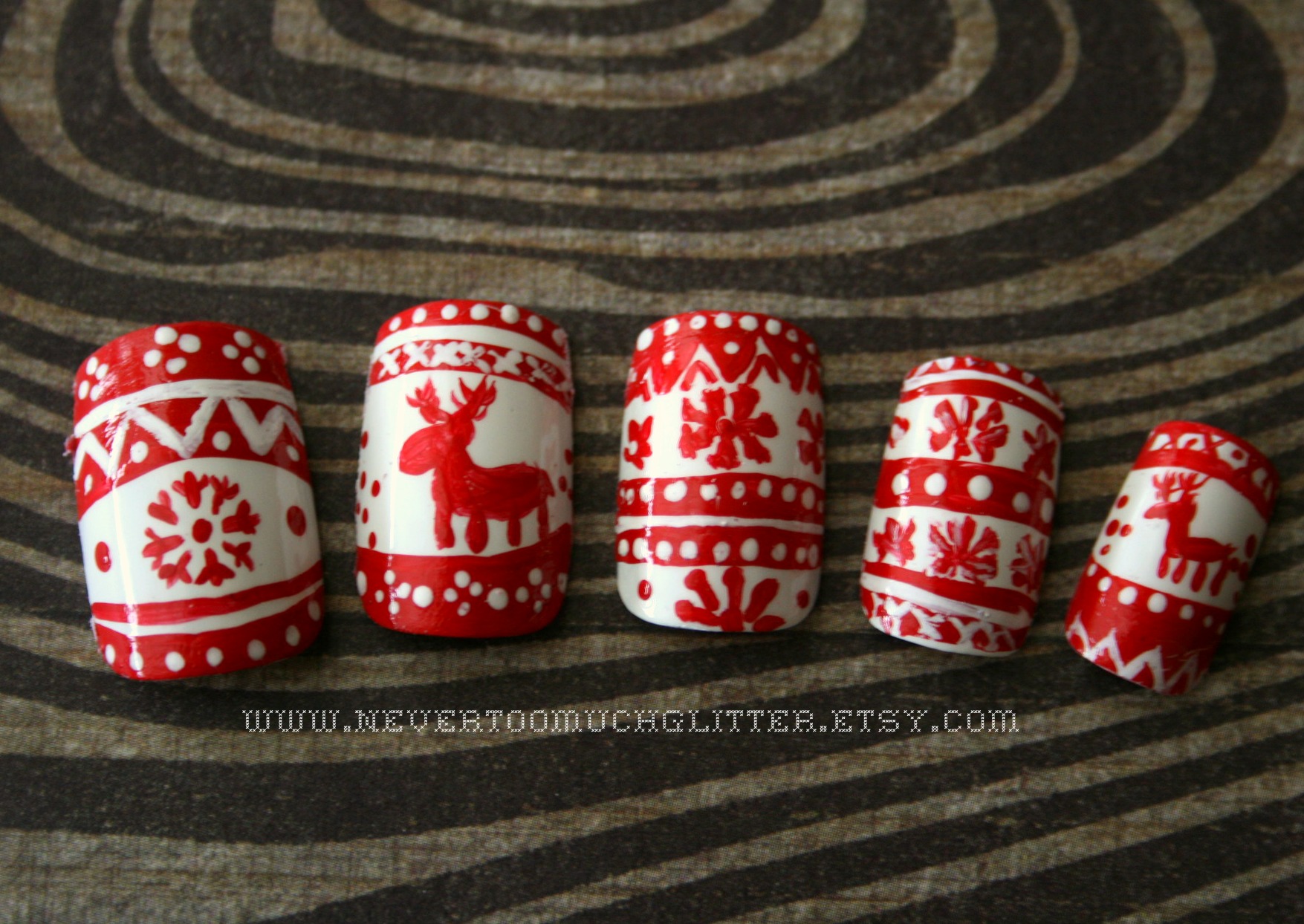 Animal-inspired nail trends are dominating the globe, it would seem! After a soothing paraffin and maple syrup treatment, ladies in the Great White North have been filing their nails down and painting them white and brown in order to emulate the revered Canadian moose.
The British Isles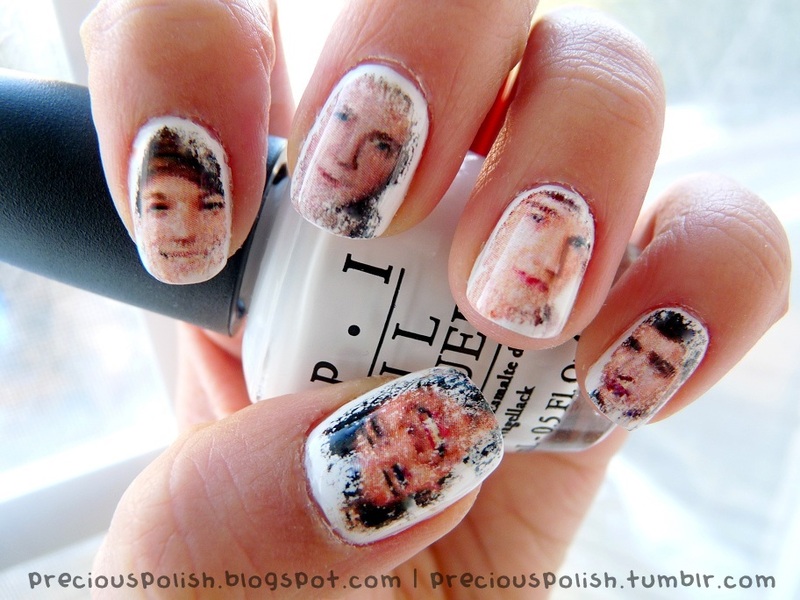 Boy band One Direction is not only topping the charts domestically but also ruling spas and salons overseas. Irish and British fangirls are now known to request Niall Horan's face on their nails along with minuscule, calligraphy-ed One Direction lyrics. It's been dubbed the "What Makes You Beautiful Treatment."
AROUND THE INTERWEBS