Everyone gets all crazy about who wore the best dress at the Oscars. Honestly, most of the dresses look pretty ridiculous. Every year. Here's a review of the frilly things, for anyone who doesn't know anything about fashion, or really doesn't care.
1. We generally don't get a report on the temperature at the Oscars.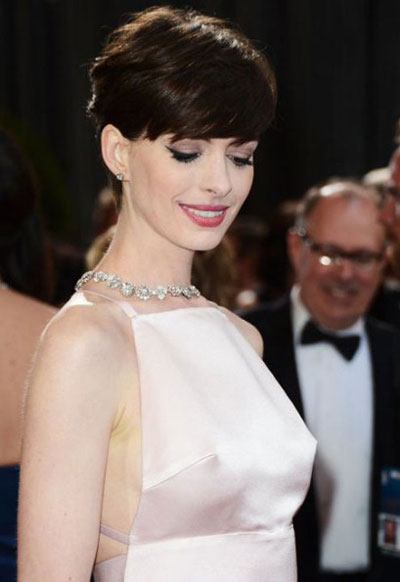 Photo Via Getty Images
2. This dress reminds me of the ocean. Except, the ocean during a red tide…meaning, it sucked the air out of the room and killed thousands of tiny marine wildlife.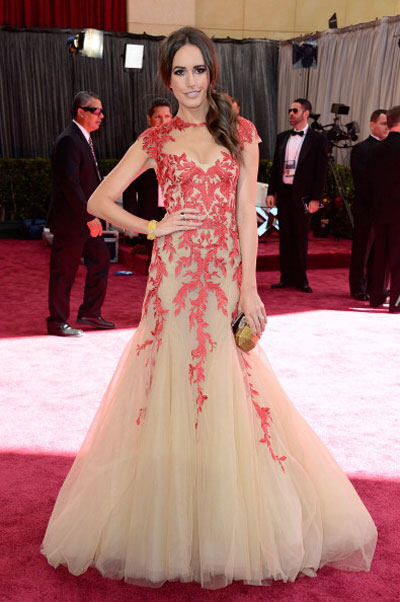 Photo Via Getty Images
3. Macklemore has a coat made out of this fabric.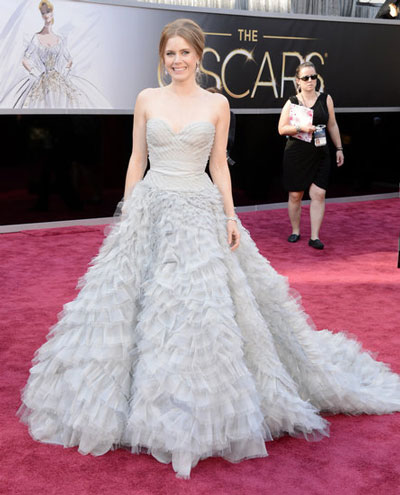 Photo Via Getty Images
4. Lots of gals tried to copy Angelina Jolie this year with even higher leg slits. Sorry, gals, not everyone can be a meme.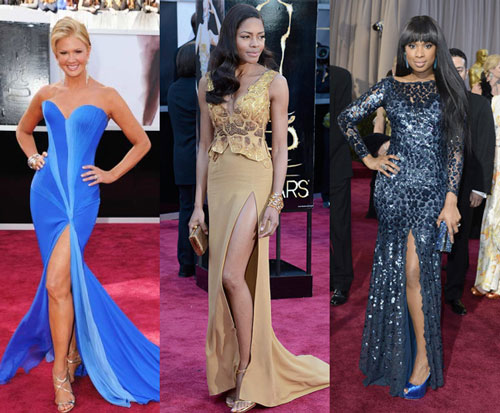 Photo Via Getty Images
5. Jennifer Lawrence's dress reminds me of a classic noir femme fatale. Beautiful, but the second you get comfortable and let your guard down, it tries to kill you.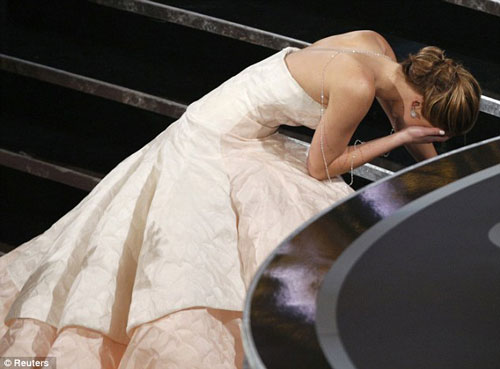 Photo Via Reuters
6. This year's fashion: brought to you by Tron.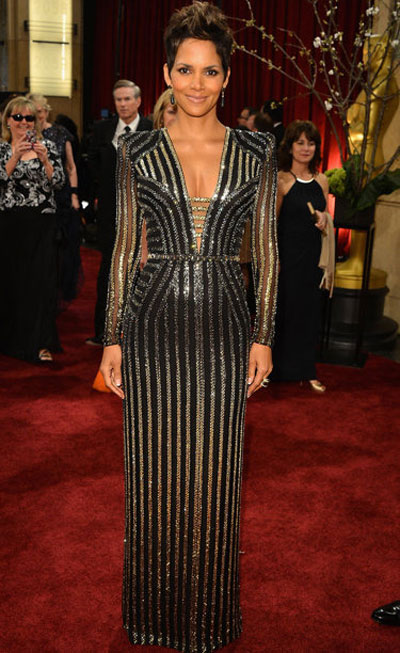 Photo Via Getty Images
7. Jennifer Aniston probably should have avoided rubbing her head with that balloon right before the red carpet.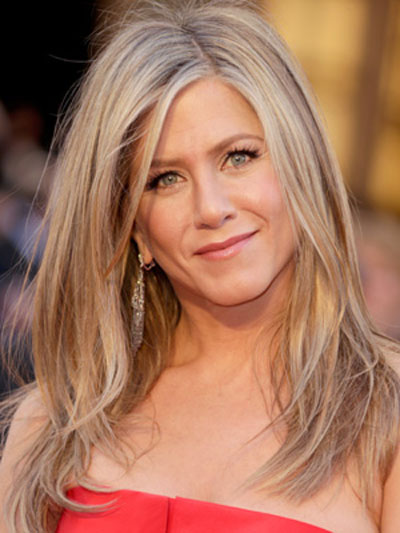 Photo Via Allure.com
8. Sorry, kids, no Barbies will be produced this year, Maria Menuonos used up all the pink die and hair spray and perfect body proportions.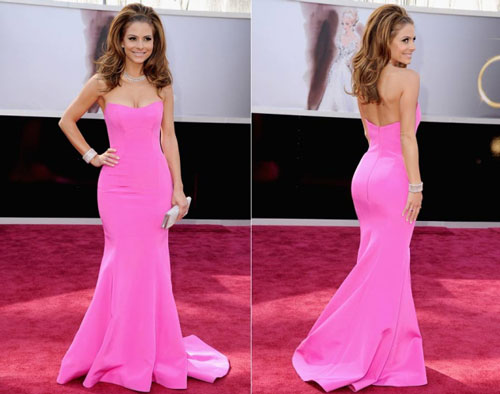 9. Kelly Rowland's dress celebrates breast asymmetry: a condition many women across the globe deal with daily.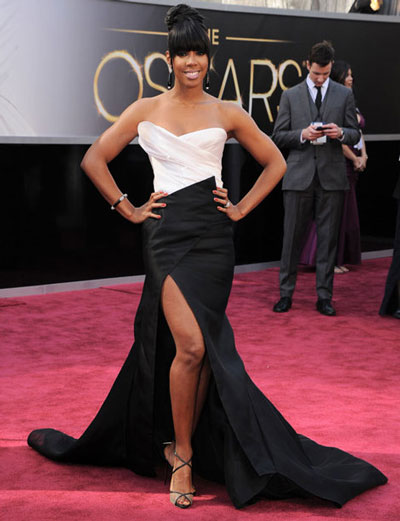 Photo Via Getty Images
10. It looks like a swan threw up on Kristen Stewart, and then broke her ankle.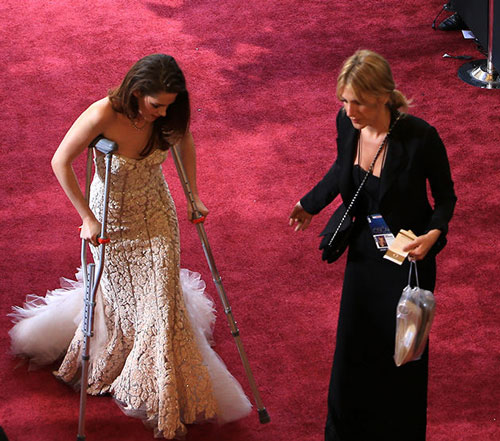 Photo Via Getty Images
AROUND THE INTERWEBS