Oh wait. They did. Learn from this girl's adventures in online dating shown through cat gifs. We may have reached the end of the internet.
We joyfully bring you "Pixel Date Presents: Online Dating & Cats #1."
1. My thoughts when his online dating profile username contains: 'snugglez', 'bro', 'dawg', '4u', 'chitown', or A PUN.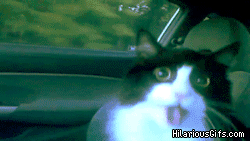 Awwww GAWD like I've never seen that before.
2. When I have great interest in a guy's online dating profile and his 'about me' section ends with an EMOTICON.
NO.
3. When it's 8pm but I already know the date is over I: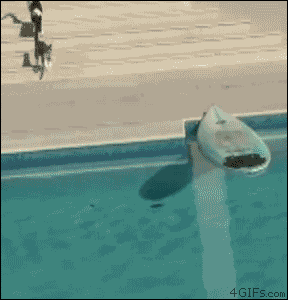 Anchors aweigh!
4. When he looks nothing like his profile pictures in real life on the 1st date.
5. How I feel when he's interested in females 18+ on his profile and he's 30.
6. When I try to drink 'just one more' to make him look cuter.
7. How online dating sites should be run:
8. How I feel if he asks me to go to a night club on a date:
I FEEL OLD AND BITTER.
9. Me walking in stilettos to impress him on the first date:
10. When it's been too long and I forget my username and/or password on a dating site:
11. When I realize a guy I met on an online dating site is a stage 5 clinger:
12. When I see someone I know in real life on a dating site:
Browsing, browsing, browsing…BOOM.
13. Trying to scope him out through the window before meeting him on the first date:
*** For more cats, men, and Internet goodness, head on over to Pixel Date on Tumblr. ***
AROUND THE INTERWEBS