(Besides a small Maine town).
Bagels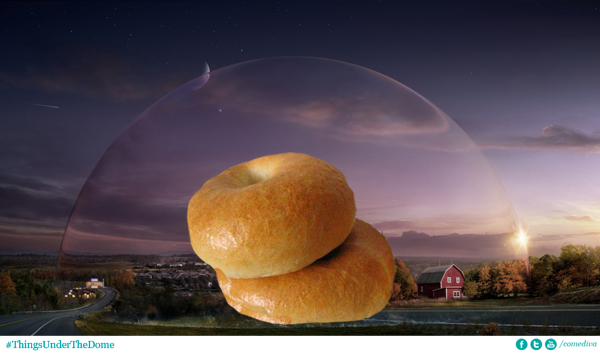 This is how you see them when waiting in line at the coffee shop. They are also probably stale…and should just stay in the dome.
Spiders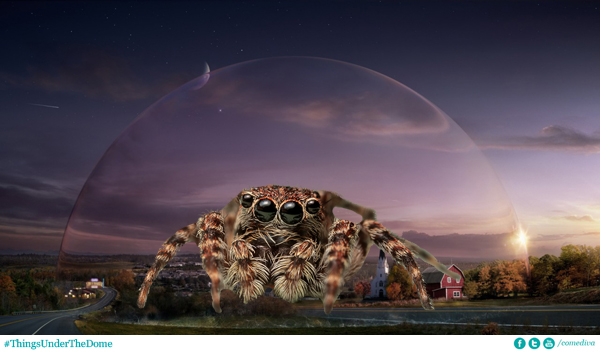 It's kinda sad to kill them, but they should definitely be kept in domes until you can dispose of them outside. 
The Simpsons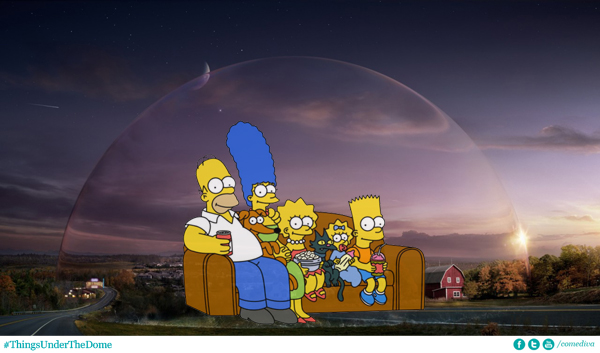 I mean, it worked in the movie, right?
Jim Carrey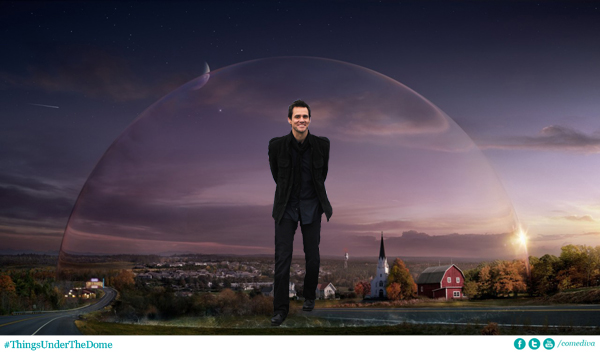 One of his best roles was in The Truman Show, and reality TV is all the rage.  I think we have a chance at ratings gold here.
Zombies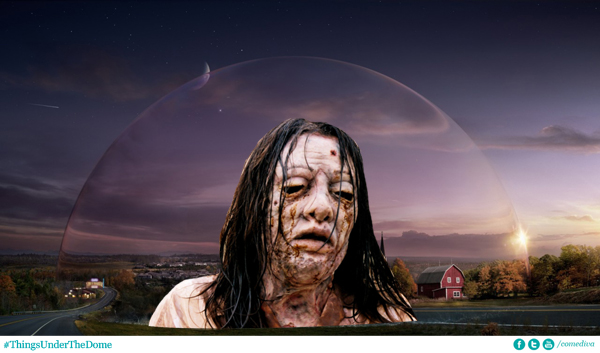 If only they had this in World War Z.
Your Crazy Neighbor Who Wakes You Up at 6:30 In The Morning To Yell At You For No Reason Other Than She's Afraid Of The Internet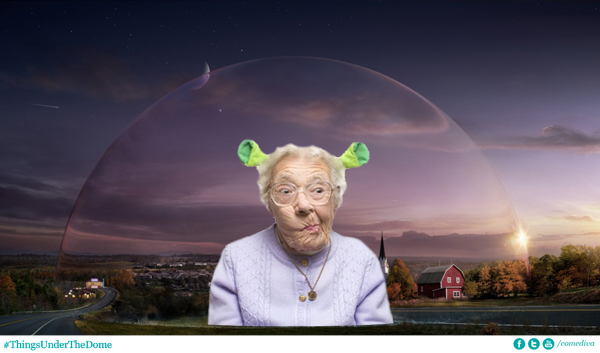 Igloos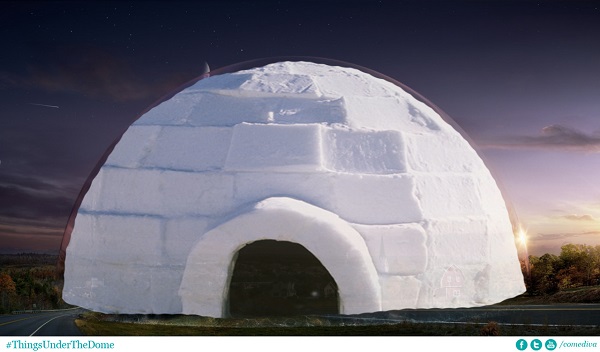 Because they would fit nice.
AROUND THE INTERWEBS