Alright, here's an Oscars 2015 Fashion Review made by and for people who don't really give a crap about fashion.  Enjoy.
1.  Lady Gaga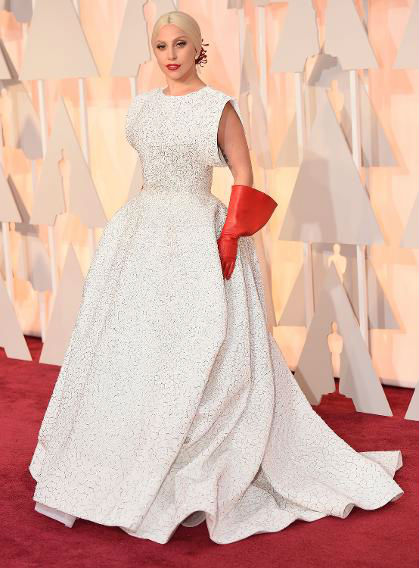 Those gloves make me think she's going to slip me a pill and I'm going to wake up in a bathtub full of ice missing essential parts of my body.
2.  Emma Stone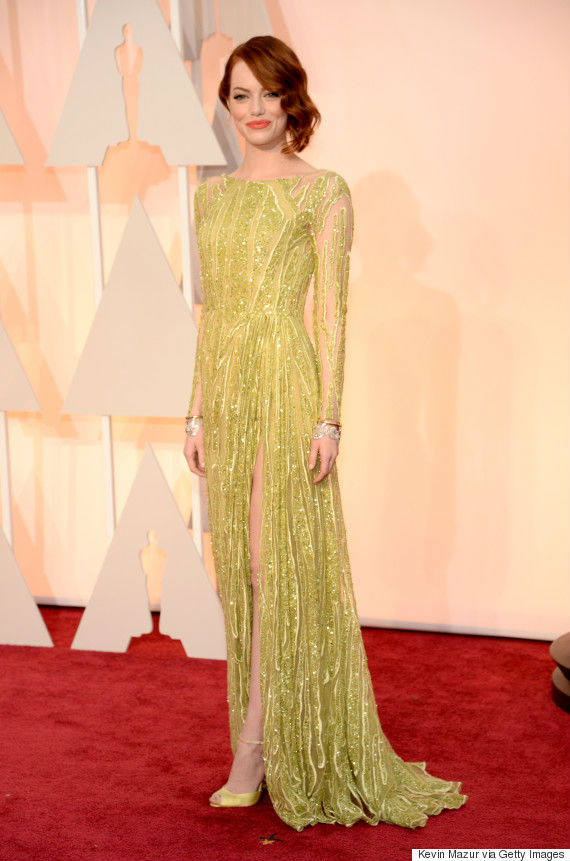 Kelp and baby vomit.  That's what comes to mind.  I don't want either on my body.
3.  Chloe Grace Moretz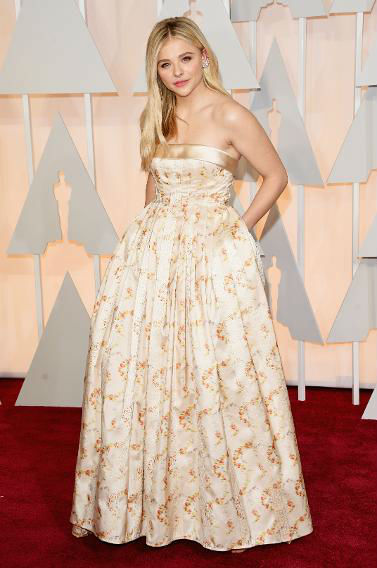 There is no empirical evidence the disproves the theory that Chloe cut off her hands before the Oscars.
4.  Scarlett Johansson
ScarJo learned two very important lessons that night.  Don't let Macklemore style your hair.  Or let Cthulhu make your necklaces.
5 & 6.  Irina Shayk and Rita Ora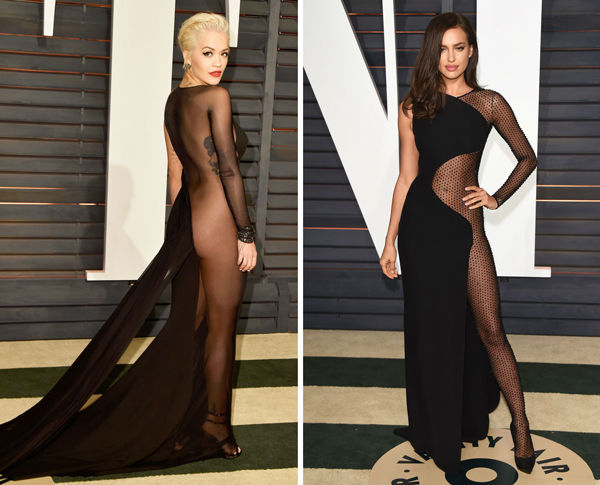 If you sewed these two dresses together, you still wouldn't have a dress.
7.  Julianne Moore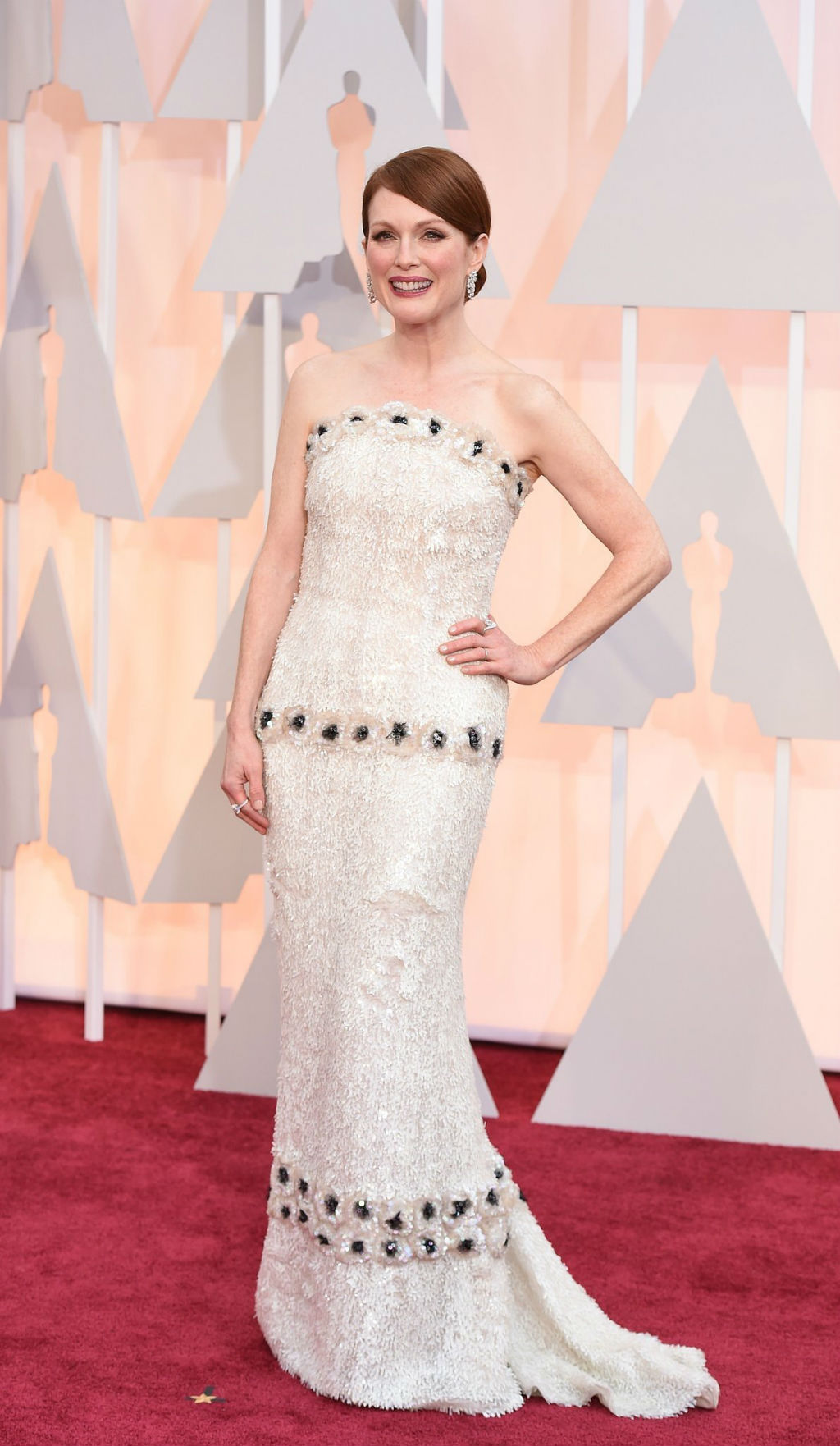 This looks more like a wedding dress knock-off disaster than a wedding dress knock-off disaster.
8.  Solange Knowles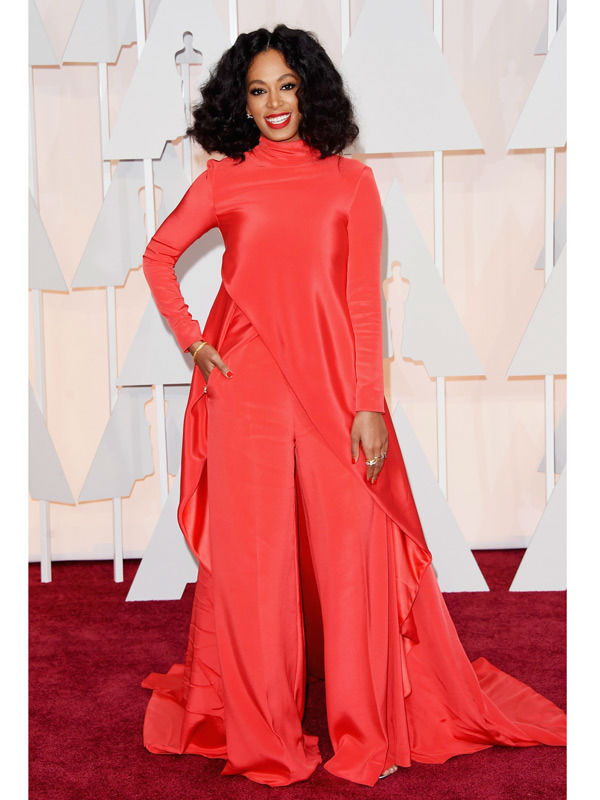 Solange was worried about anyone else wearing red at the Oscars, so she attempted to use up all the red fabric in existence on her own dress.
9.  Lorelei Linklater

This dress feels like revenge.
10.  Blanca Blanco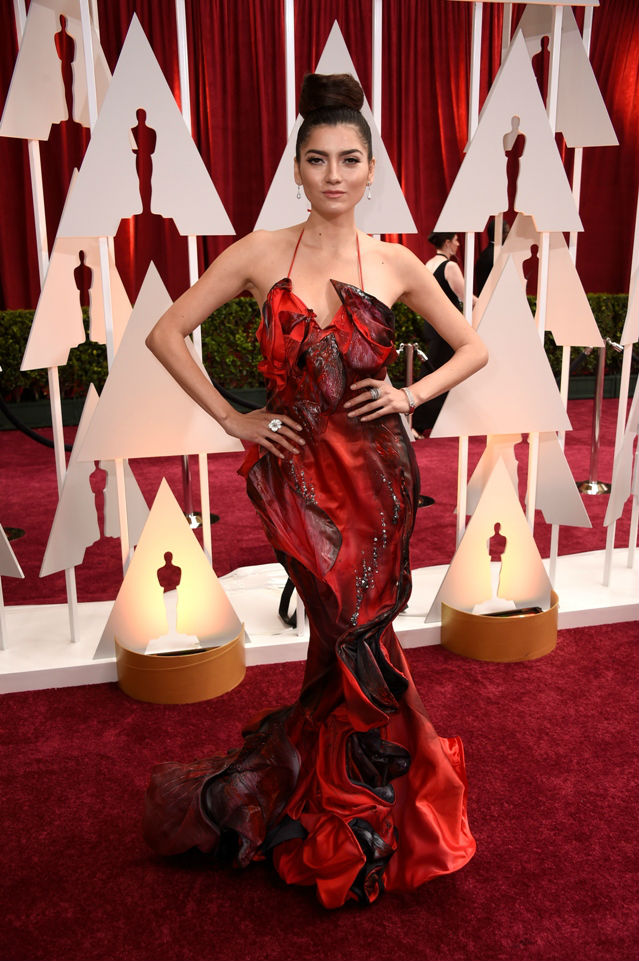 Blanca looks like the result of a dog that chewed up a Bratz doll and then got bored.
***
Love this Oscars 2015 Fashion Review?
AROUND THE INTERWEBS