NBC has just released information on the pilots they've greenlit for the 2012-2013 season, which gets us thinking … with just a little bit of tinkering, several superheroes have serious sitcom appeal. Here are some suggestions.
FAMILY FANTASTIC!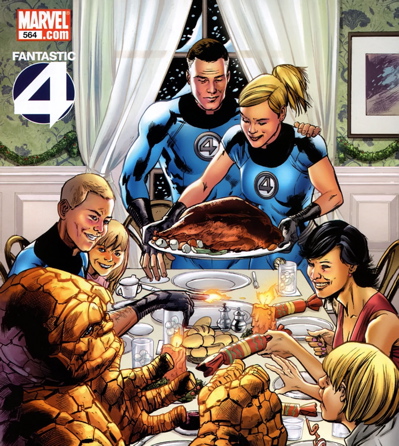 Newlyweds Reed and Sue have trouble finding time for themselves in their busy, extended-family apartment — and that's before they all develop superpowers! Whoa! Will they be able to put out the fires caused by the antics of roommates Johnny and Ben? Complete with laugh-track, of course.
JUSTICE OFFICE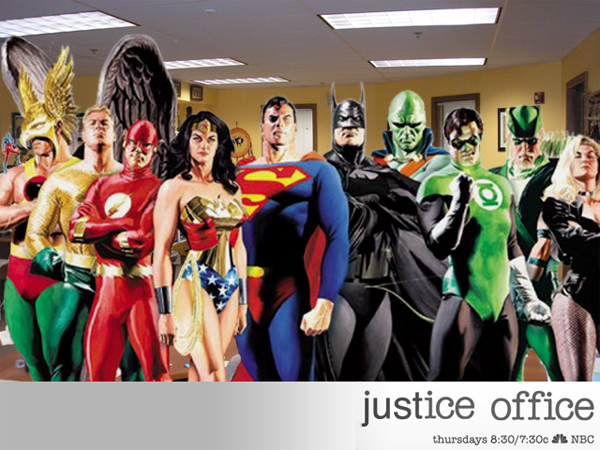 A mockumentary single-camera show focusing on the office culture of the Justice League of America. Low-level employees Aquaman and The Flash try to make the day interesting, which mostly includes messing with Superman in his duties as CEO. Wonder Woman and Batman have sexual tension, but interviews reveal that everyone else thinks Batman is kind of creepy.
GIFTED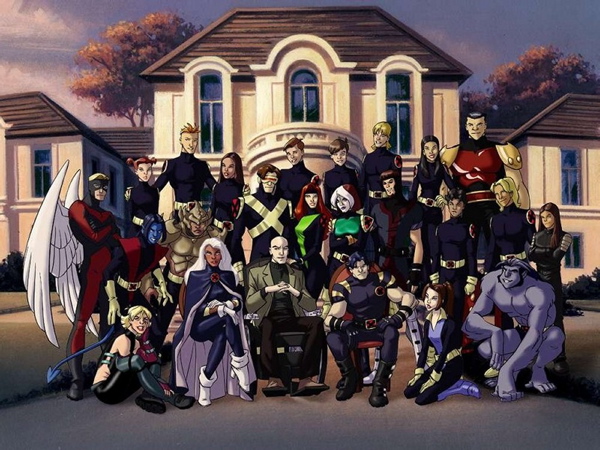 A dramedy that takes place in the halls of Xavier's School for Gifted Youngsters, following popular girl Jean, class clown Nightcrawler, nerdy Beast, football hero Colossus, and loner Cyclops, who dreams of getting to the top of the social pyramid. These students skip class, pull pranks on the crotchety Professor X, and make bad but hilarious life choices.
BIRDS OF CRAIG'S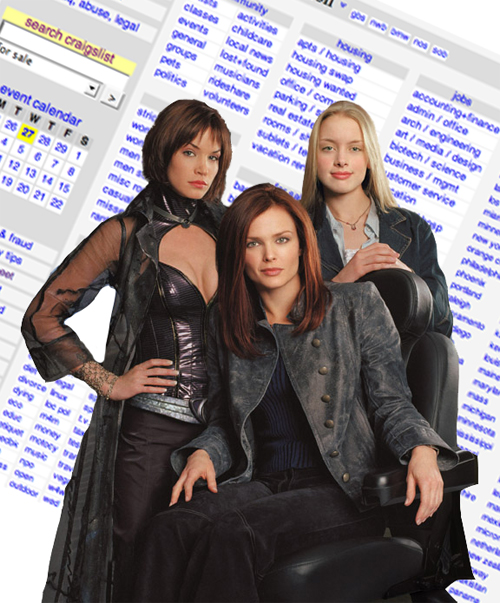 Roommates Babs and Dinah have a secret life fighting crime, but it doesn't pay the rent. So they use Craig's List to find a new roommate, Helena, and a rotating door of unusual temp jobs.
FUN-SIZE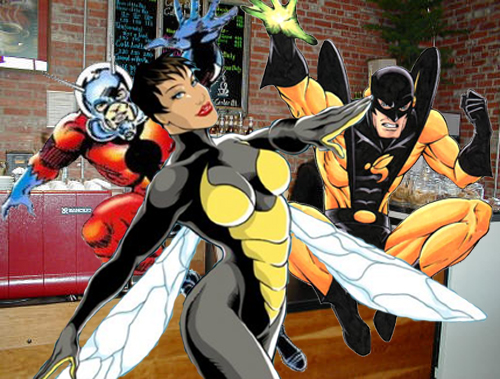 Yellowjacket is in love with Wasp, but Wasp is in love with Ant-Man. Little does Wasp know … Yellowjacket and Ant-Man are the same person! A wacky dissociative identity sitcom sure to be cancelled — but we'll all have fun talking about how terrible it is while it lasts.

Photoshoppin' by Luis M. Navarro
AROUND THE INTERWEBS