After her embarrassing encounter with Thomas on their roof, Jamie has locked herself in her apartment. Will she get up the courage to go next door and confront the feelings building up?
Synopsis:  MISSED CONNECTION follows Jamie Nichols, the awkward and slightly desperate girl you took to dinner and a movie, and then dumped on the front stoop of her Brooklyn apartment. She'd love to be in a normal romantic relationship, but as her best friend Bek says, "she's a weirdo magnet." When Thomas Riley, an equally awkward and strange guy moves in next door, she finds herself scared  of actually making a meaningful connection with another human being for the first time.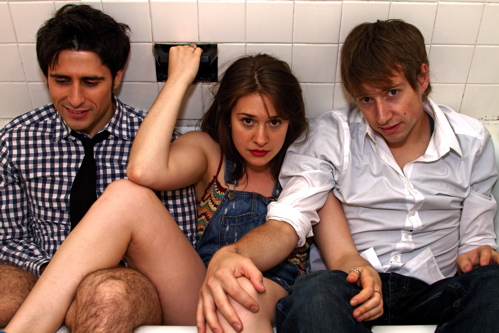 Jamie is smarter than the average bear, but not when it comes to love. She is cute, quirky, maybe a little oblivious sometimes, and above all, really, really lonely.
Thomas seems normal on the outside, but is hiding something very nerdy from the rest of the world. He is charmingly all-American and thoughtful, but a little nervous around most people.
Bek is the biggest goofball you've ever met. He works out of his home office, which doubles as his bathroom. He is sweet, a little judgmental, and fun to be around.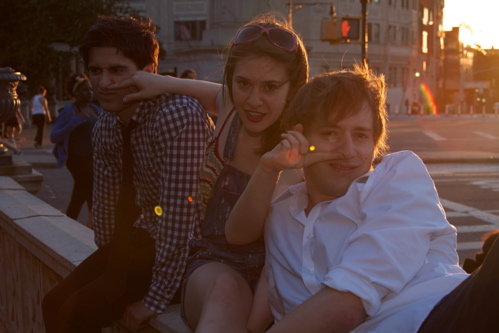 STARRING
Freddi Scheib as Jamie Nichols
David Rysdahl as Thomas Riley
Bek Markas as Bek
GUEST STARS
Tim Kubart as Sime Viduka
Angela Pietropinto as Jacki Schklar
Jenny Donoghue as Amy Kirihara
Johnny McNulty as Brian Polk
David Bluvband as Doug Karr
Travis Bratten as Jared Scheib
Brendan Fitzgibbons as John Scott
Mara Wilson as Bitty
Dan Black as Max Ash
Evan Greenspoon as Townsend Moore
Morgan Evans as Dave Bunting
Mike Cheslik as Dave Bluvband
Ryann Weir as Mime#3, Counter Girl
Warren Bub as Peter Dean
Created & Written by Freddi Scheib
Mike Cheslik (Co-writer Episode 8)
Script Consultation by Johnny McNulty, Morgan Evans, Mike Cheslik
Directed by Morgan Evans
Produced by Freddi Scheib
Executive Producer: Sonia Bitton
Associate Producers: Antonietta Sculimbrene and Rafael Bluvband
Director of Photography – Joe Spit
Assistant Director – Mike Cheslik
Camera Operator – Peter Yelton
G&E – Jonny Annunziata, Peter Yelton
Production Design by Ryann Weir
Make up by Courtney Coleman
Sound Mixer – Bobb Barito
Boom Op – Max Ash
Editor – Freddi Scheib
Additional Editing by Mike Cheslik
Titles by Mike Cheslik
Sound Design by Bobb Barito
Music by Rocky Steen and Jukebox the Ghost (Courtesy of BMG Chrysalis)
Colorist – Brenna Perez
Additional Art by Andy Zou
Still Photography by Ryan Spears
Special Thanks to:
Andrew Pinzler
Joe Della Rossa
Jon Hefley
Julia Nathan
South Brooklyn Pizza
AROUND THE INTERWEBS