This past Sunday, Meryl Streep won her second Best Actress Oscar. Streep has received 17 Oscar nominations, spanning over five decades, making her the most Oscar-nominated person in history. Which got us thinking: if Meryl can nail every part in the movies, why couldn't she nail the most powerful position in the world?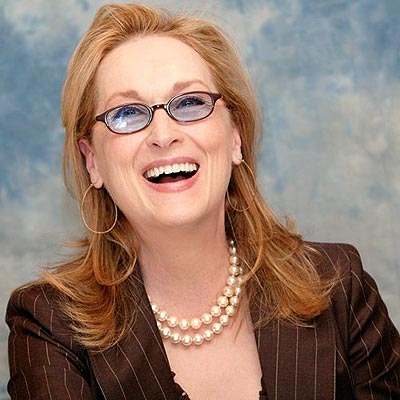 If we elected Meryl as our president, she wouldn't even have to appoint people to her presidential cabinet—she'd just play all the roles herself!

Here's how a Meryl Streep Presidential Cabinet would probably look like:
Secretary of State: Meryl Streep As Miranda Priestly (from The Devil Wears Prada)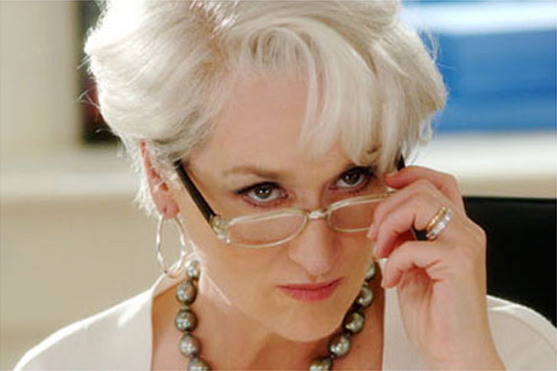 Secretary of State Priestly would make unreasonable demands on England — including forcing J.K. Rowling to write an 8th Harry Potter book. Then, she would finally convince North Korean officials to ditch their ill-fitting military uniforms, and trade them for chic, custom-fitting purple blazers from Jason Wu's fall line.
Secretary of Homeland Security: Meryl Streep as Sister Aloysius Beauvier (from Doubt)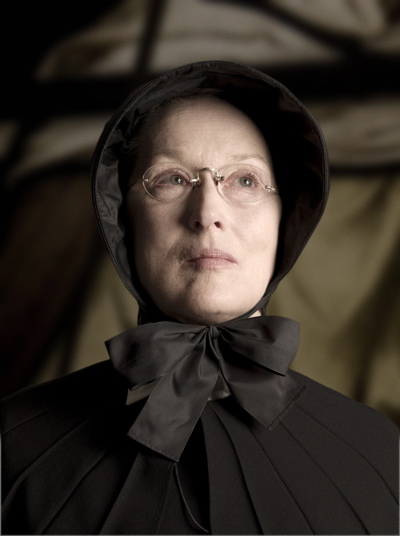 Secretary Beauvier would increase the practice of warrantless wiretapping of everyday American citizens. Her efforts would result in the capture of over 50,000 suspected terrorists living in the U.S. — although a third of us would suspect that these terrorists were innocent, and Beauvier was just trying to imprison liberals who didn't agree with her conservative beliefs. While another third would be convinced that these terrorists were guilty, and that Secretary Beauvier was simply a stalwart crusader for justice. Finally, the last third of us would have no idea who the hell was innocent or guilty, but would be relieved that the whole thing was over because all the ambiguity was giving us ulcers.
Secretary of Health: Meryl Streep as Julia Child (from Julie & Julia)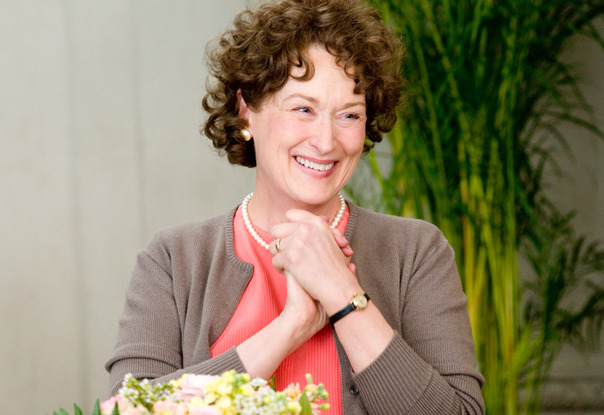 Secretary Child would have the greatest secret weapon against America's growing health crisis: butter. Want a solution for the country's childhood obesity epidemic? Easy. Secretary Child would recommend you pour butter over broccoli and then serve it to your kids. Want to encourage citizens to exercise more? Simple. Secretary Child would recommend you dangle a stick of butter in front of overweight people as they run on a treadmill. Looking to prevent Type 2 Diabetes? Piece of gourmet cake! President Child would recommend you slap people with a stick of butter until they have such a negative association with butter that they replace it with non-fat margarine. Bon Appétit!
President: Meryl Streep As Margaret Thatcher (from The Iron Lady)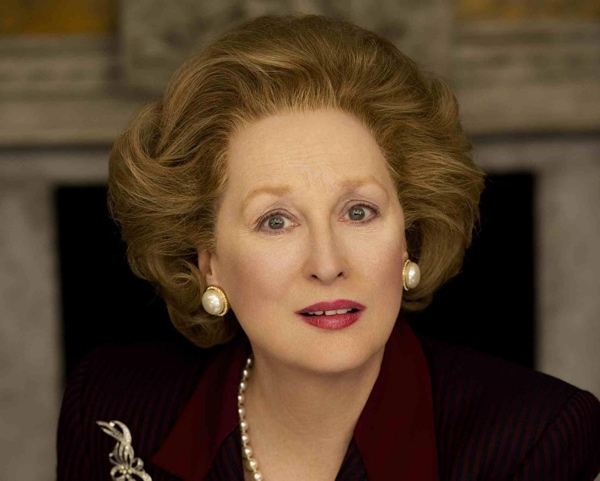 As President Margaret Thatcher, Meryl Streep's first order of business would be to put on an impressive big, blonde wig and wear buckteeth. Then, she would de-regulate the financial sector, privatize government agencies, and decrease the power of unions.
Unfortunately, such drastic actions would lead to a Double Dip Recession. This would cause a huge public backlash and force her to resign. Fortunately for Margaret Thatcher, the vast majority of Americans wouldn't be paying attention to her resignation because they'd be too busy searching Wikipedia to find out who the hell she was.
AROUND THE INTERWEBS