As the editor of Comediva.com, I have to say that narrowing down my list of favorites was extremely difficult. Not only have I read every single piece of editorial content on the site, but for many, I've developed a personal attachment because of the memories that come gushing back when I think of them.

In the past year, I've worked with countless writers, illustrators and interns, all in the name of making people LOL. I'm proud of each of their contributions to making Comediva what it is today, and I'm proud to have participated in the development of their work on our site.

In that spirit, my selection is a combination of my favorites from day one to day 365, and some of our political/revolution-inducing content, which tends to be my kind of humor. (If you don't know it by now, Frida Killho of The Divas may or may not have been based on me.)

So here's to us, Comediva!

The After Party: In the Waiting Line by Lisa DiTrolio, Art by Candace Jade Lewis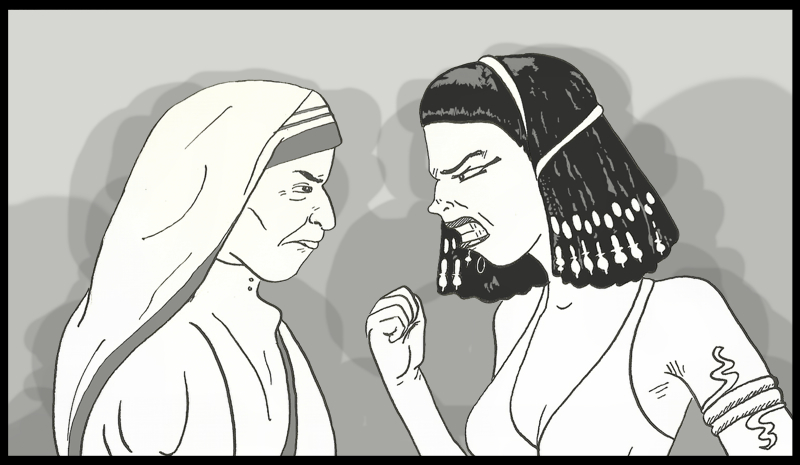 Having a background in screenwriting, Lisa's recurring series, The After Party, brought me lots of joy in our early days. It's just so fun to imagine all of these historical figures meeting in the after life. This one in particular pits Mother Teresa against Cleopatra, and it was Candace's illustration that really drove it home for me. I can stare at that illustration all day. It's probably also the moment when I got really excited about developing the comics and illustrations section of the site.
The Last Laugh: Chick Flicks Suck? by Erika Cervantes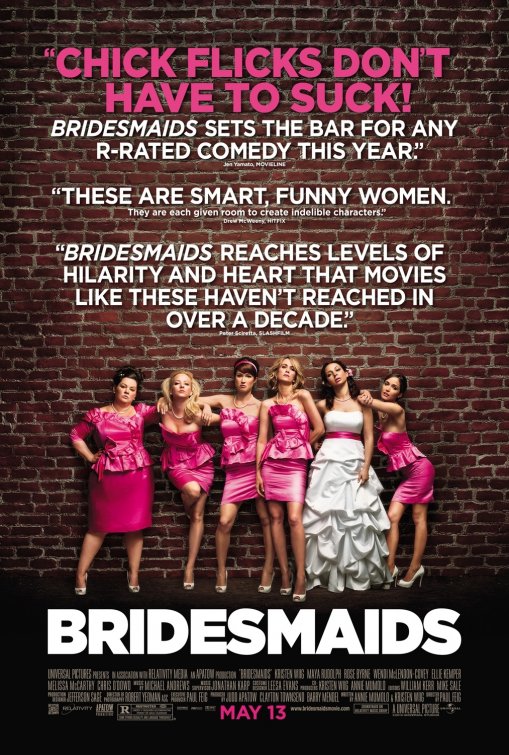 The Last Laugh is another series of articles from back in the day when we had more recurring columns. Penned by our very own CEO, I loved how this column looked at the world of women in comedy and positioned some really important questions for all of us to explore. This installment specifically, is an exciting one to read. It reflects a pre-Bridesmaids era; a time when people still had the gall to question whether or not women are funny. It's also an extremely insightful look at the female audience perspective when it comes to comedy movies. Erika also really kicks ass questioning the Bridesmaids marketing strategy that took place that summer.
Hot Mess: Potty Break by Amanda Deibert, Art by Cat Staggs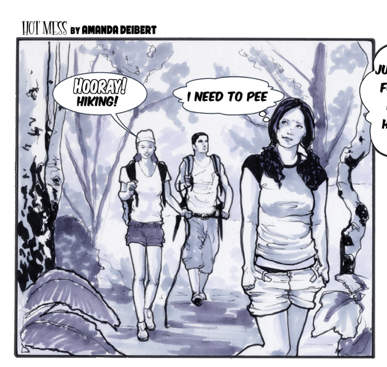 I have to say, though I love every Hot Mess comic to pieces, this one killed me when I first read it. Not only is it beautifully illustrated by the incredibly talented Cat Staggs, reading the punchline was exactly the moment when I knew this comic would have a long life on Comediva.com. It's also when I knew I could definitely be friends with a gal who'd gone through something like this and lived to laugh about it. Amanda Deibert represents every girl in this comic.
The Hipster-Hate Epidemic by Hanna Lieberman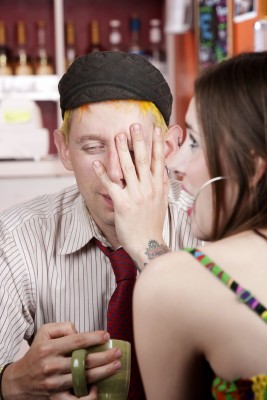 In the past year, I've had the great pleasure of working with and mentoring seven editorial interns: Vickie, Suzy, Laura, Beau, Hanna, Ansley, Sam (and occasionally, the production boytern, Daniel). Working with interns is great. No, really, I'm not kidding — especially these gals. Interning at a company where the leadership is 80 percent female would be an interesting experience for any female intern, let alone a place as crazy, fun and hands-on as Comediva. It was awesome watching each of them get empowered by the company and learning that yes, indeed, they were funny.
This particular article by Hanna Lieberman is a written example of that growth. Hanna wasn't sure if she wanted to do comedy or if she could even be funny. But as time went on, it became pretty clear that this girl was hilarious. This article made a huge splash with our audience, and I was particularly proud to see one of our shyest interns rise to the occasion.
Peter Dinklage Is the Sexiest Man Alive by Josie Campbell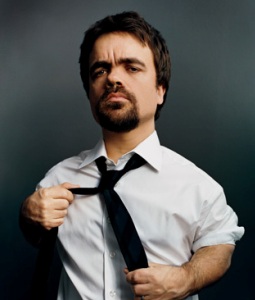 Yes, yes he is the sexiest man alive. I love, love, love this article because 1) it points out the obvious and 2) it does it deliciously. When I first read Josie's pitch for this article, I thought, "Wow, yeah, that dude's definitely hot." Yet, I'd never thought about the fact that if I thought he was, maybe other women did too. And if that were true, why the hell was he not on the ticket for Sexiest Man Alive? I love articles that promote change in such subversive ways. The campaign among fans to have Dinklage crowned Sexiest Man Alive that followed was priceless.
A Thank You Letter From Your Gay BFF (If He's Your Brother) by Ollin Morales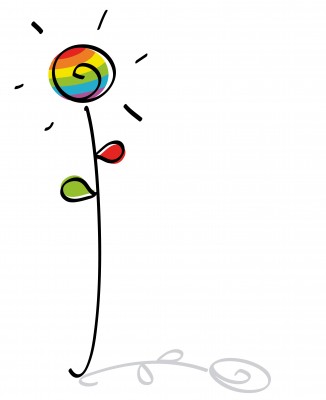 Anyone who knows me knows I'm a dedicated advocate of the LGBTQ community, and I love when we can have content on the site for this audience. This series of articles pays hilarious homage to those who also support the community. Why do I love this one specifically? Well, as the sister to a gay brother, this installment hits home. 😉
Melissa McCarthy: Cover Girl by Vickie Toro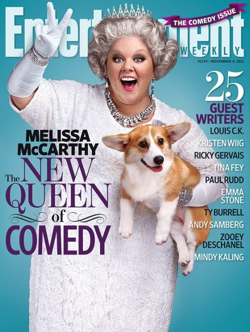 Vickie Toro has a lot of fans. I should know because I'm one of them. Vickie went from intern to editorial assistant to staff writer to star of her own web series on Comediva.com. She's a little superstar, you can say. Yet, though she kicks ass in all these arenas, I still particularly enjoy when she shells out a kick-ass feminist article about women and comedy. She's one of the best at it, and this particular article's no different. (In fact, she's often re-featured by the likes of Bust Magazine.) I love this article because of its discussion around how Melissa McCarthy's very presence on Entertainment Weekly's cover is an act of revolution. And it's true, and only someone like Vickie would pitch an article like this to me, which is also pretty badass.
Feminist Jay-Z by Vickie Toro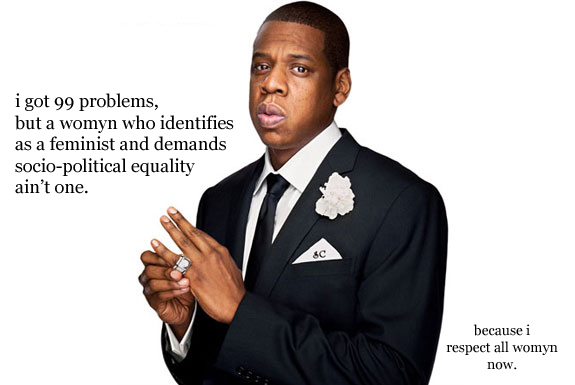 Speaking of The Toro (and, in this case, The Cervantes as well), the idea of Jay-Z as a feminist after the birth of his daughter made me giggle to pieces. Vickie took the idea and came up with a series of sensationally funny photos. The word bitch will never mean the same thing again.
All Dead Harry Potter Characters Go to… the Starship Enterprise? by Kristen Bobst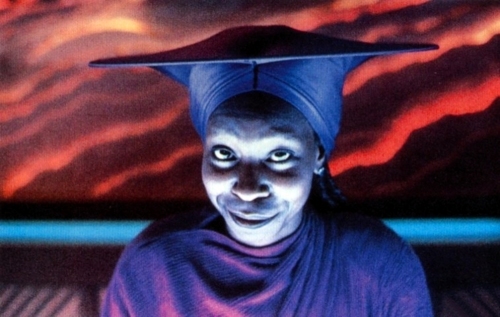 Kristen Bobst is the epitome of comedy genius. I've loved her writing ever since I first read her short story about a philosophical duck that hates couples. The Bobster and Comediva were a match made in heaven, and we've had nothing but fantastic work from her ever since. But, this article I love because it puts two of my favorite worlds together in a way that only Kristen could. Where do dead Harry Potter characters go? To Star Trek: TNG's Enterprise, of course!
Stephen Colbert's Presidential Cabinet by Ollin Morales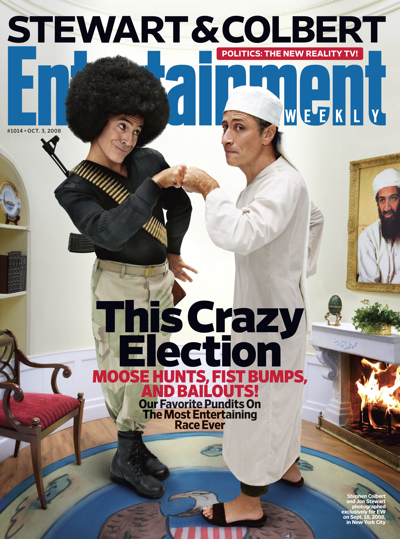 The Presidential Cabinet series is another Comediva favorite. From Glee's cabinet to Oprah's, Ollin's given us some of the quirkiest presidential terms to look forward to; but it was Stephen Colbert's cabinet that took the prize. Not only is this article a Comediva All Star, its writer is as well. Plus, I love Stephen Colbert beyond belief. Pair him with one of my favorite people, Ollin, and you have a recipe for fantastic!
Big Bang Theory Meets Firefly by Comediva, Art by Megan Levens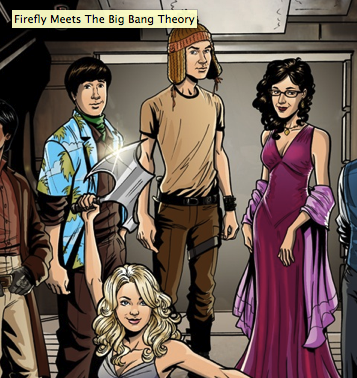 Megan Levens is a new addition to the Comediva family, and right from the start she's managed to nestle right into my heart with this illustration. The idea was born at Comediva, but it was Megan's incredible illustration skills that brought it to life. I'm a huge Big Bang Theory fan these days, so when I saw this I squealed like a little girl. Do I even need to explain why? Okay, I'll explain a little. This illustration is not only my desktop photo, it's also a constant reminder to me as our site's editor to always think about the future (pun intended) of Comediva's content. It's a reminder of the places we can go, and the new ways of being funny that we can explore.
Happy Birthday, Comediva!
AROUND THE INTERWEBS