Laugh Legend: Phyllis Diller
We should all be so lucky to live to the age of ninety-five, having made generation after generation laugh out loud. It's one of the greatest gifts any of us can give, the gift of joy, and if Phyllis Diller's career guarantees us anything, it's that she's racked up a whole lot of good karma for the next life, in the form of laughs.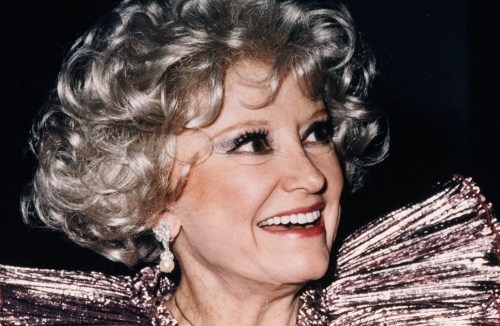 Diller is one of the original comedivas, so it's only fitting that we honor her amazing comedic career here on Comediva.com. This tribute is a celebration of her life and legacy, and yet one more reminder of the great contributions women have made to comedy throughout history.
Diller's career spanned sixty years — SIXTY YEARS! She got her start on Groucho Marx's You Bet Your Life and quickly became a face to watch. She opened the door to women embracing the medium of stand-up comedy from the moment she brought the house down at The Purple Onion Comedy Club in San Francisco in 1955.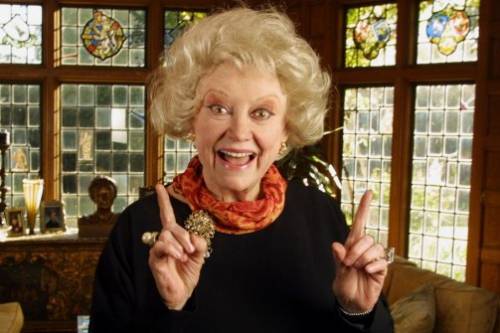 Diller left nothing to the imagination with her eccentric costumes and hair. Her confidence was inspiring. Commitment was not something Diller lacked, and she committed 100 percent to her work, making sure her laughter was as infectious as her one-liners.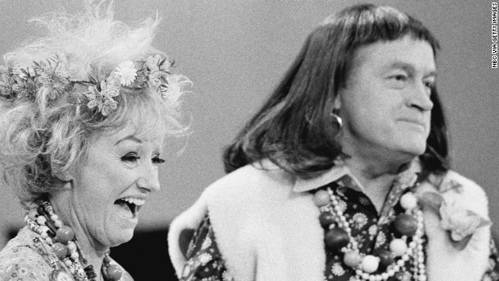 With a career this long-lived, it's no surprise that Diller worked with the likes of Bob Hope on films such as Eight on the Lam (1967) and Boy, Did I Get a Wrong Number (1966). Or that she went on to star on Broadway as Dolly Levi in Hello, Dolly!
Her talents don't stop there either. She was an author, penning her books, Phyllis Diller Tells All About Fang (1963), Phyllis Diller's Housekeeping Hints (1966), Phyllis Diller's Marriage Manual (1967), The Complete Mother (1969), and The Joys of Aging and How to Avoid Them (1981). She was also an incredibly accomplished pianist, and not only an enthusiast of fine art, but also a remarkable painter herself.
One could also call Diller absolutely fearless. Even in her nineties, she was doing what she loved to do, making people laugh. For her, the idea of "retiring" most likely never crossed her mind. Making people laugh is a life-long career. She guest starred in some of our favorite contemporary shows and films, including Hey Arnold!, A Bug's Life, Family Guy, Robot Chicken, Boy Meets World, King of the Hill, Boy Meets World, and so many, many more.
Today, we pay tribute to a woman who inspired so many throughout the decades to embrace their quirks, a woman who thrived on making countless people laugh.
AROUND THE INTERWEBS