With Katy Perry and Russell Brand's marriage coming to an end after just over a year (which is probably a Hollywood record, actually), fans and hairstylists the world over are grieving.

One of the UK's funniest and oddly dressed men and the Queen of Hilarious Guilty Pleasure Songs and Rainbow-Bright Hair should be soulmates!
What happened?!

In an effort to come to better understand the unexpected split, behold: a Kübler-Ross-and-hairdo-inspired breakdown of The Breakdown.
Denial — "I feel fine."; "This can't be happening, not to me."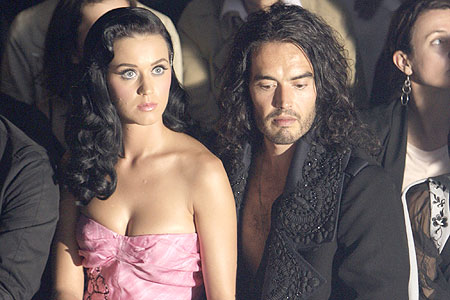 Things looked lovey-dovey from the get-go, when the couple first went public in 2009. Brand appreciated Perry's individuality, as best depicted by her off-kilter fashion and hair choices. And that, coupled with puppy-love faces…there's no way they knew they were headed toward irreconcilable differences.

Anger — "Why me? It's not fair!"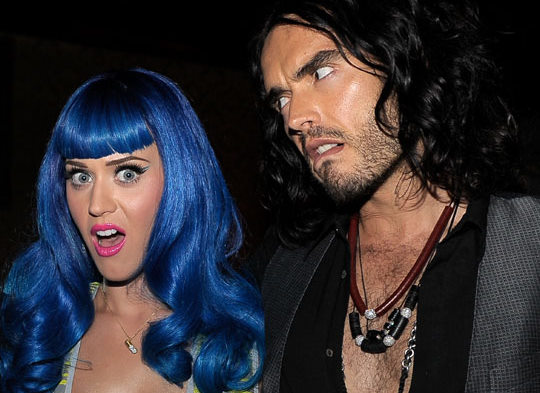 When Perry donned blue locks, and Brand pretty much stuck with his devil-may-care tendrils, they were on opposite ends of the 'do spectrum. Wild and cray cray vs. Brand-ventional? Trouble in hair-adise.

Bargaining — "I'll do anything for a few more years."; "I will give my life savings if…"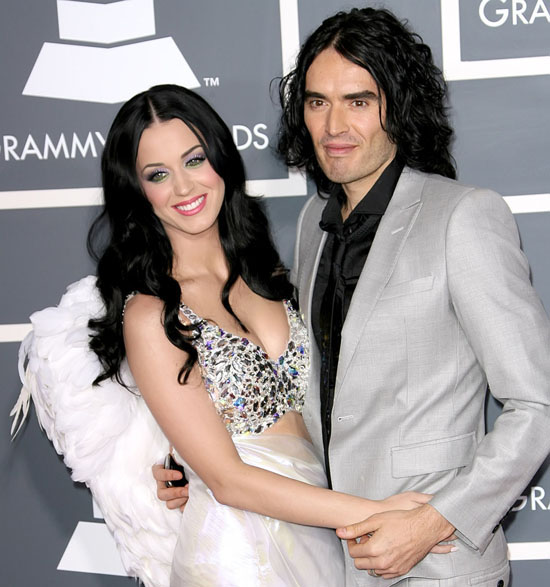 What do you do when those rose-colored glasses are more like rose-colored glaucoma, and you refuse to believe the end is near? You do everything in your power to meet halfway. Like get eerily similar hairdos.

Depression — "I'm so sad, why bother with anything?"; "I'm going to die soon so what's the point. Why go on?"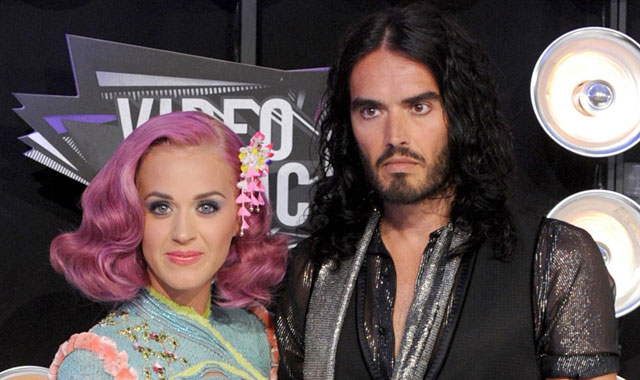 By now the pair have been through the ringer, and they finally know they're getting close to the end. And nothing says "depression" quite like a very public rejection of bubblegum pink hair.

Acceptance — "It's going to be okay."; "I can't fight it, I may as well prepare for it."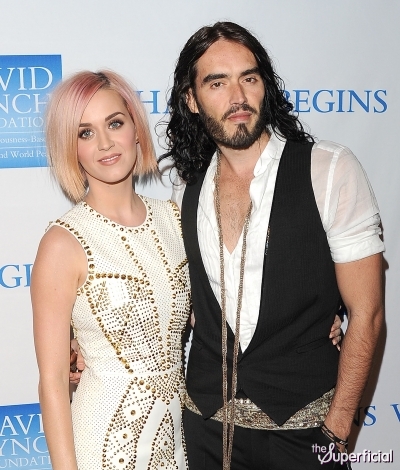 Just a week or so prior to Brand's filing of the divorce, the couple posed for the above photo. Her hair a little more modest, their snogging down to the barest of minimums, still smiling — clearly, they've mellowed out and left the dramatic hairspraying, dyeing behind. No amount of hair-drama could've saved them.
AROUND THE INTERWEBS