No, she really is. Let me prove it to you:
1. She's the best thing in The Dark Knight Rises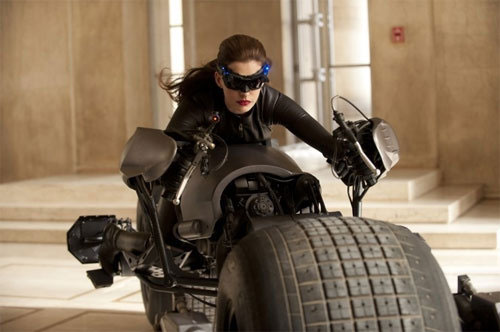 Even The President of The United States agrees that Anne Hathaway's performance as Catwoman was the best thing in The Dark Knight Rises.
(She wears razor sharp, metal stilettos and still kicks ass for god sakes!) The most memorable sequence in the movie is her first appearance as Catwoman, and the second most memorable sequence features the back of her head. Okay, so I'm not gonna give anything away, but boy does that back of her head make you cry tears of joy. What other actor can make you cry by utilizing "back-of-the-head" acting? NO ONE. Only Anne Hathaway: the ultimate underrated badass.
2. She quit being a Catholic for her gay brother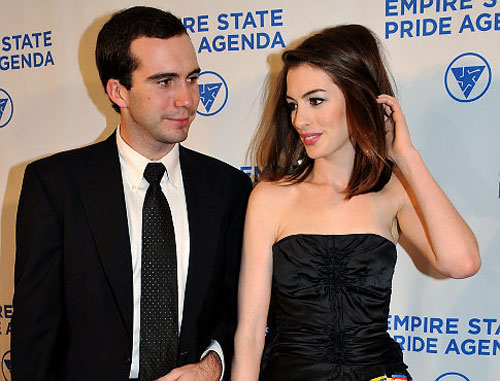 Anne Hathaway quit the Catholic Church once she found out her older brother was gay, knowing fully well that the church was intolerant toward homosexuality. She turned to Episcopalianism instead, which you all know is the most bad ass religion out there because they allow women to be priests and were the first to elect a woman to be the head of their church.
Badass faith move, Anne.
3. She hosted the Oscars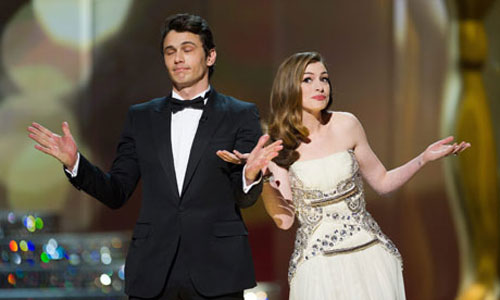 Okay. I know. She was terrible as the host that year. But we all get the feeling that she kinda knows it and she doesn't really care. Which makes her bad ass. Despite what others thought of her, she clearly had a blast hosting the awards ceremony and, let's face it, whoever can put up with a stoned James Franco as your co-host the entire night deserves an Oscar themselves.
4. She can have a shaved head and still look gorgeous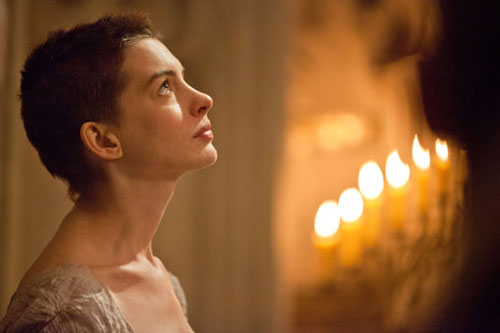 Did you see that Les Miserables trailer? Girl was rocking that 1800s French punk look!
5. She can sing
Again, see that Les Miserables trailer. Basically, Anne Hathaway's beautiful voice is the main selling point for that movie. And are you gonna go watch that movie because of it? Hell yeah you are.
6. She's totally gonna be the next Meryl Streep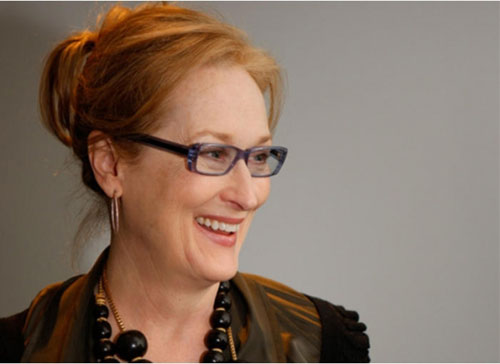 One of the untold secrets to Meryl Streep's success is that she's a total square.
Think about it: when's the last time you heard Meryl Streep getting caught while driving drunk, or saying something racist about Jews, or making a sex tape? Yeah. Never. Those kinds of celebrity dramas tend to ruin careers.
Fortunately, Anne Hathaway is just like Meryl Streep: she's a total square.
Despite the fact that she's in a business where drug addiction and "acting the fool" is the norm, Anne Hathaway has still managed not to be a hot mess, which practically ensures that she's going to have a long acting career.
By the time she's Meryl Streep's age, Anne will be playing all the iconic, multifaceted older women in all the movies we watch; and just like Meryl Streep, we're gonna totally love her for it.
♦♦♦

For more of this delightful BAMFy vixen, check out our Anne Hathaway Comediva of the Week feature!
AROUND THE INTERWEBS