If you've been binge-watching episodes of Bob's Burgers on Netflix, for hours on end, alone in your sad one bedroom apartment, then get off your ass and share the love by throwing The Ultimate Bob's Burgers Party!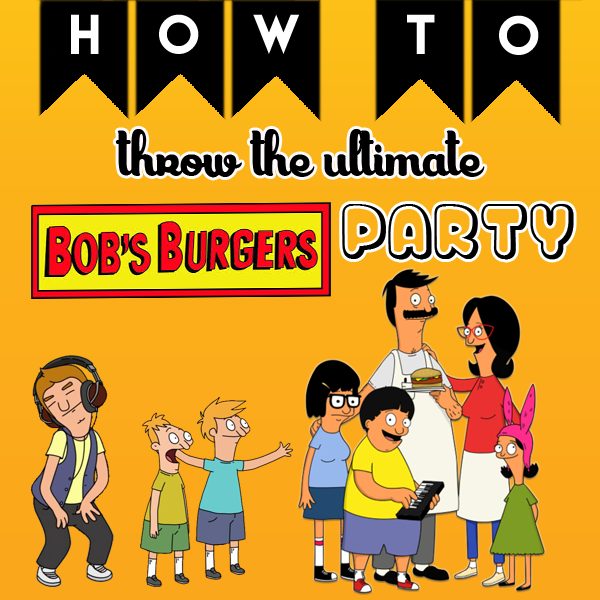 1. Decorations
You should really go all out like Tina's frenemy Tammy did for her Bat Mitzvah.  You just need to rent a giant banquet hall, have your name in neon lights, and get a custom-built piñata of your head!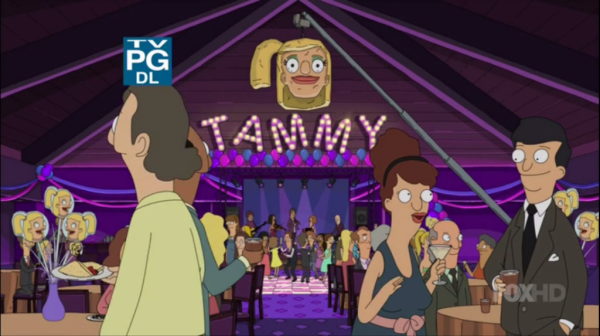 A party planner would also help, or you can just make your own frenemy take on that role, since they won't be invited anyway.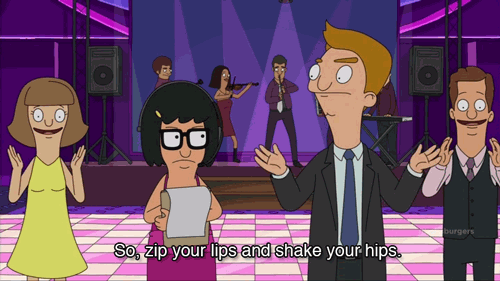 2. Food
Um, obviously you need burgers.  Like lots of them.  Sliders would be nice.  Something with decent aioli sauce, bacon, and butter lettuce.  Bob doesn't just make basic bitch burgers.  He gets inspired.  You should too.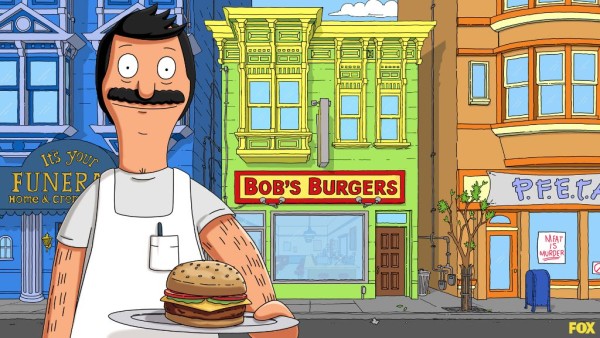 Make the burgers with that relative you've always resented for past childhood trauma.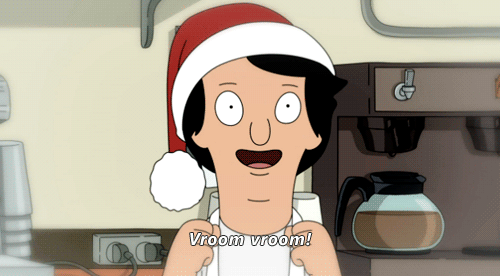 Then, you can bring up old resentments and get in a massive fight just like Bob and his dad!  It makes the burgers taste better!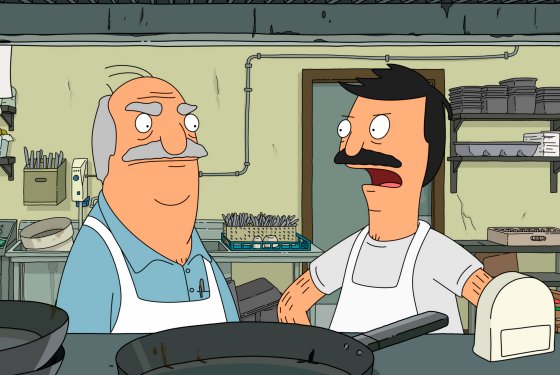 3. Cake
You need a good cake to go with the burgers.  But make sure to lick your slice, that way, there's more for you!
4. Name the Burger
Alright, you have some fancy burgers, but fancy burgers are NOTHING without fancy, punny names.  Have everyone write down their name suggestions for your fancy burger.  The best one wins a coupon for ANOTHER burger!  Genius.
Here are some examples:
5. Drinking Game
No party is complete without a sweet drinking game!  Here are the rules:
Take a shot whenever anyone overshares.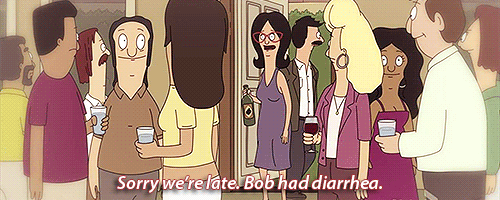 Take a shot when someone touches someone else's butt.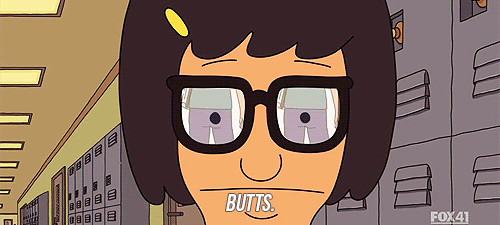 Take a shot when someone randomly breaks out in song.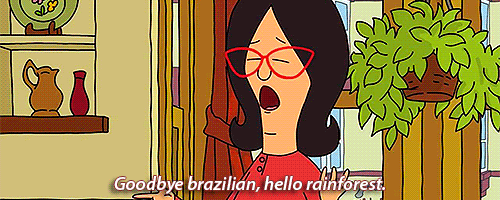 Take a shot when anyone groans because of awkward feels.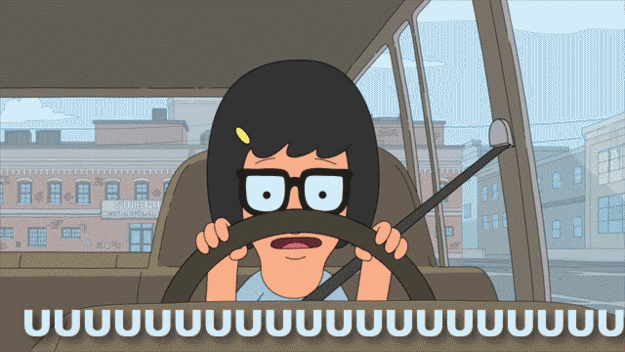 Take a shot when anyone mentions a badly-planned scheme.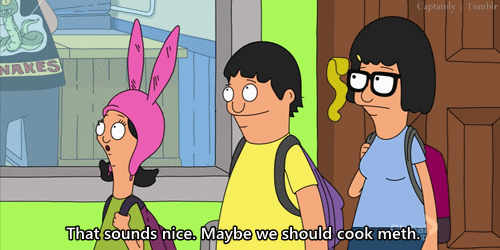 6. Pick-Up Lines
Jimmy Jr. probably won't be at your party, but you still might want to touch some other very special butts.  If that's the case, then check out these Bob's Burgers Pick-Up Lines, and you will be riding a magical unicorn into the rainbow of buttastic bliss in no time!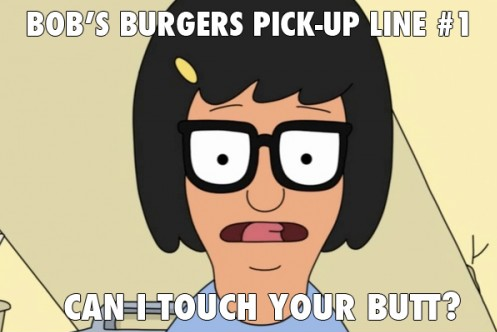 7. Costumes
Parties are always more fun with themed costumes.  Go ahead, get crazy.  Ask everyone to come as their favorite horse!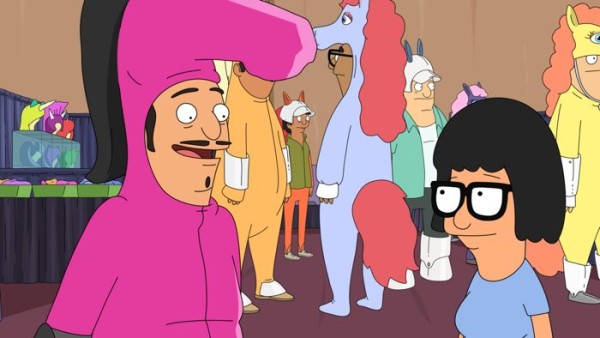 8. Nudecathalon
This might make your guests feel a touch uncomfortable, so I suggest you save this for the end of the party, after a few rounds of the drinking game.  A nudecathalon is where you perform feats of strength, butt-naked.
You know, things like naked tug of war: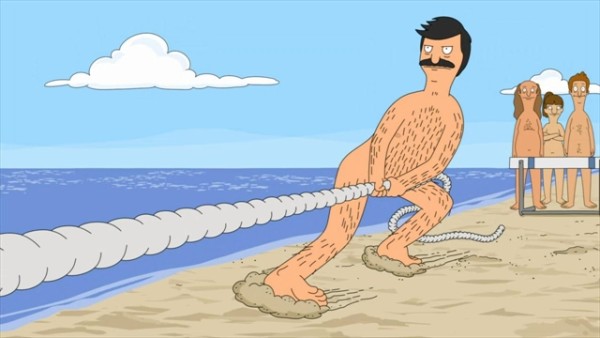 Nude wheelbarrow…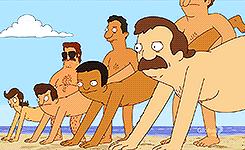 Naked Greco-Roman wrestling…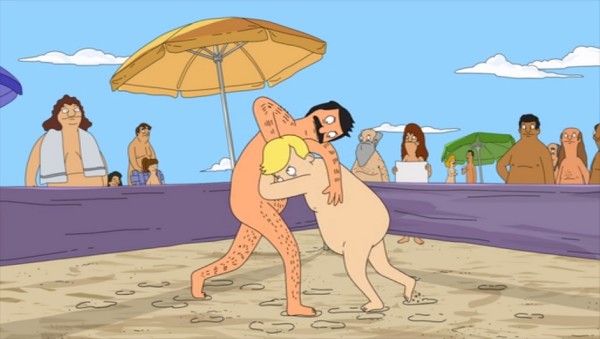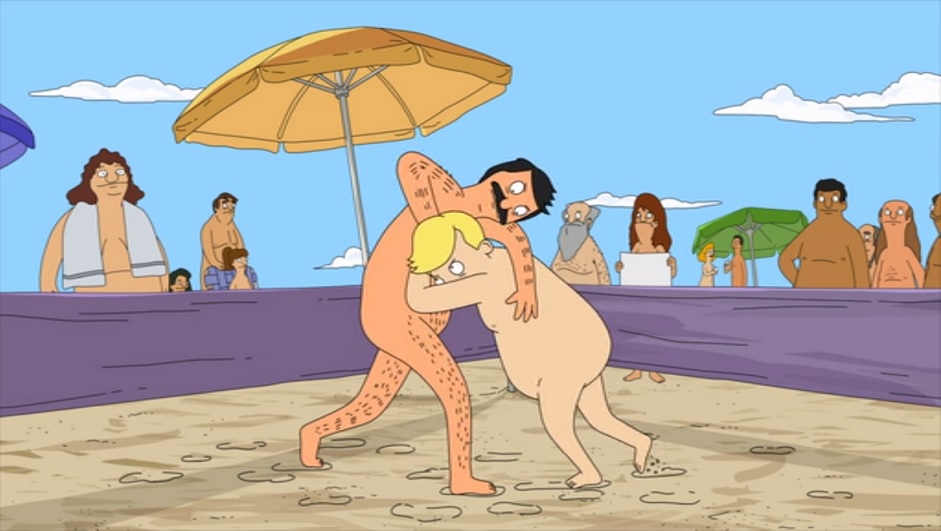 …Ew.
There you have it.  A complete Bob's Burgers party in eight easy-to-follow steps.
***
AROUND THE INTERWEBS