Geeks are an interesting breed, as they are not necessarily drawn in by stereotypical assets (including, but not limited to, buff arm muscles, perfectly fitted button-ups, fancy dinners, George Clooney, and lots of money). A member of this unique female species is not to be treated like your average hot chick, and you must take precautionary steps to lure her in. Don't worry overgrown Frathead, I've created the following Dummy Guide just for you.
MOVIE NIGHT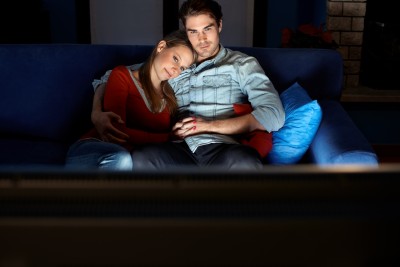 The next time you notice that cute Geekster who's always Facebook posting about the next Peter Jackson movie (that won't be out for another eight years so you're not really sure what all the hype is about), invite her over for a movie. Anything other than a fantasy-based flick is unacceptable. Geeks love fantasy (probably because there's often a lack of gravity, which allows people to fly at great speeds). Try picking a film that has the word "labyrinth" in the title — something like Pan's Labyrinth or THE Labyrinth. If those are unavailable for illegal download, or you refuse to watch anything with subtitles, any movie that involves teleporting will do. Even the mere discussion of teleportation is the equivalent of hardcore foreplay for a geek.
*Whatever you do, DO NOT reference geeks from pop culture hits (like Rachel Leigh Cook in She's All That). This will immediately isolate and confine your Geek, making her feel typical and misunderstood — the same way she felt in her 8th grade gym class thanks to that stupid bitch Katie Larson. Besides, why is everyone chugging so much hatorade on ponytails?
ROMANTIC GESTURES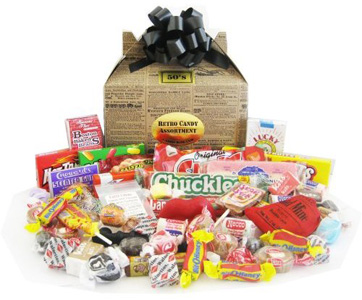 Avoid romantic clichés like chocolate. Geeks are drawn in by specificity. Depending on your sexy Spiderman-lover's food allergies, you'll probably be safe going with something that was popular in the '90s like Dippin Dots, Pop Rocks, or Space Ice Cream! And instead of sending her a bouquet of flowers (which will die in four days, and are also kind of a pain in the ass to maintain because you have to change the water so your vase doesn't get all gross and moldy, and then you just throw them in the trash anyway), surprise your nerd-bird with a cute and cuddly Muppet! (Geeks LOVE Muppets!) Plus, they're not disposable, so even if your date goes totally sour patch tongue, you'll have left a permanent impression, kind of like your roommate's butt imprints on your living room sofa.
THE BEDROOM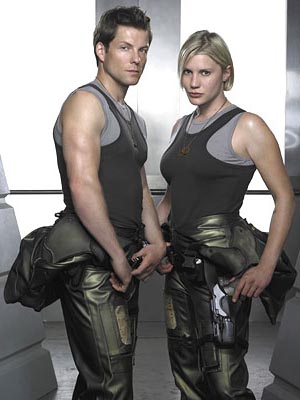 While dimly lit candles and five bottles of champagne may work on your average Gina, those overused moves are useless when it comes to your Geek girl (who's probably more passionate about Battlestar Galactica than you are about getting your d**k sucked). When you and your Geek are ready to take it to the next level, try creating an interactive theme night that includes challenges and prizes. For example, after a night of virtual cosplay, lead your lady to the bedroom by navigating your way through a sheet fort — the winner gets to frak the loser all night long. See? Everybody wins.

*If you don't know what "frak" means, use your imagination.
****
AROUND THE INTERWEBS