When Tina Fey appeared on Jay Leno to promote Mean Girls, she wore a beautiful dress. She looked so beautiful in fact, that I became sick to my stomach and left the room. I had a condition called I'm-obsessed-with-Tina-Fey-and-I'll-never-be-her-itis. It could not be cured with antibiotics. It was a superbug.
My crush on Tina Fey started the way yours did: a healthy admiration.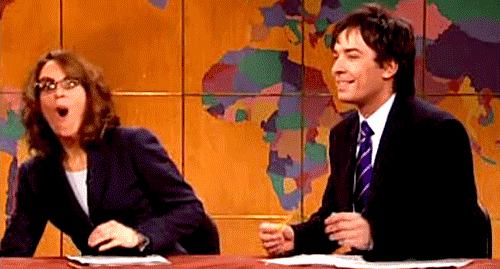 It got weird quickly though. I did Pilates in the basement watching old SNLs on Comedy Central in the afternoon, tolerating Victoria Jackson, spellbound by Dana Carvey. Then, on actual Saturday nights, hallowed be their name, I sat on the floor, too nervous to sit on the couch, cheering for Tina. Breathing with Tina. Inhaling M and Ms and laughing like a maniac at all her Weekend Update jokes. I was always alone for these late high school rituals. In retrospect, perhaps Iwas weird?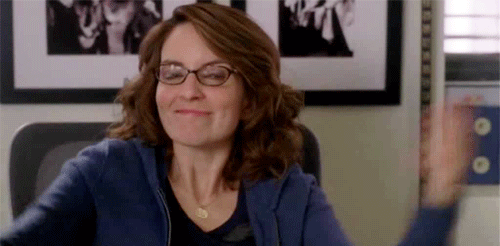 I managed to compartmentalize my Tina Fey obsession throughout high school, partly because she wasn't very famous yet. But when I began college, with all the familiarity of my structured high school life gone and reinvented—I reverted to what I knew: Tina Fey. At this point she was on the cover of an increasing number of magazines, so it was as if the whole world became an enabler.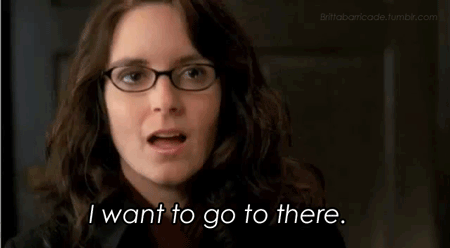 "Here, 18-year-old Emma," the universe said. "Welcome to New York. Ya scared? Have this Tina Fey poster. Clip this article. It's not addictive. It just feels good."
My parents at this time were filling bucket loads of VHSs with Saturday Night Live episodes so that, if I went out on a Saturday night, I could watch what I missed later when I came home to Connecticut. Going out on Saturday nights was an act of willpower and radical change, but I did it.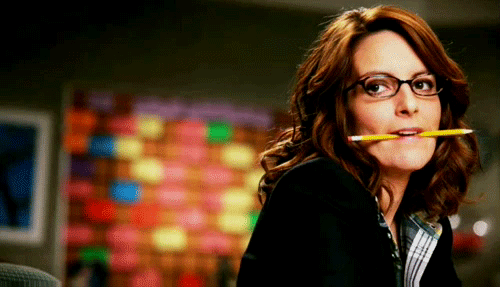 I knew I'd lost touch with reality when I came home to my dorm and my sweet roommate opened the door with a hug and shouted, "You did it!"
"What?"
"Mean Girls was the highest grossing movie at the box office this weekend!!"
That's when I realized that I had to get a life and that life could not be the one already taken by Tina Fey. I became vaguely repulsed by her perfection, while maintaining a deep admiration.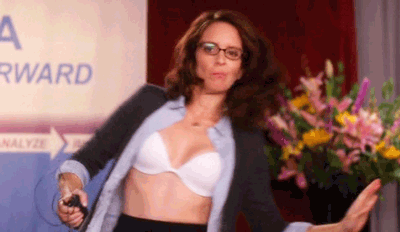 At one point I wrote to her asking that she promote gay rights and denounce George W. Bush on Weekend Update. I guess I thought she was a dignitary of some sort, a politician in jeans and a blazer. A heroine for my personal causes.
There have been so many great women in comedy to idolize, both before Tina and since. However, in order to write my own comedy, I've had to take a deep breath, chill out my fangirl nature, and remember that the incredible comedic juggernaut celebrity is right here inside me and not on a poster or a newsstand. It's scary and thrilling to look up to yourself.
So go! Write that weird SCUBA-diving-baby sketch you've been sitting on! Tina Fey's not gonna write it.
♦♦♦
Love Tina? Check out Meme Alert: Tina Fey!
AROUND THE INTERWEBS