Gather your swim trunks and floaties and catch a ferry ride to this year's festival May 6-8. Comediva is one of the official sponsors of the New Media Market(s) and our very own Erika Cervantes, Comediva President/Founder, will be speaking on the Social Media Panel Sunday, May 8, at 11 a.m. We know what you're thinking, "But comedivas, Sunday's Mother's Day!" We know, but we think your mother would rather see you pursue your dreams, have a successful web series and become a gazzillionaire, so she can kick your butt out, finally have the house to herself and get a good Mother's Day present for a change. Like a brand-new yacht for frequent trips to Catalina island! We swear, just ask her.

If that's not enough, folks in attendance at this year's Social Media Panel will be entered into a drawing to win the opportunity to have their web series featured on Comediva.com's home page. That's right, web series creators, you will have the opportunity to have an episode of your web series featured on Comediva.com and have the social media promotional power of some fierce Comediva ladies at your disposal for the day. Having that island cocktail is sounding real good isn't it?

HOW TO ENTER:
-Attend the Santa Catalina Film Festival New Media Market(s). Buy your pass here. Don't have the mula to spend on a pass? Don't fret, Comediva will be giving away free passes to the New Media Market to some lucky Twitter and Facebook followers! And 1-2 very special folks will receive a pass to the entire festival, so keep an eye out!

-While attending the Social Media Panel fill out a Comediva postcard with your information (name, address, email, Twitter handle and/or Facebook profile). Hand it back to Comediva representatives in attendance or mail it in to our offices. (Company address will be given at the event.)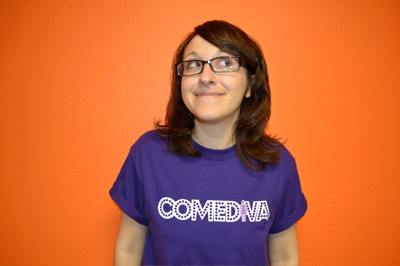 -Your postcard will be entered in a drawing. Winners will be announced via Twitter and Facebook. So make sure to follow us at @comediva and on our
F
acebook page.

PRIZES:

-Grand prize winner will have an episode of his/her web series featured on Comediva.com's home page for one day. The series will be promoted across Comediva's extensive social media network.

-Three runner-ups will receive some snazzy Comediva swag.
Sound good? Sweet. Pack your bags because you're going to have a rad weekend on an island. Summer and social media power have converged into an explosion of awesomeness!
****
AROUND THE INTERWEBS