By Gary Goldman



T

he only common thread between Sara Schaefer's myriad projects might very well be that they all happen to be hilarious. Since she first set foot in New York more than ten years ago, the eclectic Virginia native has done it all: starting the podcast You Had To Be There, doing stand-up, creating a Tumblr phenomenon (Faces of the Last Season of Oprah, anyone?), filming viral videos, and writing for Late Night With Jimmy Fallon and Who Wants to be a Millionaire. She also used to work as a financial analyst, speaks twenty-two languages, invented Cirque du Soleil, and happens to be the President of a small island in the Pacific (all right, those are lies — except for the financial analyst part). Now that she just finished a pilot for MTV, it only made sense to include Sara as one of the comedians who will definitely make a splash in 2012. And that is our final answer.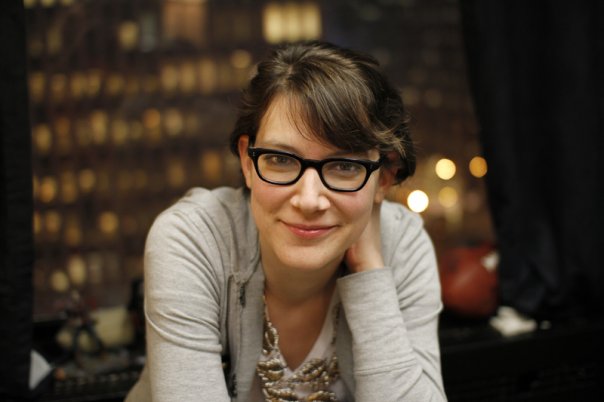 Where are you right now?
I'm all over the place! I've been on the road for a few weeks and doing shows in different cities. It's been great.
I mostly wanted to do this interview to talk about your career as a financial analyst in an NYC law firm.
[laughs]
But seriously, though! You were there from 2001 to 2006 before devoting yourself fully to comedy. What was that like?
I came to New York wanting to be a comedian and ended up getting this job at a law firm through a reference. I started working there the same week Enron collapsed, and the firm's job was to sue big companies on behalf of shareholders. Before I knew it, I was calculating damages for these big cases. I have no idea why I was good at that, but I could do it. At that time, I was trying to make ends meet while starting this comedy thing. Looking back, even though I realize that this huge day job really slowed me down, it made me good at business.
Congratulations on choosing to pursue a stand-up career full-time. You often hear about how hard it is to be on that stage…
It's super challenging to do stand-up. Just you at a microphone. And every night is different: sometimes you'll feel like a million bucks and other times you'll feel awful. If I'm getting too many laughs, I think I must be a fraud. If I'm not getting enough laughs, then the material isn't good enough.
Where do you draw your inspiration?
I think my sense of humor comes from my upbringing: being part of a big family with a lot of personalities. You had to get attention in some way! Same goes with school: I was never the popular girl and rode in the middle…
Hey, the middle is a pretty great place to be in high school!
You're right, but I was able to deflect teasing and get positive attention by being funny. Self-deprecation is huge for me, because if I say it first then no one else can.
Read more about Sara!
AROUND THE INTERWEBS