Welcome to our weekly Giggle Goddess question and answer session with a comediva out in the world spreading giggles like wildfire. This week, we talk to the star of "Zombie X-Factor," the inimitible Shirley Wench herself, actress and comedienne Karen Schantz!
This Q & A will take you deep within the depths of her soul … sorta.
When we asked Karen about her social media links, she said:
I don't know what Tumblr is, and I don't use Twitter … but you can find me on Facebook with my name. Karen Schantz. You can friend my mom, Donna, too!
And my imdb page is: http://www.imdb.me/karenschantz
****
What's your favorite cupcake flavor?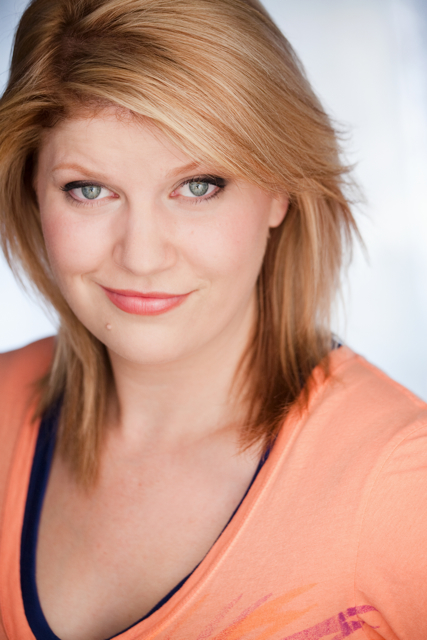 Carrot cake with cream cheese frosting.

What or whom inspired you to pursue a career in comedy?
I knew I wanted to be famous after watching "Kids Incorporated."
If Chuck Norris were to corner you in an alley and challenge you to a duel, what would be your weapon of choice?
A shiv I whittled out of an old Fudgsicle stick.
What are some challenges you've faced since going down the comedy track? What are some things that have made all of those obstacles worth overcoming?
I'd say my biggest obstacle has been poverty and repaying Sallie Mae. It's hard to be funny when you can't afford your rent. But, when you make your loan officer laugh so hard that they agree to give you yet another forbearance, you know you've got a gift that can't be denied.
What's the funniest thing you've ever heard/seen?
I just saw "The Room," which was pretty hysterically bad. And watching "7th Heaven" on DVD always gives me a good chuckle … oh, Stephen Collins. Your hamminess gets me every time! There's also a HI-larious web series called "The Divas" on comediva.com that I have a penchant for. 😉

Which comedienne, dead or alive, would you love to work with/meet?
I'm pretty sure Chelsea Handler and I should do a Blonde Bombshell Comedy Tour together. I'd also love to work with my doppelganger, Kristen Johnston, from "3rd Rock from the Sun," on a series … mother/daughter spy team with ensuing hijinks, anyone?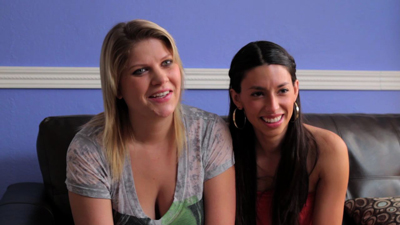 Karen as The Divas' Shirley Wench, with her partner-in-crime, Frida Killho (Jade Catta-Preta)In what ways do you think you've improved or evolved since your first comedy venture?
It's been a long road, but I think I've finally accepted that the kind of comedy I do best isn't usually nice, family-friendly stuff. It's sexy, it's rough and it's uncensored. Constantly being cast as a drunken floozy may not be exactly what I set out for after those first fateful "Kids Incorporated" episodes, but hey — if the shoe fits! I just consider it a niche market. And Jennifer Love Hewitt played a hooker in that movie, "The Client List," so maybe I wasn't that far off, after all.


What long-term/short-term goals do you have for your career?
Ideally, I'd like to work consistently in sitcoms and Christopher Guest/Judd Apatow-esque films. It'd be wonderful to book regularly as a stand-up and possibly tour either as a comedienne, or with a show. But mostly, I just want to support myself and my shoe-shopping habit without having to make 45 mojitos a night. I also truly love dramatic work, and any time I get the chance to work on a good, serious role, I jump on it.
Which character are you most like from "The Divas"?
Well, I know I play Shirley Wench … but I'm probably closer to Katharine in real life. She and her boobs make it happen, just like me! A push-up bra and a smile are my two greatest assets.
Do you have a specific audience to whom you play/would like to play? Describe that audience, and why/how you're playing to them.
Anybody who needs a laugh. I figure, if I can make someone forget about their ailing kitten or swollen toe or bankruptcy for just three minutes and give them an escape with a chuckle, I've done a service for their sanity.

When you're not out writing/performing comedy, you are… ?