Welcome to our weekly Giggle Goddess question and answer session with a comedienne who's making waves on TV as the hostess of TBS's
Dinner and a Movie
, in sketch comedy as a co-founder and producer of SF Sketchfest, and on the internet as the podcaster behind Nerdist.com's
The JV Club
:

yep, it's none other than the great Janet Varney!
This Q & A will take you deep within the depths of her soul … sorta.
Connect with Janet on: Twitter, Facebook, The Webs.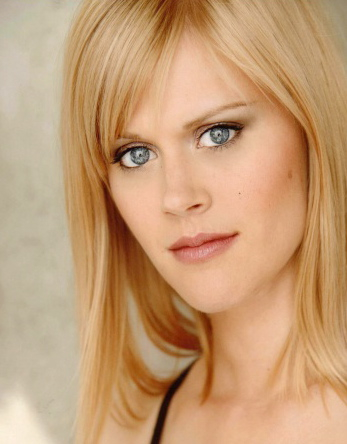 What's your favorite cupcake flavor?

Yes! Let's get the most important question answered first. Having said that, I have no favorite, as I am an equal opportunity-eater.
Who or what inspired you to pursue a career in comedy?

My dad, Teri Garr, Madeline Kahn, Steve Martin, Albert Brooks, and the guys in my old sketch troupe, Totally False People.
If Chuck Norris were to corner you in an alley and challenge you to a duel, what would be your weapon of choice?
My ear-splitting peals of laughter at the sheer delight that somehow I have found myself cornered in an alley by Chuck Norris.
What are some challenges you've faced since going down the comedy track and what, in your experience, has made those obstacles worth overcoming?

I hope this isn't too eye-roll-inducing an answer, but it kind of sucks when you get hired for a job that you think is for your comedy chops, but they still want to put you in a cellulite-featuring mini-skirt and pushup bra. For me, that's super stressful and can make the comedy part less fun. But, it sure is great to work! I have just officially looked the gift horse in the mouth with this answer.
What's the funniest thing you've ever heard/seen?

My friend Chris Hardwick's impression of Carl Lewis singing the National Anthem. I've never seen the real video because I know it won't be as funny as his impression.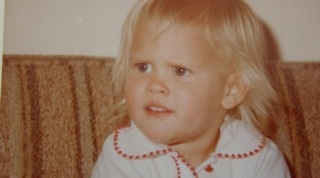 Varney, showing signs of early sassiness.


Which comedienne, dead or alive, would you love to work with/meet?

Emma Thompson.

In what ways do you think you've improved or evolved since your first comedy venture?

Hopefully I'm a better writer. I was terrified of writing and stymied myself for years.

What long-term/short-term goals do you have for your career?

-I hope my podcast, the jv club, helps people feel less alone in their most awkward moments.
-To produce SF Sketchfest, the comedy festival I founded with my two amazing partners, David Owen and Cole Stratton, until the day I die.
-To not die soon.

Do you have a specific audience to whom you play/would like to play? Describe that audience, and why/how you're playing to them.
I guess this kind of goes back to my podcast. The audience of younger women who are trying to find their voice in the world… I would love to have even a tiny impact in helping them feel supported.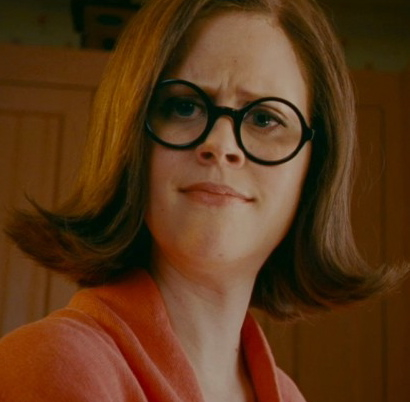 When you're not writing/performing comedy, you're…

Riding my bike in the hills of Griffith Park; constantly amazed by the brilliance and kindness of my friends; Googling myself. That last one is a joke.

What's the difference between appealing to women and appealing to men?
Ideally there isn't much difference. In the case of the podcast, I'm speaking about what I know/experienced growing up as a girl… but otherwise hopefully comedy doesn't have to be gender-specific.
What's your favorite comedy movie or T.V. show of all time?

Come on. You know that's impossible. But in some ways I would say The Muppet Show, because I think it was another huge influence on me.
The title of your autobiography?

Nobody is Going To Buy This.
****
Janet Varney is the co-founder, creative director and producer of SF Sketchfest, the San Francisco Comedy Festival and is also the co-founder of the San Francisco sketch group Totally False People. She performed with the Los Angeles and San Francisco-based group Sequel 4000. In March 2012, she launched a podcast entitled The JV Club, hosted on Nerdist.com.

And be sure to check out an episode of Janet's podcast here: The JV Club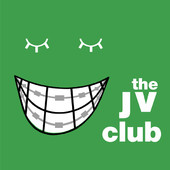 AROUND THE INTERWEBS