W
elcome to our weekly Giggle Goddess question and answer session! This week we sat down with stand-up comedian, writer, and creator of wonderful and varied sundries Jamie Lee. You'll recognize her from
Last Comic Standing
as well as
StandUp in Stilettos
, an all female comedy show on TV Guide! Jamie will also be in Diablo Cody's new movie. You'll want to keep an eye on this funnygirl for sure!
Connect with Jamie on Twitter! Find her on YouTube! And on the interwebs!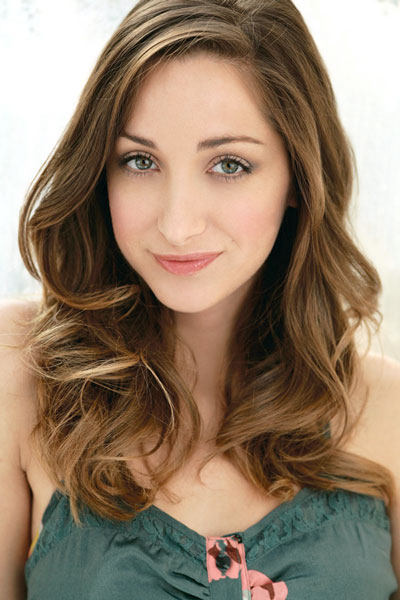 What's your favorite cupcake flavor?
The vanilla kind from Magnolia Bakery. The icing has to be, what?, 98% butter? You might as well hold a stick of land o' lakes like a turkey leg and chomp on that. But then you'd look insane. That's why you have to go to Magnolia. It's the dainty way to satisfy the Paula Dean in you.
What or whom inspired you to pursue a career in comedy?
My parents were in the music business and my grandmothers on both sides of my family were painters, so my parents always encouraged me to make art. I loved sculpting, drawing and writing stories. I wrote a lot. I thought books with chapters were so "mature," so I'd write, like, two sentences and call it a chapter. One of my "books" had 25 chapters and it was only 6 pages long.
If Chuck Norris were to corner you in an alley and challenge you to a duel, what would be your weapon of choice?
I'd throw my iced coffee in his face. I pretty much always have one in my hand. I'm armed and dangerous, people.
What are some challenges you've faced since going down the comedy track and what, in your experience, has made those obstacles worth overcoming?
I think I'm not good enough a lot of the time, so the biggest challenge I face is myself. It can be tough to silence those mean little self-doubt voices in your head, but you have to in order to be creatively productive. Reading books like If You Believe It You'll See It by Wayne Dyer can help with positive thinking — as embarrassing as they are to read in public. You have to tell yourself you're the shit even when it feels like a huge lie, otherwise you won't get any work done and/or you'll have a bad set on stage. Audiences can smell fear, but they can't resist confidence.
What's the funniest thing you've ever heard/seen?
One time I saw Rory Scovel perform at Housingworks Bookstore in Soho, but it wasn't your typical rehearsed stand-up. He was just improvising — riffing on some book he found on the shelf about Christopher Columbus. It absolutely killed me. I'm still dead. #ghostinterview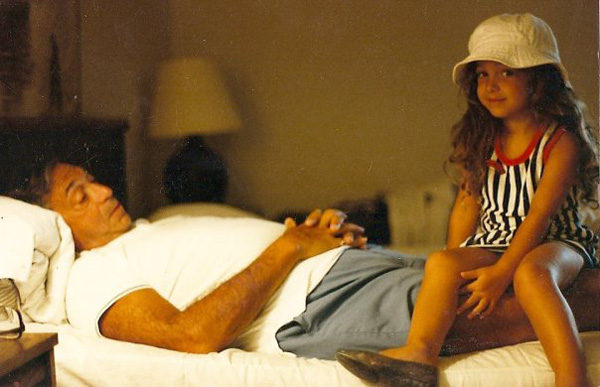 Jamie Lee, as a child, preparing to stir up some trouble!


Which comedienne, dead or alive, would you love to work with/meet?
I think Miss Piggy is hysterical. She's the perfect mix of adorable, girly and bitchy. She's kind of a j.a.p. Ha! She's Jewish AND she's a pig? A lot of jews don't eat pork. Maybe that's why! They respect Miss Piggy too much! Anyway, I'd love to pick Frank Oz's brain. He created that gorgeous maniac. I'd also call up Roseanne and see if she'd like to join Frank and I.
You've appeared on VH1's Greatest Songs of the 00s. So, what is your favorite song from the 00s?
Runaway by Kanye.
Where did the inspiration for "Kid Farm" come from?
From being obsessed with 19 Kids and Counting on TLC. The Duggars' are all about having a perfect image, but I can tell they have a very repressed dark side. It's intriguing to watch them attempt to mask that. C'mon, guys. Nobody's THAT sweet and innocent. Human beings are twisted! It's part of our nature.
Can you talk a little bit about your role in the upcoming Diablo Cody project?
We filmed in Las Vegas, which was a blast. I saw the white tigers and dolphins at the Mandarin during the day and shot a super fun scene with the lead, Julianne Hough, at night. Diablo Cody is a crazy talented writer and this is also her directorial debut so it's pretty surreal to be included in something she has so much control over. She has such a natural love and understanding of comedy. What a gem she was to include me in her movie. I feel so lucky.
When you're not writing/performing comedy, you're…
Making my boyfriend watch some depressing documentary I discovered. I also enjoy just hanging out with my family or his family, or going for long walks around the city. In fact, the long walks often lead to writing. I'll leave my phone at home and just stroll with a notebook, occasionally leaning on a mailbox or something to jot down ideas. I don't know how to relax. I always need to be doing something or else I feel lazy.
How has your experience on the new, all-female stand-up show on TV Guide, StandUp in Stilettos varied from other performances?
The first time I did stand up on TV it was Last Comic Standing and I was incredibly nervous because I kept thinking, "This is a competition! Elimination is looming!" I was so much more relaxed doing this show. Everybody from the crew was super supportive, and afterwards Kate Flannery told me she really liked my set. That meant a lot coming from her.
Your post-it note art is pretty nifty. How'd you get into that?
Thanks! When there was downtime at my old day job, I would mess with post-it notes and any office supplies I found lying around. White-out, sharpies, highlighters, those red oil pencils that you have to peel. Never understood those. Anyway, it was my way of injecting a little creativity into an otherwise corporate experience. That, and workshopping jokes with other comedians on g-chat… I was an awful employee! Haha! Ha! Ha…
The title of your autobiography?
The Lil' Jewish American Princess from Texas that Could! or I Always Forget My Phone Charger.
****
And now an excerpt from that biography:
Named one of the "Top Five Comedians Who Should Be Movie Stars" by Nerve.com and one of the "Top 18 Women You Should Be Following On Twitter" by Huffington Post, Jamie Lee is an unstoppable force in the funny biz.
Lee was a semi-finalist on NBC's Last Comic Standing, co-hosted the first annual Critics Choice Awards for Vh1.com and continues to appear on Vh1 talking head shows such as Undateable and Greatest Songs of the 00s.
Her writing has been published in Life & Style Magazine and Marie Claire, and she just finished writing for Rob Dyrdek's MTV series Ridiculousness. In addition, Lee maintains a hilarious blog called http://old-kids.com.
Lee's acting experience ranges from national commercials to video shorts for CollegeHumor.com. "Kid Farm," a parody of TLC's 19 Kids and Counting that Lee created with Front Page Films, was featured on HuffingtonPost.com, ComedyCentral.com and BestWeekEver.tv — not to mention tweeted with praise by acclaimed screen
writer Diablo Cody. It is now an original series on Comedy Central's Atom.com.
AROUND THE INTERWEBS