Star of the upcoming raunch comedy, For a Good Time, Call, Ari Graynor is no stranger to bringing the major laughs to the big screen. You probably know her from Nick and Norah's Infinite Playlist — yep, she was the Sandwich Scene-Stealer — or from other kick-ass shows and movies like Fringe, Veronica Mars, and Whip It. So all in all, it's safe to say this young and talented funny lady is one to keep an eye on. Connect with her on twitter!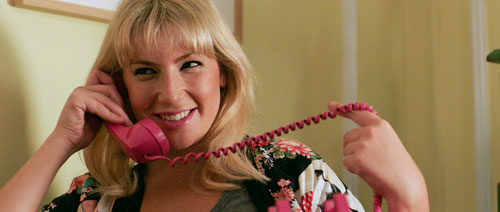 What's your favorite cupcake flavor?
I am equal opportunist when it comes to cupcakes.
What or whom inspired you to pursue a career in comedy?
I didn't mean to do comedy. I'm actually extremely serious.
If Chuck Norris were to corner you in an alley and challenge you to a duel, what would be your weapon of choice?
Emotional truth

What are some challenges you've faced since going down the comedy track and what, in your experience, has made those obstacles worth overcoming?
Some people think women can't be funny. I tell them to F off, and then do something really funny.
Which comedienne, dead or alive, would you love to work with/meet?
Bette – because we're practically twins. Marilyn – because she was so unexpectedly funny. And Kristen Wiig because she's one of my favorite people ever.
You seem to gravitate towards quirky, offbeat, women-centric projects (e.g. Veronica Mars, Nick and Norah's Infinite Playlist, etc.). How has that experience been?
I'm naturally quirky and offbeat. Sooo … pretty natural.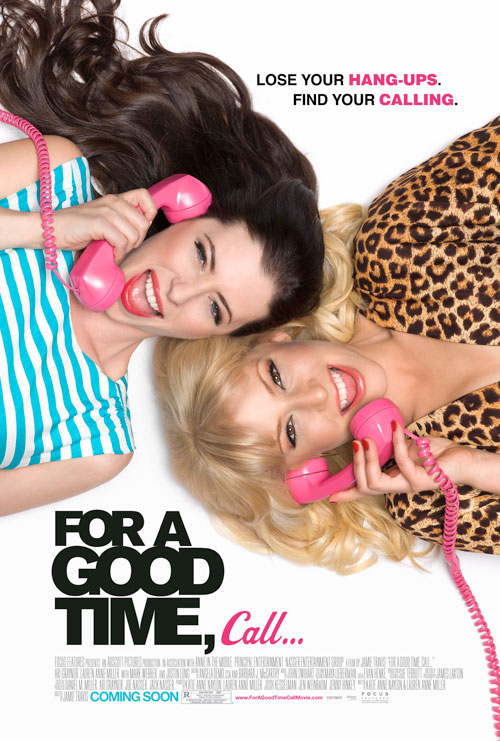 Soooo … phone sex! What was it like prepping for your role in For a Good Time, Call? Was there any research involved?
No. But only because we wanted the phone sex to feel funny, and not, you know, too phone sexy.
If you had a magical telephone, who (in the past or present) would you use it to call for sexytimes?
Young Paul Newman. But also Michael Fassbender could and should call me for a good time.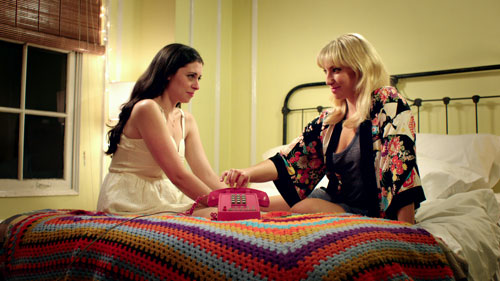 What's it like being in an all-out raunch comedy, by, for, and about women?
This is our little baby. We wanted to make something, selfishly, that felt like us and would be the kind of movie we'd want to watch. And now people like it — and it feels like magic.
When you're not writing/performing comedy, you're…
Lying in a fetal position hoping someone will give me another job. Just kidding. I have a very full life.
What would be the title of your autobiography?
"Breakfast was delicious. What're we doing for dinner?"
***For more info about Ari's new movie For a Good Time, Call check out Facebook, twitter, and YouTube!
AROUND THE INTERWEBS