Welcome to our weekly Giggle Goddess question and answer session with a comedienne who's making waves on TV and the stage as a lady who's been featured on The Wendy Williams Show, in Second City, iO, Bravo, LOGO, and more! Hello, hello, to Amy Phillips!

This Q & A will take you deep within the depths of her soul … sorta.
Connect with Amy on: Twitter, YouTube, FunnyOrDie, and her official website.
****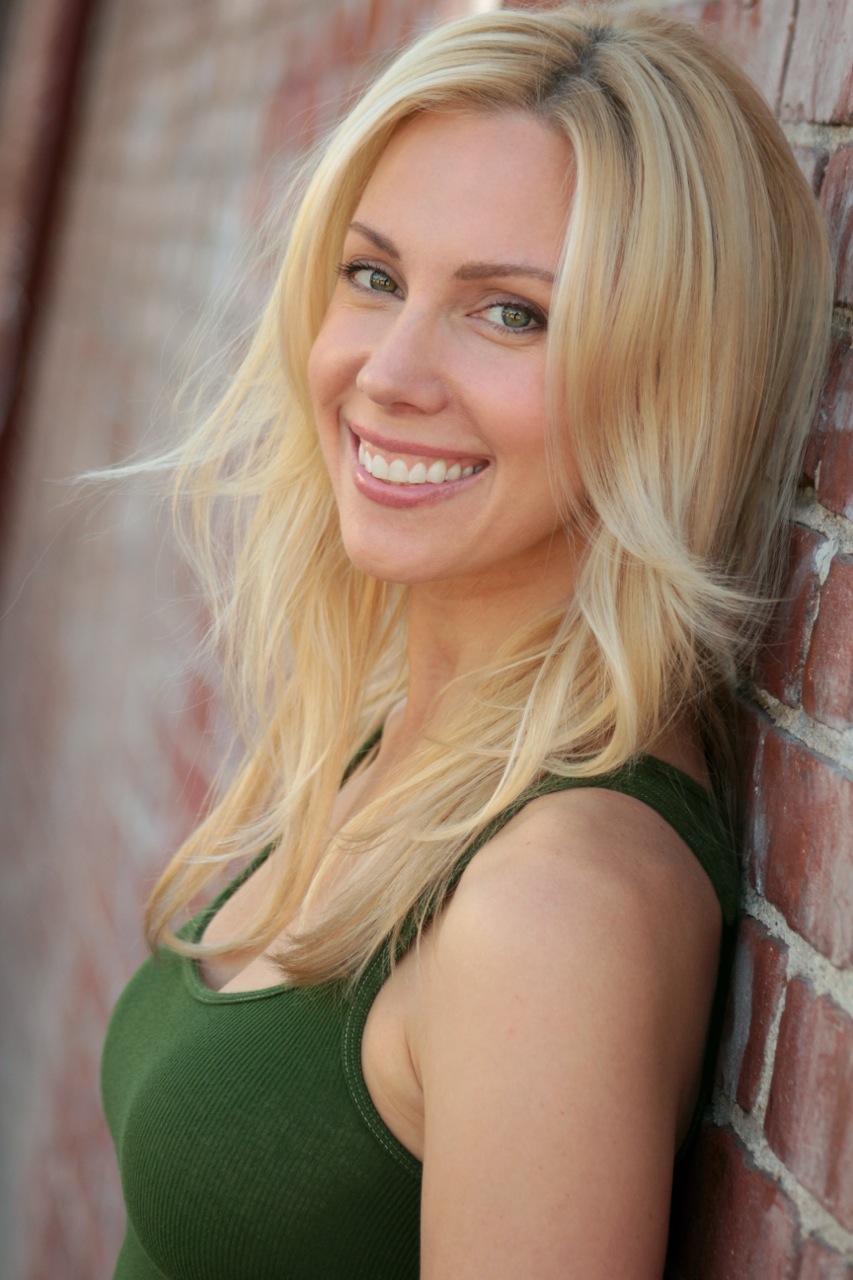 What's your favorite cupcake flavor?

Red Velvet.
Who or what inspired you to pursue a career in comedy?

I remember watching Whoopi Goldberg's one-woman Broadway show on TV. It was the first time I had ever seen a woman perform in that kind of capacity doing multiple characters. I was awe-struck. It made me want to be on stage. Later, I fell in love with SNL. Dana Carvey and Phil Hartman rocked my world.
If Chuck Norris were to corner you in an alley and challenge you to a duel, what would be your weapon of choice?

I would use my ability to do impressions. I'd do my Chuck Norris impression to Chuck Norris, thus tricking his Texas-Ranger mind into thinking he was fighting himself. As a result, he would be confused and disoriented. Then I'd take him down with a swift chop to the throat region.
What are some challenges you've faced since going down the comedy track and what, in your experience, has made those obstacles worth overcoming?

As comedians and actors, we all want to work and get paid to do what we love; but that's not an easy thing to accomplish. I think it's important to create your own work and do what you love to do instead of waiting for someone to bring it to you. I've found that it's much more fun and productive to DIY, be it videos, live performance, writing, etc. That way, even if you're starving physically, you won't be starving creatively.
What's the funniest thing you've ever heard/seen?

Hands down the comedy stylings of my Father. He has the ability to make me laugh the hardest by simply dancing like a Ballerina.
Which comedienne, dead or alive, would you love to work with/meet?

This is tough. But I think I'd have to say Ellen Degeneres. Not just because I do an impression of her and would love to be able to do that with her! I respect her ability to make the simplest things so hilarious. She is one of the smartest, sharpest comedians of all time. Also, I think female comedians have a tendency to go "blue" more often than men; and Ellen somehow never chooses to go there. I appreciate that because I think it's harder to do. She makes it look so easy! She's like the Olympic figure skater of comedy.
In what ways do you think you've improved or evolved since your first comedy venture?

Since a lot of my comedy focuses on doing celebrity impressions, there is always comedy fodder at my disposal. But I purposely try not to parody somebody in a negative way, so that is a challenge for me. I am trying to get better at finding a strong joke rather than a cruel joke.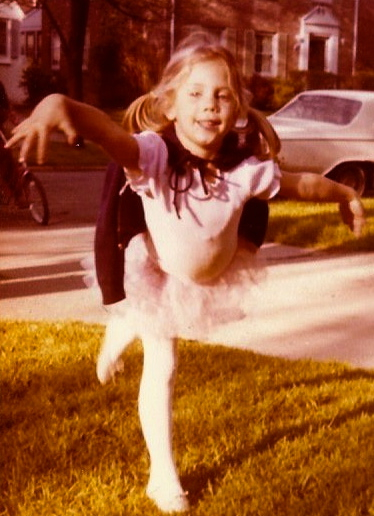 Early onset Awesome.
What long-term/short-term goals do you have for your career?
I would love to utilize my impressions and characters on a sketch show or through voiceover work on an animated show. Being on a sketch show has always been my dream but I was raised on sitcoms so I would be quite happy to be part of an awesome show. If I had one wish and a time machine, I would be on Arrested Development.
Which character do you most resemble from The Divas?
I LOVE the Divas! Hmmm, I think I'm most like Lucille Ballbuster because I can be quite naïve at times.
Do you have a specific audience to whom you play/would like to play? Describe that audience, and why/how you're playing to them.
It starts with my friends and family. I know a lot of really talented comedians, improvisers, actors, etc., that I respect tremendously. They set the bar soaring for what I consider good comedy. If I can make them laugh, I feel like I'm on the right track to take my material further. To name drop, Wendy Williams and Andy Cohen seem to enjoy videos. So I will keep trying to get their approval!
When you're not writing/performing comedy, you're…
I'm watching old movies, organizing my apartment, playing Words with Friends or practicing my puppetry. (For real, I own several puppets and I sometimes perform in an improvised puppet show.)
What's the difference between appealing to women and appealing to men?
Because of my penchant to parody female celebrities as well as lots of Bravo TV reality stars, it seems that "ladies love me, girls adore me, I mean even the ones who never saw me like the way I rhyme at a show…" Wait, sorry that's "It Takes Two" by Rob Base DJ E-Z Rock, oops. Anyway, point is, by default I appeal to women, and I love that because women are the best. As for dudes, they tend to like my impressions of Jennifer Aniston, Sarah Silverman and Michael Cera. Basically celebrities they want to "F". Sorry, Michael, but it's true.
What's your favorite comedy movie or T.V. show of all time?
There are so many but if I had to pick one, Saturday Night Live, of course.
The title of your autobiography?
The Real Housewife of Comedy
****
A Little More About Amy:
Originally from Grosse Pointe, Michigan, Amy began her comedy career on the radio doing impressions and characters for one of Detroit's popular radio stations. She attended The American Academy of Dramatic Arts in New York City and studied improv in both Detroit and Chicago. Upon her move to Los Angeles, Amy began to create her own comedy videos. Her videos of celebrity stylist Rachel Zoe and Real Housewife of New York City, Ramona Singer, have "gone viral" and have been featured on Bravo, E!, The Wendy Williams Show and many more. Amy was nominated for "Brink of Fame Comic" for Logo's "New Now Next Awards". Recently she has had the great opportunity to be numerous character guests on Scott Aukerman's podcast Comedy Bang Bang and can be seen in an upcoming promo video for Tenacious D's new album. Amy is an accomplished voice over actor, and you can hear her voice on lots of commercials. She is currently a member of the mainstage improv team Tatanka at iO West, and you can see her in a two-woman improv show Sweet and Salty at iO and The Second City Hollywood.
AROUND THE INTERWEBS