Giggle Goddess Amanda Troop first captured our hearts as the subtly creepy Google spokeswoman in G-Male, and now makes us laugh in her turn as none other than BAMF Girl Hermione Granger. A theatre-star at heart, Troop is becoming a force to be reckoned with, garnering roles on shows like FX's Wilfred and General Hospital.
Connect with Amanda on Twitter and her official page!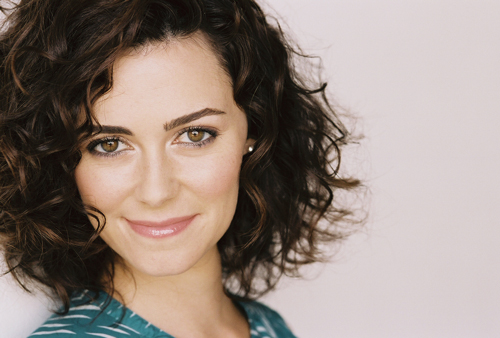 What's your favorite cupcake flavor?
Yellow cake with chocolate frosting, preferably from a store bought mix. I love everything from scratch except cupcakes for some reason.
What or whom inspired you to pursue a career in comedy?
People laughing at me. Er, I mean, laughing WITH me.
If Chuck Norris were to corner you in an alley and challenge you to a duel, what would be your weapon of choice?
A handful of feral hamsters and my invisibility cloak.
What are some challenges you've faced since going down the comedy track and what, in your experience, has made those obstacles worth overcoming?
Out of everything in my acting career, the comedy side has come the most easily. But getting to perform comedy, like anything else, takes time and commitment, and you have to earn your right to be on stage or on film. The expression goes that it takes 10 years to become an overnight success. I'd say that that's very true, though every time I get to work with new amazing people, that's a victory in and of itself.
What's the funniest thing you've ever heard/seen?
Come back to me on this one. When I'm 100. I should have a better idea by then.
Which comedienne, dead or alive, would you love to work with/meet?
Alive…. Christopher Guest. Dead… Lucille Ball and/or Danny Kay.
In what ways do you think you've improved or evolved since your first comedy venture?
I am a "cleaner" performer; my beats are more exact and less sloppy. I'm still oddly unfiltered and unselfconscious, which is very freeing. I don't worry about being "pretty" while I'm performing.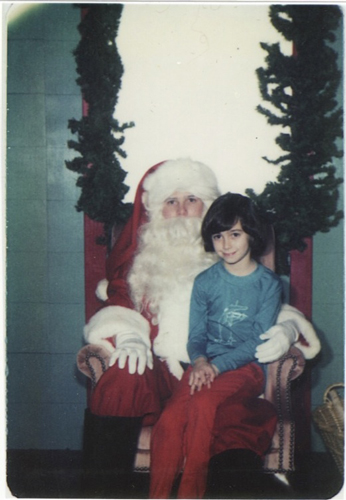 What long-term/short-term goals do you have for your career?
I'd like to be a regular on a single-camera comedy, like Modern Family or Pushing Daisies.
Do you have a specific audience to whom you play/would like to play? Describe that audience, and why/how you're playing to them.
It's my hope that my work speaks to anyone who wants to laugh. I feel that one thing actors do to help people live better lives is give them the outlet to escape and laugh, to relate, to let go.
What's your favorite part about playing Hermione in BAMF Girls Club?
The best part: I get to play Hermione Granger. It's pretty awesome since I'm a HUGE Harry Potter fan (books, not movies). It's fulfilling a dream. Plus, Hermione is an unconsciously funny character, and it's so enjoyable seeing her way out of her comfort zone and reacting in ways she might not in the Wizarding World.
When you're not writing/performing comedy, you're…
Reading; I'm in two book clubs. I have a vegetable garden. I like to go camping. I'm a pretty good cook. I like to have friends over and feed them food and get them drunk. They seem to like it, too.
What's the difference between appealing to women and appealing to men?
If it's done right, there's no difference at all. The funniest things are universally relatable. Huh? That's a cop out? Okay, okay. For women, um, jokes about periods. And for men…. jokes about women on their periods.
What's your favorite comedy movie or T.V. show of all time?
The Court Jester and The Princess Bride are tied for me.
The title of your autobiography?
Amanda Troop. Spelled T-R-O-O-P. Like Girl Scout 'Troop.' No, There's No U or E. Yep, It's Like the Word. Troop.
****
And an excerpt from that autobiography:
An Army brat who found her home in Los Angeles, Amanda was most recently on stage in What the Butler Saw at the Odyssey Theatre. She has performed at the Boston Court, Fountain, Walt Disney Concert Hall, The Hudson, Blank, Project 601 at the Mark Taper Annex, and she was a long time member and past president of Interact Theatre Company. Amanda is a current member of the award-winning comedy troupe, The Society. Film and TV credits include: Wilfred (recurring), BAMF Girls Club (web series, recurring), Well Traveled (pilot), General Hospital, G-Male, Jason's Big Problem, Disconnect, Angst, Score!, Burning Annie, Saving Sam, Dead Ronnie, Resilience, and An American Vampire in America. Amanda is a frequent face in commercials, and you might recognize her voice from radio, film, TV and video games.
AROUND THE INTERWEBS