W
elcome to our weekly Giggle Goddess question and answer session! This week we sat down with a Jaqueline of all trades: musician, comedienne, writer, performer… Alisha Gaddis does it all! You can [and should] check out her show on
Comedy Central Stage on the Hudson, July 10th
!
Connect with Alisha on Facebook!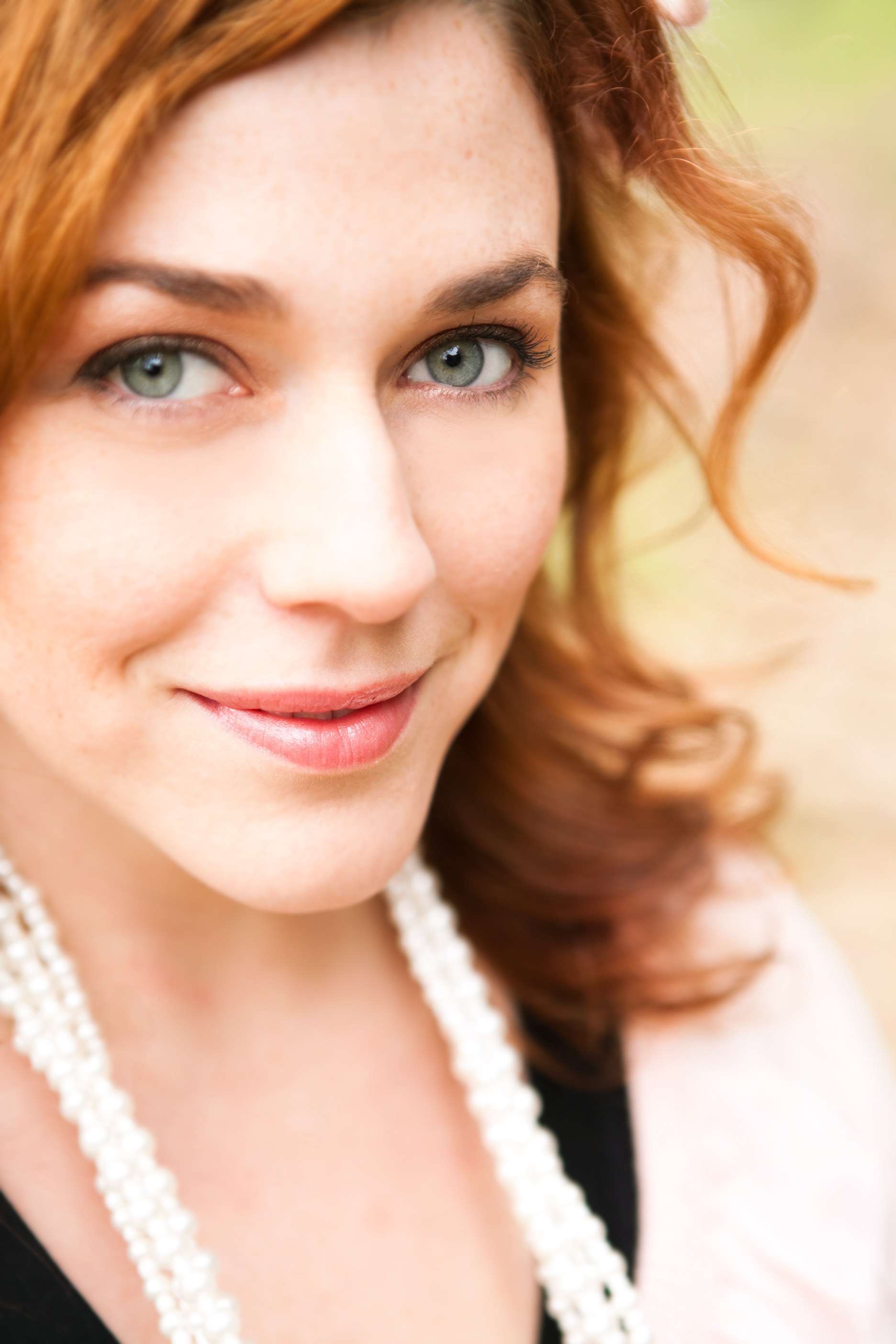 What's your favorite cupcake flavor?
I lick the icing off all cupcakes and toss the leftover, naked bun away. Except flavors including: strawberry, cherry, and raspberry. I am allergic to Red. The color and the flavor.
What or whom inspired you to pursue a career in comedy?
My papaw Dudley. He was a bluegrass singer and we would travel the summers in a trailer to the different festivals to see his band perform. People would get to the stage really early and set up lawn chairs in the front row- not to hear the music, but to listen to him tell jokes in between the numbers. He used to have stacks of dog-earred joke books lying around. It was fantastic.
If Chuck Norris were to corner you in an alley and challenge you to a duel, what would be your weapon of choice?
An army of gay men.
What are some challenges you've faced since going down the comedy track and what, in your experience, has made those obstacles worth overcoming?
I judge myself, and my funny, a lot. A lot a lot. Probably, almost too much. Yes, definitely too much. Sometimes, I get in panics that nothing I will ever say will ever be funny. Ever again. EVER. Then, I go on a sabbatical from funny. I wander and think and fill up the tank. After that begins to bore me, I go and hang out with my 'normal' friends (most of my friends are comics/ artists and are EXTREMELY hilarious. I am a good judge of talent!) When I hang out with my 'normal' friends- I usually make them laugh. A lot. A lot a lot. This reminds me of why I do what I do. I like making people laugh. I like the sound. I like the high. It makes it all worth it.
What's the funniest thing you've ever heard/seen?
I thought about this one quite a bit. I left it blank and kept coming back to it. I honestly have no idea. I laugh so much. It is my favorite. Deep belly laughs that make tears roll down your red face until you have to pee a little. This happens incredibly frequently. My friends are funny. My family is funny. My husband is the most funny, serious man I know. I watch a lot of comedy. I see so much AMAZING stuff. Truly. I pick it all! (Does this answer qualify me for a congeniality award at Miss America?)
Which comedienne, dead or alive, would you love to work with/meet?

Obviously, I cannot pick just one: Jane Tuner and Gina Riley ('Kath and Kim' the Australian version is my #1 favorite show). Lily Tomlin (untouchable). Gilda Radner (duh). Lenny Bruce (double duh). Catherine Tate (how amazing is her show?!) Chris Lilley (if you don't know 'Summer Heights High RUN to get it asap!). The list goes on and on and on….
In what ways do you think you've improved or evolved since your first comedy venture?
Have I?…..

What long-term/short-term goals do you have for your career?
Short term: Be immediately more fabulous.
Long term: Publish every single book I have written (and have yet to write). Have them be best sellers. Have my own sitcom. Hire all my uber-fabulous friends. Have it be a MASSIVE success. Create an empire of awesome. Win a Grammy, Emmy and perhaps an Academy Award. Be requested to star in random shows on Broadway. Open an empowerment camp for girls that incorporates comedy, self-motivation, and a dash of moxie to inspire. Have all my uber-fabulous friends be guest artists and speakers. Tour the world giving concerts, talks, shows, etc. Continual create. With all my uber-fabulous friends.
Do you have a specific audience to whom you play/would like to play? Describe that audience, and why/how you're playing to them.
I do not have a specific audience in which I want to play. I will perform anywhere, anytime. From a backyard to an arena holding 20,000 people (I have actually done this in a span of two days). I want to perform for ANY age, gender, religion, sex, sexual preference, nationality, etc, etc, etc. Anyone who will listen!
But you know….actually, it would be cool to perform on a ship of pirates. Real ones. Who were pillaging. I would write home about that.
When you're not writing/performing comedy, you're…
Performing with my husband in our family band! Randomly fabulous right?!! Our band, Lucky Diaz and the Family Jam Band, has been #1 on Sirius XM and named Best New Children's Band by USA Today and CBS. We have performed at the LACMA, Skirball, New York City's Knitting Factory, San Francisco's museums, the Getty, all through the Midwest, the Los Angeles Festival of Books Target Stage, and much, much more! This fall we are actually playing for the National Library of Congress in DC. The first family is rumored to come! (Hey Michelle what's up?!?!)
We make music for families that isn't annoying and doesn't talk down to kids. When we played Sunset Junction last year, there was a whole group of Silverlake 'hipsters' jamming out to our set. It took them three songs to realize we are a kids band. That's a great compliment.
Also, I co-run a card company with one of my best friends, Kate Ruppert. The Messenger Cards are actually stocked on several store's shelves in Los Angeles. They're cheeky, edgy, and hilarious. They are also handmade, hand printed on gorgeous artisan stock. I am pretty proud of them
I am also a working voiceover artist, a commercial actress, a writer (for several publications, as well as children's books) and run the website Say Something Funny…B*tch, which is in the midst of a huge, exciting re-branding. The website is run by women, for b*tches. Who happen to be fabulous.
As you can see, I wear a lot of hats. And love it!
What's the difference between appealing to women and appealing to men?
I am just trying to be appealing.
Can you tell us about your upcoming show?
Oh yes!! One of my dearest friends, Renee Gauthier, and I have a TREMENDOUS show on Tuesday! (Do you all know her? You should. You really should. She just finished these massive shows down in South Beach for Comedy Central. She is AMAZING!)
Our show is: Alisha and Renee: An Evening of Shock and Awe! July 10th 8pm at the Comedy Central Stage.
We are putting together our two one-woman shows back-to-back for a single night of pure hilarity. Realities and dreams ranging from dancing to pooping, from auditions to how-to parent.
I talk a lot about being a new stepmom. I just got married 6 weeks ago (can you believe that?!?) and am officially a parent, and officially an expert. I will be giving tips.
Renee will be dancing. Lots and lots of dancing.
It is going to be amazing! Oh — it is also free. So that's a bonus!
The title of your autobiography?
Ladytime: It's always lady o'clock.