Yeah, we're like Charlie Sheen, we collect goddesses, except we want to have our goddesses' babies.
Welcome to our weekly Giggle Goddess question and answer session with a comediva out in the world spreading giggles like wildfire.  This week, we present you with Xicana-Indígena lesbian multi-disciplinary artist Adelina Anthony.  This Q & A will take you deep within the depths of her soul… sorta.
Follow Adelina on Twitter @AdelinaAnthony.
***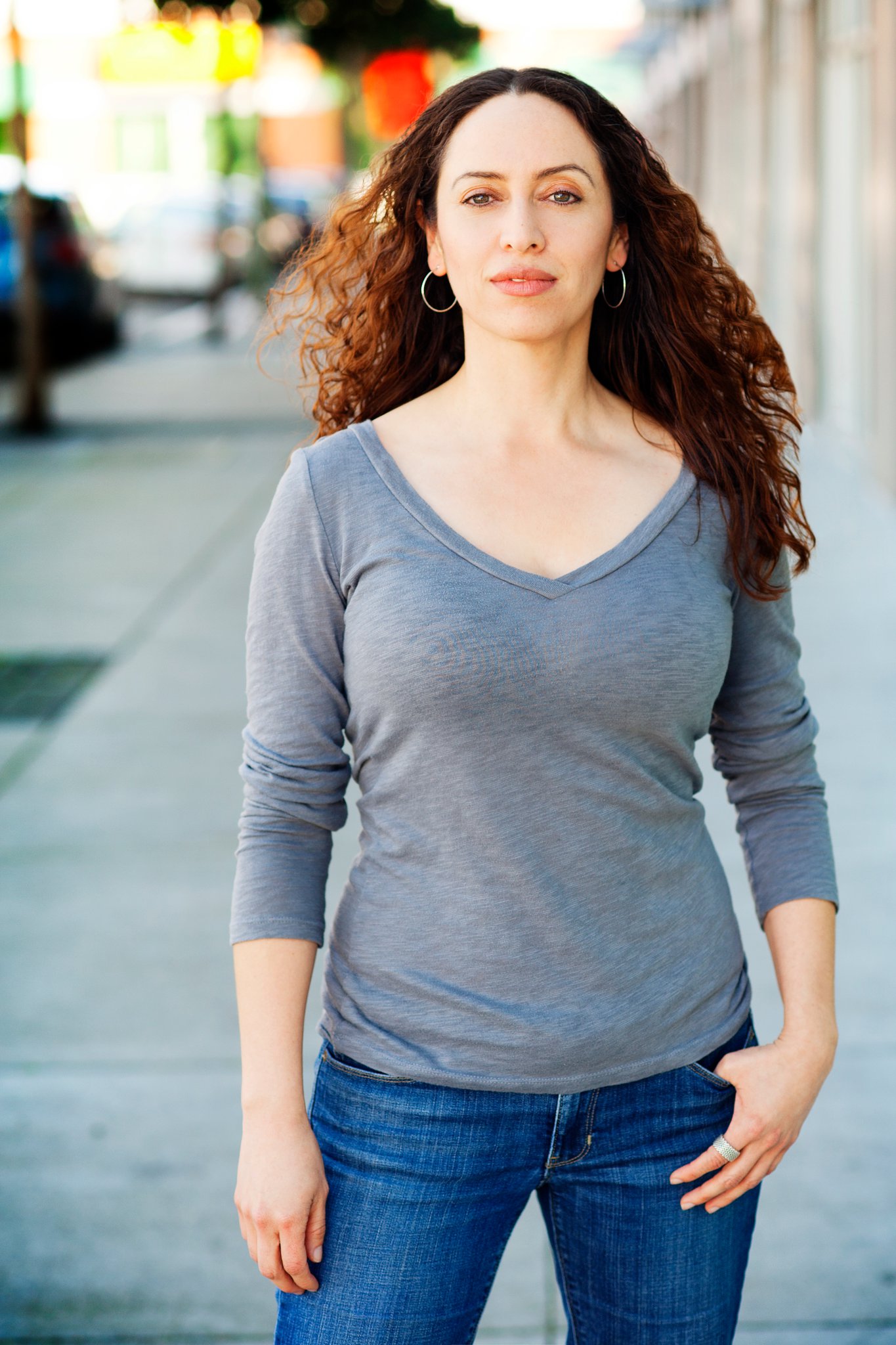 What's your favorite cupcake flavor?
Chocolate flavor with chocolate icing and chocolate sprinkles.  Did I say chocolate?
What or whom inspired you to pursue a career in comedy?
I was inspired early on by my television favorites: Lucille Ball, El Chapulín Colorado, Carol Burnett, and El Chavo y La Chilindrina.
What's the funniest thing you've ever heard/seen?
The day my mother re-enacted my brother and I almost getting attacked by Doberman pinschers.  You had to be there.  It's that Mexican humor, in hindsight, even traumatic events are hella funny.
If Chuck Norris were to corner you in an alley and challenge you to a duel, what would be your weapon of choice?
Well, the poor guy is completely deaf in one ear and shorter than me, so out of fairness, my weapon of choice would be my eyes.  And yes, I would cut him.
What are some challenges you've faced since going down the comedy track?
The biggest challenge is convincing people you're not always "on."  If people know you're a comic they inevitably demand, "Tell me a joke."  Look, I'll tell you a joke on the spot the day I start demanding pap smears from doctors I've just met.
What are some things that have made all of those obstacles worth overcoming?
When audience members have told me the material stayed with them days, sometimes weeks later.  It means the deeper social critique I'm inserting in my comedy has some resonance.
Which comedienne, dead or alive, would you love to work with/meet?
Whoopi Goldberg, hands down.  Her earlier theatre work is still my some of my favorite.
In what ways do you think you've improved or evolved since your first comedy venture?
When I first got started I was working off of instinct.  Actually, I was surprised and grateful when I got the laughter.  Then I really studied the craft, and figured out the different comedy styles that appealed to me.   Now I feel I'm much better at knowing what is going to be a guaranteed "easy" laugh versus the ones I still have to strategically build into my sets or scenes.
What long-term/short-term goals do you have for your career?
My short-term goals are always related to the project that's in front of me.  Right now, that's Jotalogues: Talking Taboo in the LGBTQAI—U!  It's a two-person show, and my talented friend D'Lo and I just came off of a great workshop at La Peña with our director, Mark.  I'm going into rewrites this coming month to add a couple of scenes and then we'll perform it for Allgo audiences in Austin over Labor Day weekend.  I want it to be one of the funniest and most thought-provoking shows our audience encounters; to work against their expectations, in fact, to exceed their expectations.
My long-term goal is to develop a body of work that speaks my/our queer Xicana experiences.  I hope it becomes a testament to the risks (something I admire in my maestras) I was willing to take as an artist.  To borrow from the vision of my dear hermano, Lorenzo, I want my work to be "artefacts" worthy of being discovered by our communities a hundred years from now because they said something daring and meaningful in our present time.
If you were a politician, for what scandal would you most likely be notorious?
Probably that I declared Arizona as Aztlan and gave it back to all of the Chicana/os in diaspora and that I put Cherríe Moraga and Celia Herrera Rodríguez in charge, because we would want them to negotiate peaceable terms with our Native familias who also got their lands back … and yes, Jan Brewer and her ilk would be sent to live on reservations.
Do you have a specific audience to whom you play/would like to play?
I already do!  And that's my progressive queer Xicana-indigenous audience … everyone else is that yummy chocolate icing on that chocolate cupcake!
Describe that audience, and why/how you're playing to them.
That is THE audience to play for!  They embody our multiple experiences and realities and they are hella smart, gorgeous, and have centuries of survivor-hood under their belts!  Simply put, I play to them through the kind of content I choose, by the way I choose to deliver the content (be it Spanglish or some other linguistic concoction we get and invent) and by constantly declaring they are my specific audience … because if we don't center US, who will?
What's your weirdest insecurity?
That one day I might not be funny — but then I laugh it off!
Three things you can't live without.
Art-making.  My loved ones.  Chocolate.
I would do Girl 1 and Girl 2 … I'm sorry what was the question again?!
Which character are you most like from "The Divas"?
Honestly, I've got a little bit of all of the Divas in me  (Yes, I mean that literally, but we practice safe sex, so don't trip!).
Guiltiest pleasure?
Um … chocolate, but I'm claiming ancestral rights!
What's the difference between appealing to women and appealing to men?
Women put out more.  I mean, as an audience.  They really, really get into my work, that's if they're not all apretadas.  So appealing to our concerns and taboos means we get to deal with each other on our own terms.  I haven't tried appealing to men since high school, so I can't answer the question fairly.  Wait, I do try to make my work appeal to queer men of color and progressive het men as my "hermanos," but the truth is the center of my work is muxer-based.
What is your favorite comedy TV show of all time?
Gulp, I have to admit I really like South Park.  They're edgy and willing to go places most comedy shows won't dare touch.
The title of your autobiography?
La Educated Cochina Your Mother Warned You About Until She Seduced Her and Turned Her Gay Too!
***
AROUND THE INTERWEBS