It's no secret that corgis have taken the Internet by storm causing 'cute overloads' at nearly every click. Perhaps it's their comically short statures, disproportionately large ears, or devil-may-care attitudes that keep the online masses so enthralled with the antics of these pint-sized pooches. One thing is for sure; corgis are unstoppable!
So, what's next for these stubby little powerhouses? Hollywood.
Yes, movie studios are rebooting classics left and right, replacing humdrum human actors with cuddly corgi counterparts.
Soon these corgi-casted flicks will be in a cinema near you!
Children of the Corgi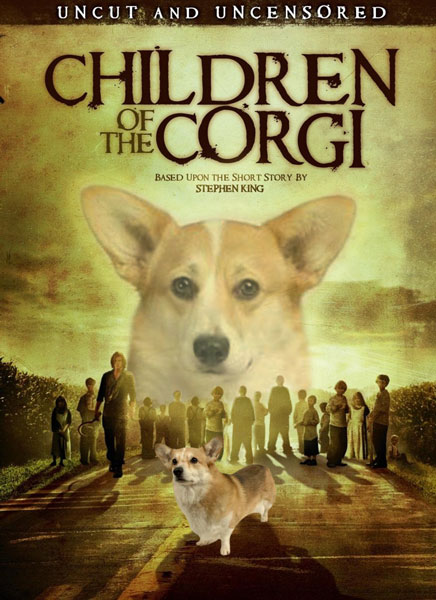 To one-up himself so far as scary maize-related cinema is concerned, Stephen King asserts in his latest horror masterpiece that there is nothing more frightening that a cult of rabid cob-gobbling corgi puppies whose delicate digestive tracks can't process corn. The haunting movie poster boasts the tagline, "Watch where you step!"
Corgaline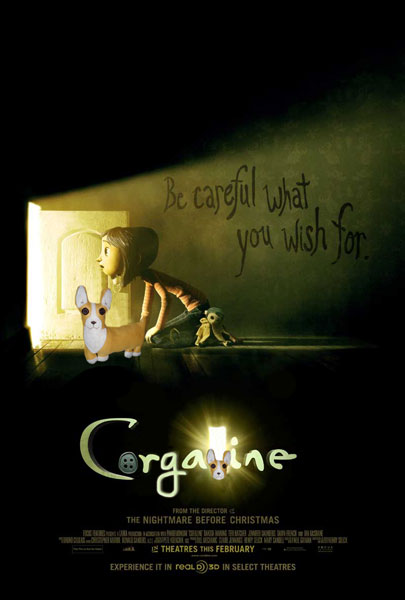 This stop motion flick stars Corgaline, a petulant corgi pup who tires of her boring life during the dog days of summer. When Corgaline stumbles into a parallel universe full of button-eyed-corgis, her nose leads her to some unsettling revelations.
One Flew Over the Corgi's Nest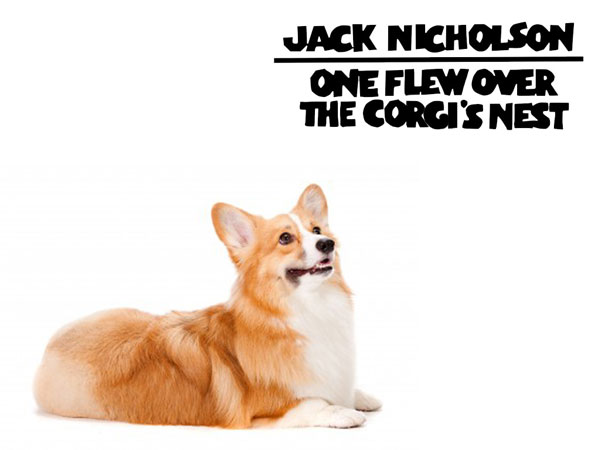 After the statutory rape of a jailbait cocker spaniel, Randle McCorgi is transferred to a maximum-security shelter for mentally unstable dogs. The compound is lead by the sadistic and yippy Nurse Rat-Terrier. Will McCorgi escape or will the asylum drive him barking mad?
Corgtact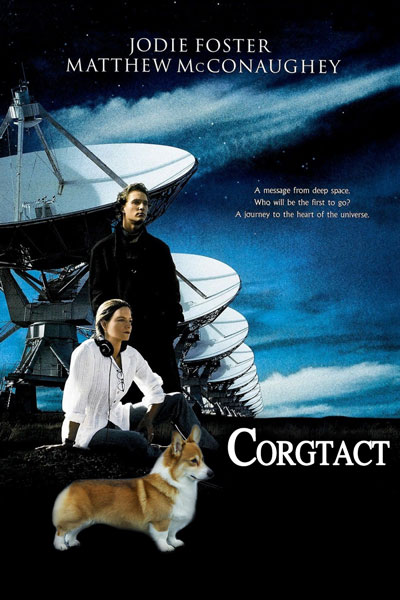 Jodie Foster reprises her role as SETI scientist Ellie Arroway. This time, when she makes contact with the extraterrestrials, we see the aliens in their true form. They're hyper intelligent space-corgis!
Bonnie and Corgi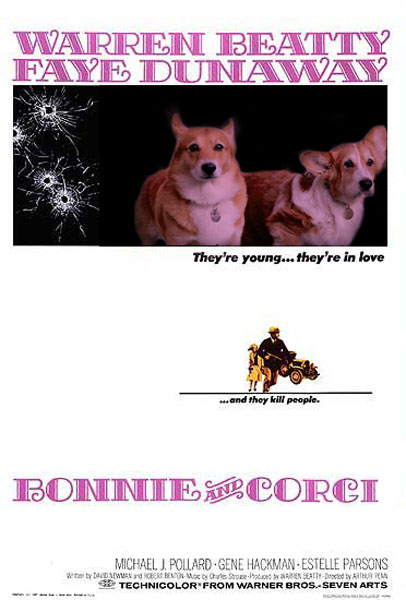 In order to save up for tickets to the Westminster Kennel Club Dog Show, a girl and her corgi go on a crime spree knocking over banks and high-end dog grooming salons.
A Corgwork Orange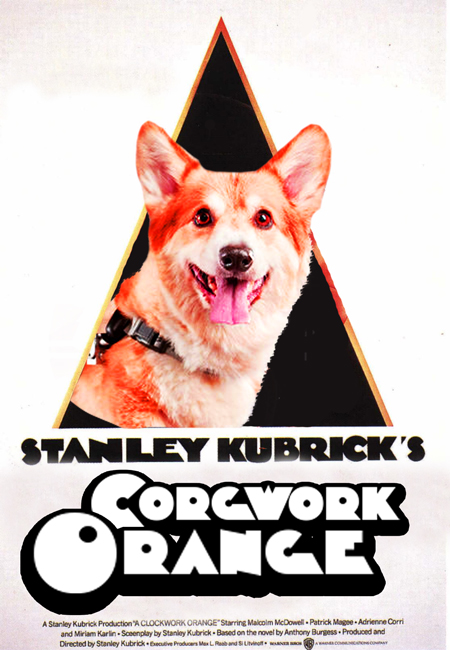 In a more whimsical revival of Kubrick's 1971 classic, the notion of "ultra-violence" is reinterpreted as "ultra-cuteness." The 'Ludovico technique' now involves the forced viewing of corgi-laden YouTube clips while the subject eats delicious cotton candy.
Rebel Without a Corgi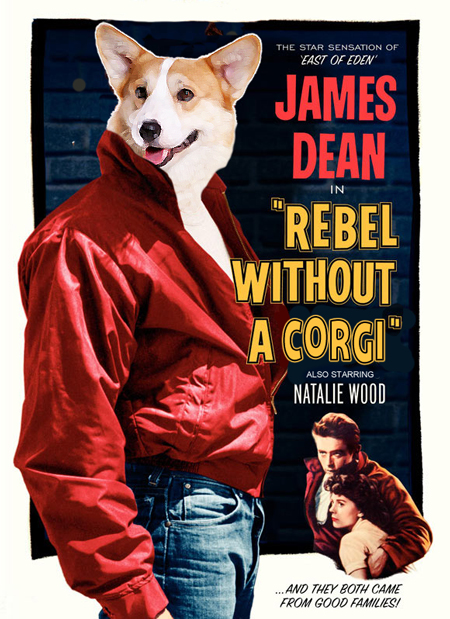 Who better to reprise James Dean's celebrated role as Jim Stark than a corgi in a badass leather jacket?
Corgiblanca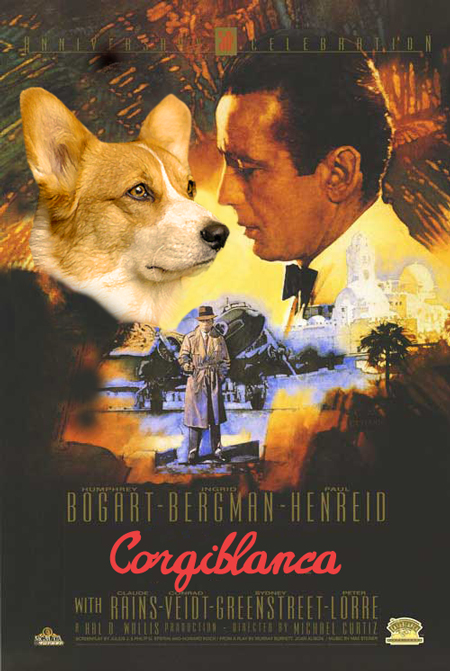 Classically trained canine actress Ingrid Corgman stars in this pooch-centric adaptation of the Oscar-winning film. Fans will be quoting "Here's looking at you, corgi!" for years to come!
Corgi the Barbarian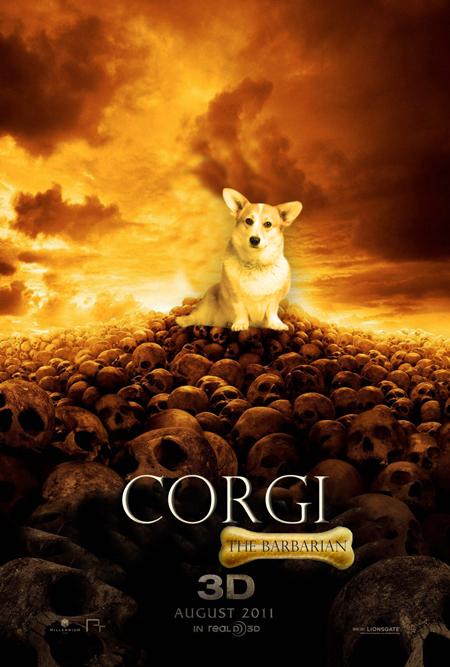 Move over, Jason Momoa! You've been replaced by a pint-sized, sword-wielding sorcerer corgi! After all, no one is as vengeful as a scorned sorcerer corgi!
Pirates of the Corgibbean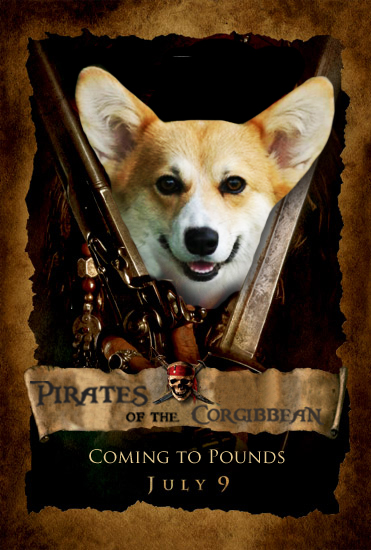 Disney re-mastered the original Pirates movie in Corgivision! Stephen Sondheim loaned his songwriting skills to update the swashbuckler's anthem: We chew things, we drool lots, we dig and we poop. 
Drink up me corgis, yo ho! We dognap and ravage; we're an adorable troop! 
Drink up me corgis, yo ho! 
With photoshoppin' by Erika Cervantes and Emily McGregor! 
AROUND THE INTERWEBS