Conan O'Brien Is the Perfect Man
Magazines and advice columns continuously pose the question: What makes the perfect man? There are ten common traits that have been compiled by numerous surveys and studies to help us all on our seemingly impossible quest to find "Mr. Perfect," so we did some research and our results were shocking – the perfect man does exist. His name, you ask? Conan O'Brien.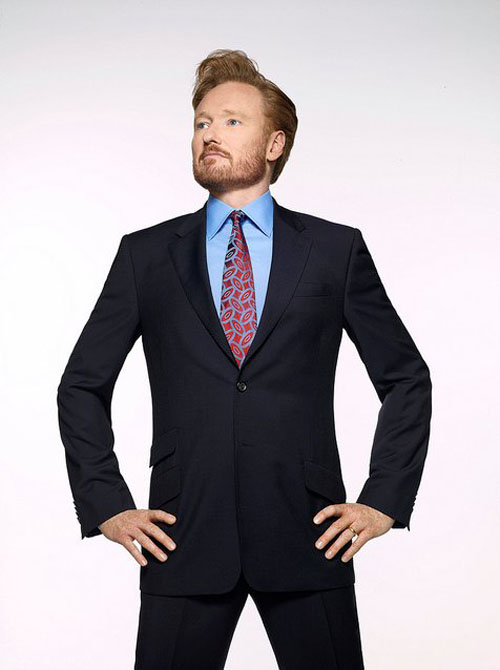 We're sure everyone was expecting a more obvious outcome such as George Clooney or Ryan Gosling, but these men just didn't fit the bill quite as well as Conan. To convince you, let's explore our findings further…
A Good Communicator

Always engaging and stimulating, Conan is the King of Communication. It's his job to talk, so it's easy to say that after all his years of being a talk show host, he's mastered the craft of human interaction. His communication skills even extend to numerous outlets such as Twitter and Facebook — in order to increase his accessibility. Gotta love a man who goes the extra mile just to show you he cares.
Romantic

Conan's no stranger to canoodling audience members, guests, and – animals? Nothing says romance more than a man who knows no boundaries and places no limits on love.
Hardworking
No one in show biz works harder than Conan. All week long, he slaves for hours late into the night. Even during his hiatus from television, Conan went on a national comedy tour AND made a documentary – all so he wouldn't be bored sitting at home with his 30 million dollars he had accepted to abandon his gig as the NBC Tonight Show Host.
Confidence
If Conan's style and uniquely handsome looks don't scream confidence, we don't know what does! Conan's so confident, that even his hair stands up with as much resilience and poise as he does!
Trustworthyness
Some men are impossible to trust and can never commit to a relationship – but not Mr. Perfect! You can always count on Conan to be there when you need him most…like every weeknight on TBS at 11 PM! Consistency never looked so sexy.
Sense of Humor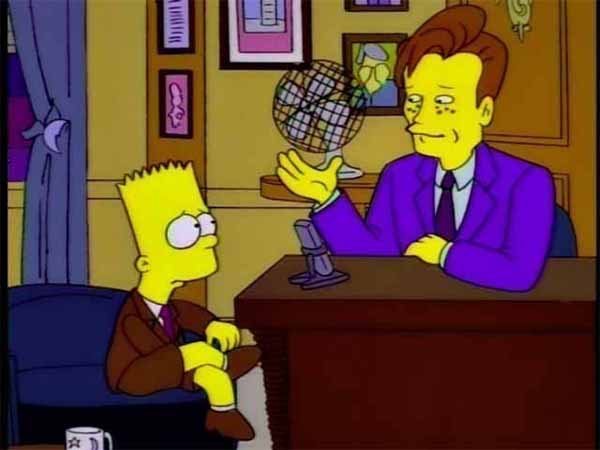 This guy started out as a writer for legendary comedy shows, Saturday Night Live AND The Simpsons before being hand picked by Comedy God himself, Lorne Michaels, to take on the Late Night Show in replacement of David Letterman. Needless to say, Conan's got the comic chops and resume to prove he's funny. Just check out his Larry King impression if you don't believe us!
Fatherhood Potential
This is an easy one. Conan already has two kids, so clearly he's down to be a daddy – and what's sexier to a woman these days than a man willing to procreate? Just watching the way Conan snarls at the ladies make our knees and uterus weak.
Willing to Compromise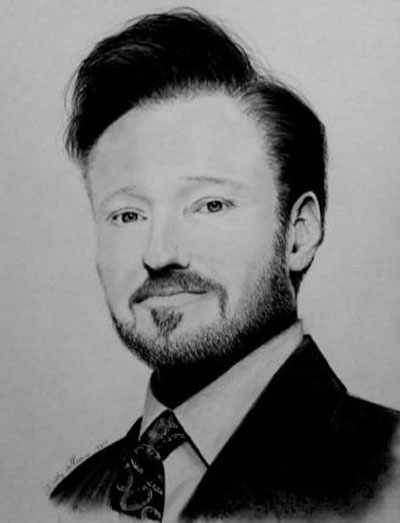 "Charconan" by Dusty del Rosario
Compromise is very necessary for successful relationships, and well, we all know Conan definitely compromised his career after walking away from NBC. Sure, it seemed that at first Conan got the short end of the straw on such a deal, but like the perfect man that he is, Conan learned to make it work! Though his show doesn't have the most desirable ratings, Conan currently has the most Twitter followers and Facebook fans out of ALL television talk show hosts!
Humble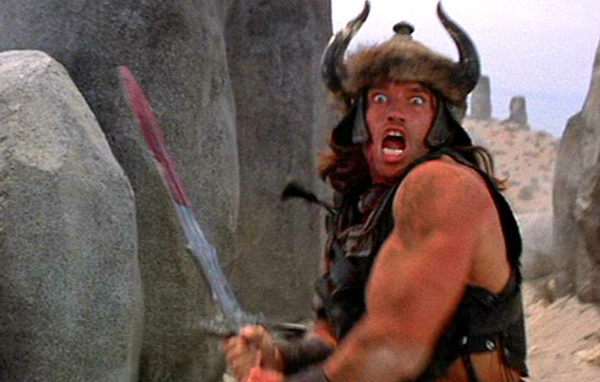 Oops! Wrong Conan!

Considering Conan's impressive repertoire, the man has a lot that he can brag about. He has it all; money, fame and fortune, but you couldn't tell by just spotting him on street rolling his Ford Taurus…and those Emmy's? Hidden away in a closet so you'll never have to be reminded of how much more successful Conan is compared to you…what a guy!
Intelligence
It doesn't take a smart man to graduate high school as valedictorian, and later go on to graduate magna cum laude from the top Ivy League institution, Harvard– it takes a man of class and the highest of stature. It takes pure brilliance and intelligence. It takes the brains of Conan O'Brien, creator of the Masturbating Bear.
AROUND THE INTERWEBS