Reading about this week's Comediva is kind of overwhelming.  I mean, seriously.  She's 26 and has been nominated for both a Tony and an Oscar.  She's hung out with George Clooney.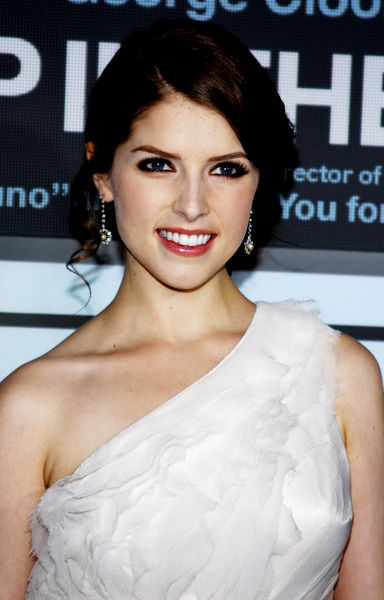 She even managed to have a small role in acertain famous vampire series and avoid being, "that girl from the Twilight movies."  She went toe to toe with George Clooney and got nominated for an OSCAR for it.  Now she's going to make cancer funny in 50/50.  But does she share?  Does she call me when she needs someone to fill in with George or R Patts?  Noooo.  She does not.
Perhaps even more overwhelming is the fact that, if you start getting to know Anna (okay, so by "getting to know," I mean "stalking her on Twitter," but whatever, you know what I mean), you realize that as well as being obnoxiously talented, she seems like a pretty cool chick.
Anna's Twitter feed makes me wonder if she's secretly a friend of mine, operating under some kind of Mission Impossible type secret identity.  Unlike some actors, who seem like… well… actors, playing pretend on the interwebs, Anna's feed is artful, but translucent, just like her performances.  You always feel like you can see the real Anna shining through.  That's probably a big part of why, as Anna's Tweets will tell you, "[she's] taking over Television."  She's taking over the movies too.  And that's why, she's our Comediva of the Week.
Anna started her career on the bus.  At age 10, she and her older brother started taking the bus to New York from Portland, Maine for auditions.  By the time she was 12, Anna was on Broadway.  She played Dinah in High Society. In typical, overachieving fashion, Anna was nominated for a Theatre World Award, a Drama Desk Award and a freaking Tony Award.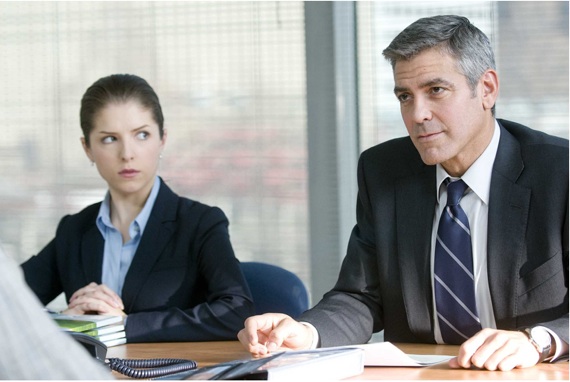 Anna is a Julia Roberts type comedienne, which is a relatively rare thing in these days where Saturday Night Live alumna rule the girl comedy roost.  Girls like Anna, who can make 'em laugh and make 'em cry, are a rarity… and Anna is making the best of it.  The film 50/50 promises an opportunity for her to make the most of her drama wings and her comedy shoes.  A movie that promises to be a buddy comedy about cancer can't help but provide opportunities for both.  The fact that she gets to hook up with Joseph Gordon-Levitt, well, that's just a bonus.
Anna is an old school movie star — the kind who can fully embody a character and still be inescapably herself at the same time.  Anna is always Anna in the same way that George Clooney is always George, and Cary Grant was always Cary.  Being able to disappear into a role is a wonderful thing, but great characters always rest on the foundation of a great performer's true self.
Anna gathers award nominations like some comedivas collect sale price DVDs because she lets a little sliver of her own soul shine through in every role.  And that is what we're here today to learn.  Great comedy is a naked thing.  If you want to make people laugh down deep, where they feel it in the deep dark parts of their brain where real feelings live, then you're going to have to give a little bit of you away with every role.  But the nice thing about letting other people see the real you, is that you get to know yourself too.
Know thy self, comedivas, and you'll make 'em laugh until they're snorting milk out of their noses. And that is the goal here, right?  Milk, flying out of the noses of complete strangers.  Ain't being a comedian grand?
AROUND THE INTERWEBS