You could say she's the sneakiest of comediennes, making her way into some of your favorite television shows and feature films without you even noticing. From Sex and the City and Elf to Shrek and Raising Hope, Amy Sedaris' memorable smile has reached the homes of thousands over the years. She's become an emblematic female face of comedy and we love how she makes us laugh from the bottom of our bellies.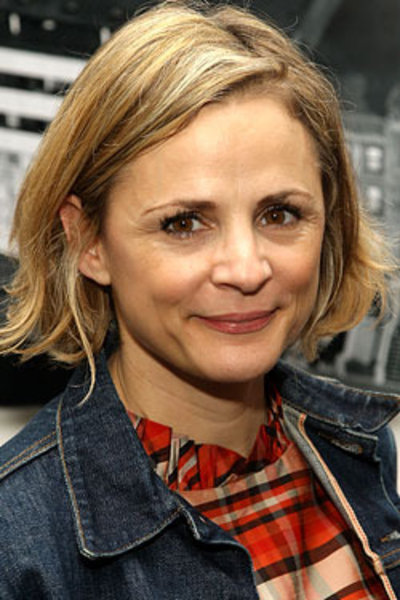 Source: PopPower.com
It was destined that Amy would become a comedy master, or rather, it was a hereditary predisposition passed down from Mama Sedaris. Amy's mother, Sharon Sedaris (may she rest in peace), was known among friends and family for her sharp-witted sarcasm, storytelling, and legendary sense of humor. So it's no surprise that one great comediva gave birth to another. In fact, she produced two comedy greats, Amy and her comedude older brother David Sedaris, a prolific humorist in his own right. Oh, and she also gave birth to four other little rugrats. I'm sure most women would agree, any lady with six kids has to have a sense of humor the size of Texas to handle that workload. The sibling rivalry for their beloved mama's attention only fueled Amy's penchant for creating wacky characters and hitting humor homeruns.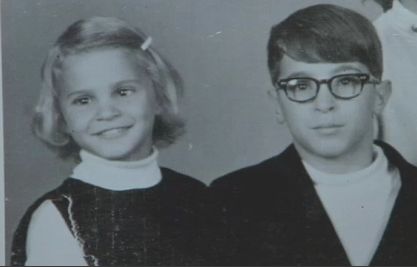 Amy (left) and David, yucking it up G-Rated-style.


It was only natural that Amy would go on to sharpen her comedy skills at Chicago's Second City, where many of the best in the biz have blossomed and harnessed their badassery for the greater good. It's not only the place where Amy showed everyone what she was capable of, but also where she met long-time collaborators Stephen Colbert (yes, that Stephen Colbert) and Paul Dinello. It was the start of a beautiful, laugh-inspired friendship.

Later, Amy made her way over to New York City, where most comediennes of caliber eventually end up. The Big Apple is where her career put on the big girl shoes and climbed its way to the top. Amy joined forces with brother David, becoming a playwriting dynamic duo under the name The Talent Family. Together, the brother-sister act wrote Stump the Host (1993), Stitches (1994), One Woman Shoe (1995), Incident At Cobbler's Knob (1997), The Little Frieda Mysteries, and The Book of Liz.

Amy, Stephen, and Paul came together with a few other comedy geniuses to create Comedy Central's Exit 57, a 30-minute sketch show that though short-lived, garnered critical acclaim. This later led to Amy's most heralded sketch character, Jerri Blank, in the Comedy Central series Strangers with Candy (1999). A cult classic, the show was co-written by Amy, Stephen, and Paul, and Jerri Blank was based on one of Amy's best impersonations, that of 1970s motivational speaker Florrie Fisher. With three seasons of Jerri under her belt, it was only logical to move on to a full-length movie of the same name in 2005.




Today, Amy continues to light up our screens with her adorkability. Yes, she's the original when it comes to dorky adorableness. Just check her out on Letterman:


And if that weren't enough quirkiness, she runs her own cupcake and cheeseball business out of her very own home kitchen called Dusty Food Cupcakes, something she shared with Mama Sedaris way back when. She's also the author of two awesomely satirical books entitled I Like You: Hospitality Under the Influence and Crafts for Poor People. Talk about multi-talented.

Amy Sedaris does not mess around, unless it's for laughs. So go forth, and bring it Amy Sedaris style.
AROUND THE INTERWEBS