Looking for an online graphic novel about dating woes in the City of [Botoxed] Angels? Look no further!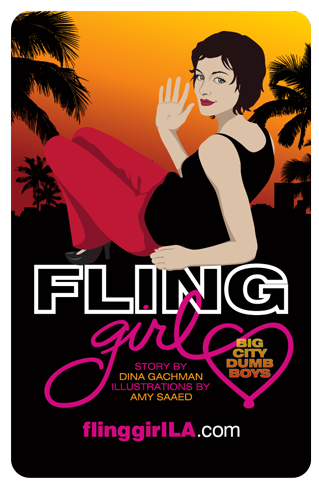 Writer Dina Gachman — who is also the blogger behind the joy that is Bureaucracy for Breakfast — is teaming up with artist Amy Saaed to bring sass, romance, and hilarity to the web.
The creative team is calling the endeavor Fling Girl, which will follow lead protagonist Maggie — a recent transplant from Texas — as she "[rolls] around in the dating trenches of L.A."
More than this, though, FlingGirlLA.com also features contributions from guest writers, such as Pretty Little Liars star Troian Bellisario who recently outlined the ten best/worst places to break up. Other contributions include dating advice, recommendations for restaurants, bars, music, etc.
All in all, then, the site — eye-pleasing and already enjoyable, even though the comic has yet to premiere — is a promising, original site that's sure to bring lots of laughs.
AROUND THE INTERWEBS