Wanna win some Comediva swag? Ever wonder what BAMF Girls Club's Bella and Kristen Stewart's Bella would talk about if they ran into each other while moping in a field somewhere? Well, talk about being in the right place at the right time, tiger. Enter this contest to win a swagic Comediva t-shirt. Hey-o!
Here are the Deets: It's easy! Just caption these Bellas! Tell us what you think BAMF Bella and Regular Bella are saying to each other in the comments section below!
Here's the Nitty Gritty: Enter by 6p.m. on Monday, November 19th. Open to US entrants only! Not open to any members of the Volturi. One entry per participant!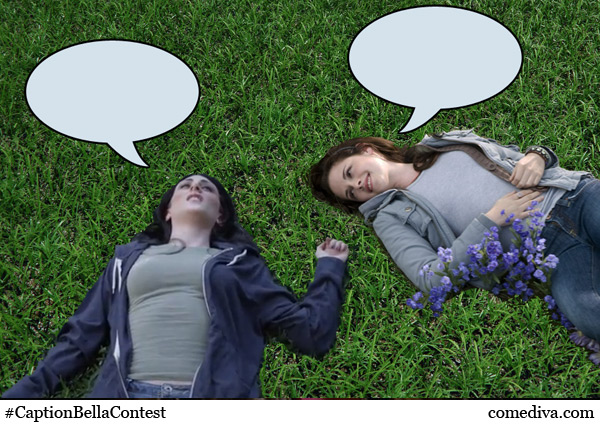 AROUND THE INTERWEBS