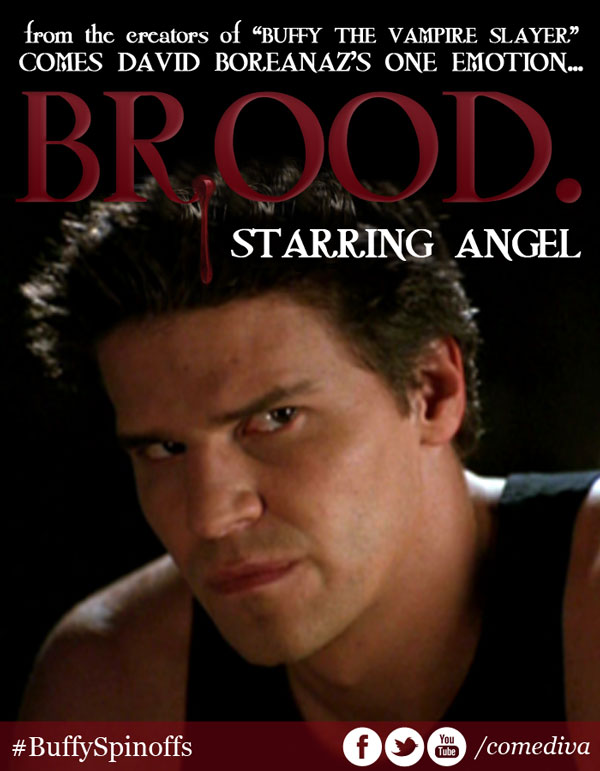 Angel broods in dark rooms.  For an hour.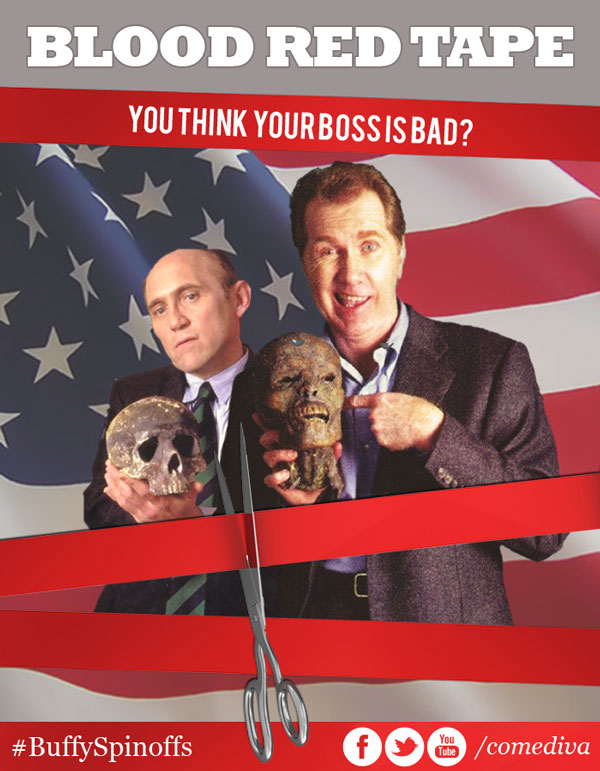 The Mayor and Principal Snyder butt heads, try to ignore their sexual tension, and annoy the heck out of the First Evil, as they try to cut through the red-tape in Hell, with as much bloodshed as possible! Get ready for a lot of short jokes! And a few hissss-y fits from Mayor Wilkins!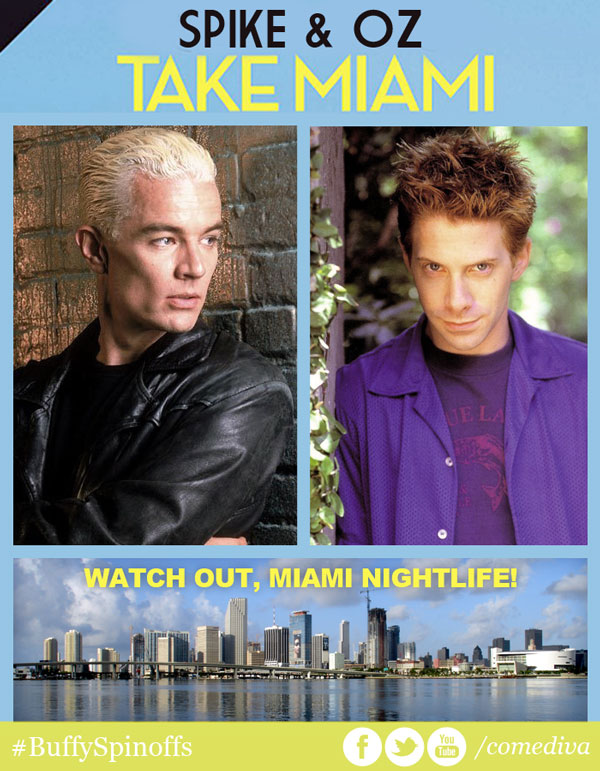 In another befuddling vampiric decision, Spike decides to move from the Golden State to the Sunshine State!  Teaming up with recovering werewolf Oz, they open a vintage vinyl headshop.  Spike learns meditation, and Oz learns how to drain a pint … of Mojitos!  (Not blood, you silly!)  Just watch out for that full moon, it can bring about some hair-raising adventures!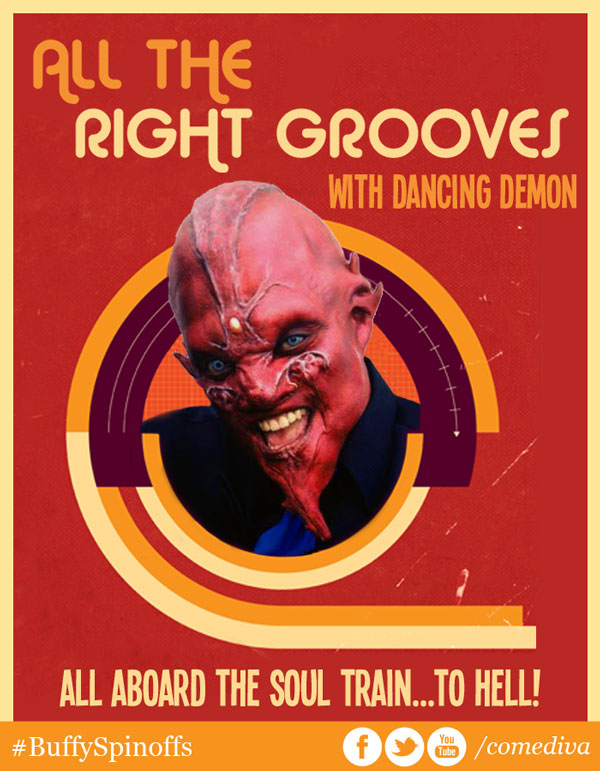 Only the hottest, most soul-corrupting dance moves will get you noticed on the newest dance-competition show to hit the Hellmouth!  Sweet.  When it's smokin' on this dance-floor, you better run for the fire extinguisher!  No, seriously.  'Cuz someone's probably combustin' … a move!
P.S.  They got the mustard out.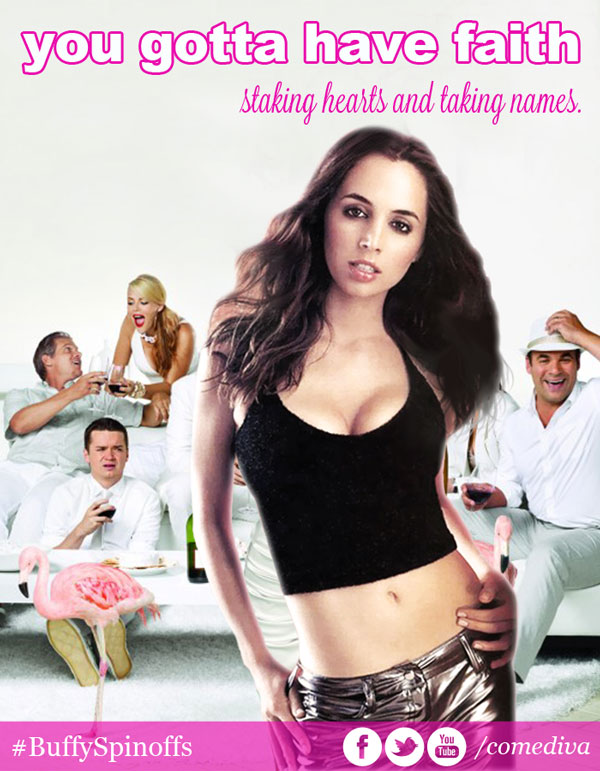 Faith moves to the 'burbs!  When a demon-spouting Hellmouth opens up and consumes half of a small town in Florida, it's up to our favorite bad-girl Slayer to make it all 5×5 again.  Living incognito with a bunch of winos, Faith will have to break up the monotony of suburban life with a few knife fights!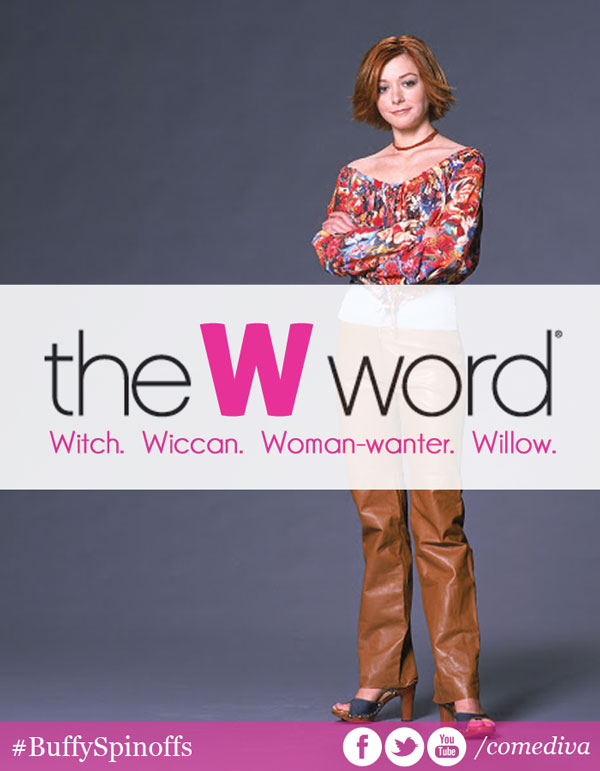 Willow Rosenberg has all the magic she can handle … except in her love life!  Follow along with Willow, her dopey lesbro, Andrew Wells, a bevy of saphhic-leaning Slayerettes (sexuality is a spectrum, after all), and the wild-and-wacky world of bewitching love affairs!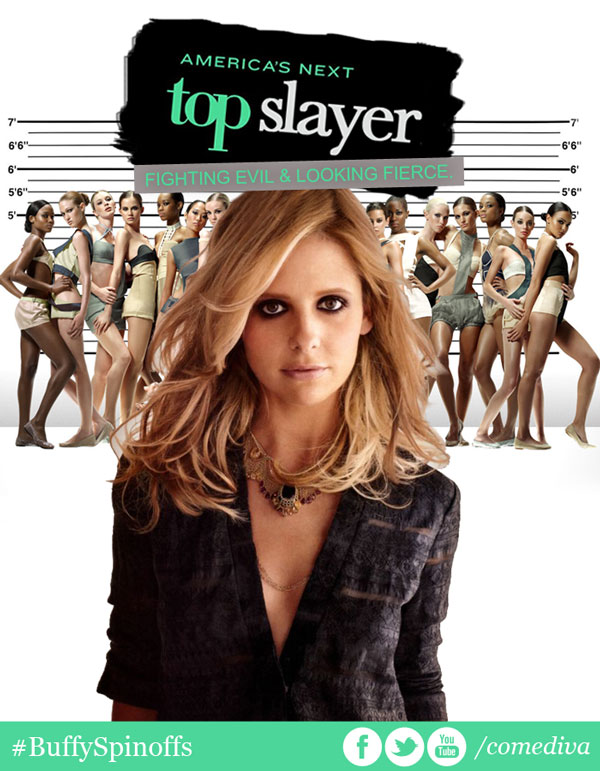 With Slayers popping up all over the place, what better way to find and rank them than a reality competition show?!  Buffy leads the aspriring Slayer-ettes through a series of nonsensical challenges, all whille inventing absurd catch-phrases, and locking them all in a crypt together!  Last gal standing gets the big contract: representation with GSM (Giles Slayer Management), and the cover of Slayer Vogue Italia!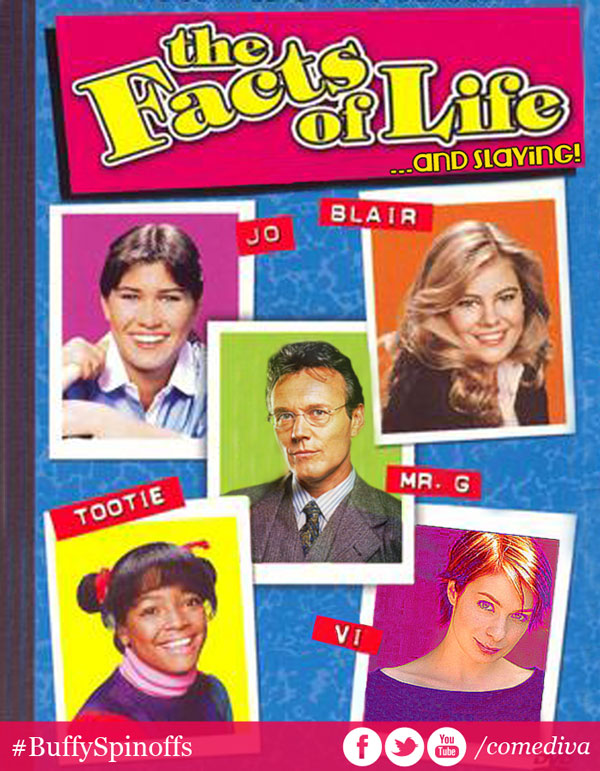 Giles (aka Mr. G) must shepherd a gaggle of superpowered teenage girls!  If he thought Buffy was tough, wait 'til he gets a load of Tootie!  And when noted lothario and neck-biter, Count Dracula, moves in next door, it's time to stock up on garlic window shades!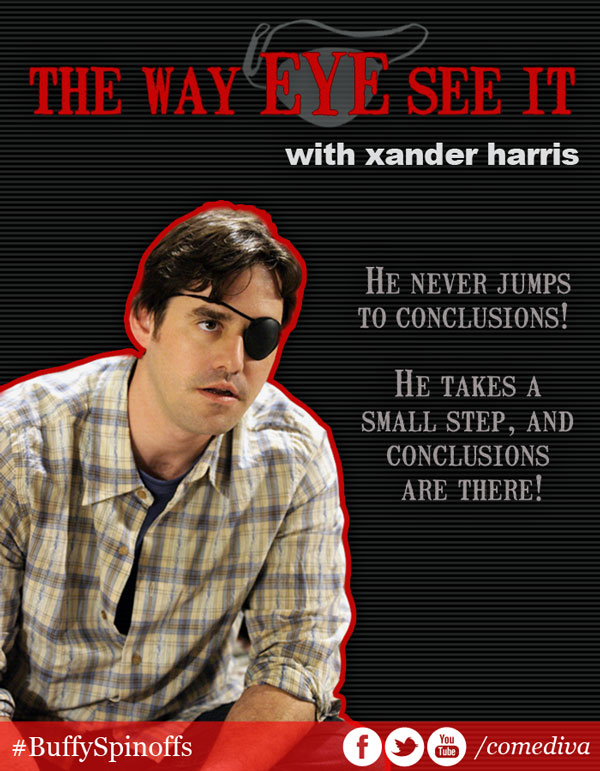 Xander Harris threatens to show everyone what's under his eye-patch if they don't listen to his weekly rants on issues affecting regular joes… and monster hunters.  You'd think he'd have a one-sided point of view, but he's not myopic at all… when it comes to the issues!
AROUND THE INTERWEBS