Ann Romney doesn't feel rich, so she's the perfect person to teach us all how to throw together a simple little dinner party on the cheap. Ma and Pa Romney may live in mansions and sleep in zillion thread-count sheets, but really they're just like us!

Paula Deen and her butterballs sure seem down-to-earth, but for that homespun feeling we should heed the advice of women who have worked hard and struggled to make do with what they have. Women like Ann Romney.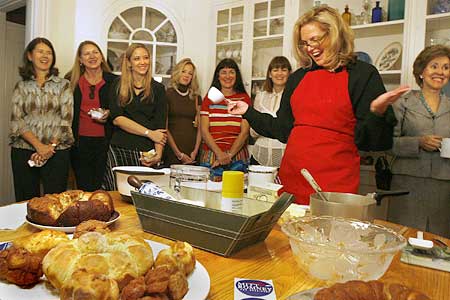 Tired of watching Sandra Lee whip up semi-homemade concoctions and creepy "tablescapes"? Who can relate to the Barefoot Contessa with her fancy east coast party guests and her A-list clambakes? She calls herself a damn Contessa and wears her collars up like she's parading around a 1985 country club with the cast of Dynasty. Let's all take a step back and really get our hands dirty in the kitchen with Ma Romney. Times are tough, but that doesn't mean you have to suffer.
Ann Romney's Simple Summer Soiree

Guest list: Grab your finest calligraphy pen. Ann suggests a solid gold-plated pen for that personal touch. If it's studded with Swarovski crystals even better, but gold will do just fine — who needs to be fancy? Place the pen into the hand of the professional calligrapher you've flown in from Paris and let them go to town writing out your invitations. Customized Louis Vuitton stationary works just great.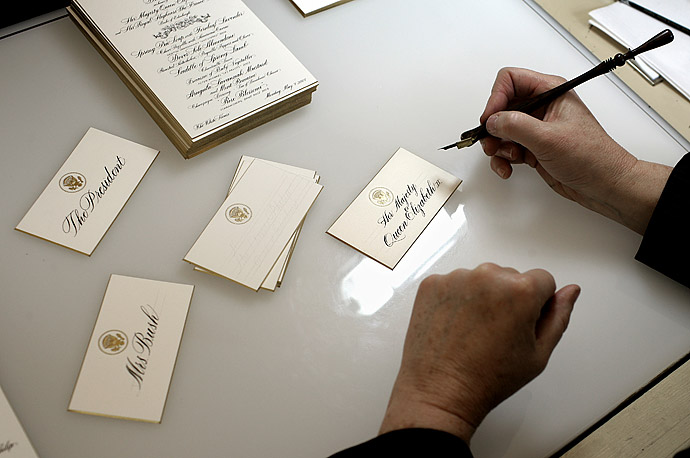 Menu Suggestions
Main: A ravioli in the colors of the kingdom of Naples filled with Maine lobster, Alaskan salmon, and ginger from the Windward Islands and topped with deep fried bespoke caviar — yum!
Dessert: A miniature gateau-flavored with liquorice from the Spanish Isles concealing a heart of liquid fire-glazed with wild pomegranate jelly and served on lapsang creme Anglaise with baby pear finished with an arabesque of purest gold
Cocktail: Romney eschews pricey cocktails and suggests a drink that's accessible and refreshingly simple: water! Acqua di Cristallo Tributo a Modigliani water from Italy is her go-to libation. She says you can even serve it out of vintage Dixie Cups for that shabby chic flair — cute!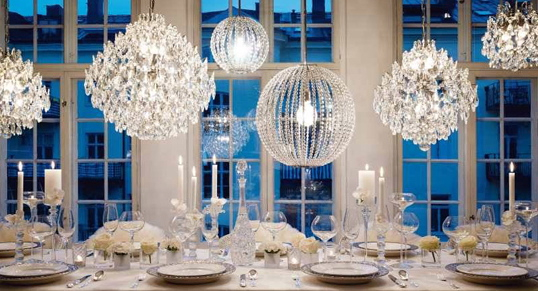 Decoration: While your servants are in various parts of the world collecting the ingredients for your little party, take some time to pretty up your dining area. hydrangeas flown in from Kyoto are easy enough to procure, and much less "1%" than African orchids. Just throw out your straw placemats hand woven by Guatemalan eunuchs, and you're good to go. Dishes can be from Crate and Barrel — shhh, don't tell the guests!

Finale: The big night has arrived. Once your servants have whipped up the meal and painstakingly set the table under your watchful, tyrannical gaze, throw on your favorite Yves Saint Laurent apron (Ann had hers monogrammed with the words "Butter My Buns" for a little 99% flair) and pretend to put the finishing touches on the meal you've been slaving over as your guests arrive. Finally sit back, relax, and dig in for a neat little summer soiree that really takes no effort at all! Bon appetite.
AROUND THE INTERWEBS