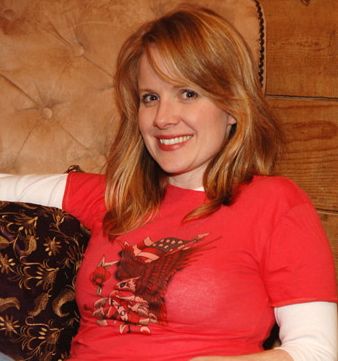 When did you know you wanted to be a director?

I was directing when I was a little girl; in fragmented pieces. I used to make my stuffed animals do movie scenes from Star Wars, Get Smart or Fletch. Then I would take my tape recorder and do SFX and record music off the radio to go along with it. I did not own a video camera of any kind, so I would just snap my version of 'storyboards' with a camera, creating tableaus from each scene, then get them developed. I'd arrange them on my floor and make my dolls 'watch' the movie they made as I'd retell it. I remember doing all of this — but the idea of actually being a film director didn't occur to me until 2007.
When did you know you were in love with cupcakes?
I developed a love for cupcakes circa 2010. Prior to that it was white sheet cake from Ralphs grocery store. I'd just slice small bites of cake, as if eating 50 small bites wasn't the same thing as eating the entire cake — who was I fooling? So now, I satiate myself by eating a whole entire TINY cupcake instead.
Why direct comedy? How is it different from directing other genres of film?
Comedy comes more natural to me. The way people behave is funny to me. It's like I can see behavior like that kid saw dead people. I love subtext, like watching a boy hit on a girl and act all suave, but if you're paying attention, his body language is actually saying, "I'm scared shitless to be talking to this chick." I'm like a sleuth — I want to uncover what's really going on, then exploit what people try to hide in a funny way. With drama, you can't be as weird sometimes and get away with it. I like the strange and the weird.
If Chuck Norris were to corner you in an alley and challenge you to a duel, what would be your weapon of choice?
I would drink a cup of "Kick Butt Coffee" — why? Because down in Austin, TX, where I'm from, if you drink a cup of coffee from the Kick Butt Coffee there, it says, "You'll have Chuck Norris strength!" P.S. That's my brother's coffee shop … and that's what they advertise!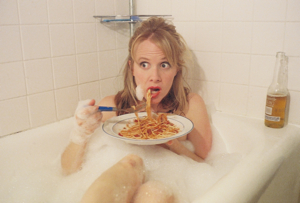 Source: TheJoyShow.comDo you have a comedy director you look up to? Why?
So many. I will keep it contemporary and say Jason Reitman. I mean, the material he picks shows he clearly cares about what he's directing. He's thoughtful and he's not afraid to take stabs at social mores.
What's the no. 1 lesson you've learned so far about directing?
Work with a great producer. If a producer is on top of his/her game and supports your vision and your team, you can accomplish anything!
As a woman, do you note any differences in how you work with your cast and crew versus how a male director does?
I see people more as individuals and note the differences between each person, not just men or women. I do wish more women were directing. Only 16 percent of Hollywood's films (or even less) are directed by women. So the difference I see is, where are the ladies??
In a dream gig, which comedy actress/comedienne would you love to direct?
I would love to direct Catherine Keener — she's awesome! So genuine, naturally funny and so much raw emotion goes into her performances.
Which character do you most resemble from The Divas?
I'm half Betty and half Lucille. I'm proud to be a quirky girl — who busts ass to get things done.
When you're not directing comedy, you're… ?
I'm writing or doing my best to get a project off the ground. Or eating cupcakes in 50 tiny pieces.
What's your favorite comedy movie or T.V. show of all time?
Wow — what a tough question. I love end of the world movies where humans destroy themselves, like Children of Men or Idiocracy. I find it to be the ultimate irony. For TV, I love female driven comedies — Carole Burnett Show, 30 Rock, Roseanne.
Title of your autobiography?
I Mean, Are You Serious? by Joy Gohring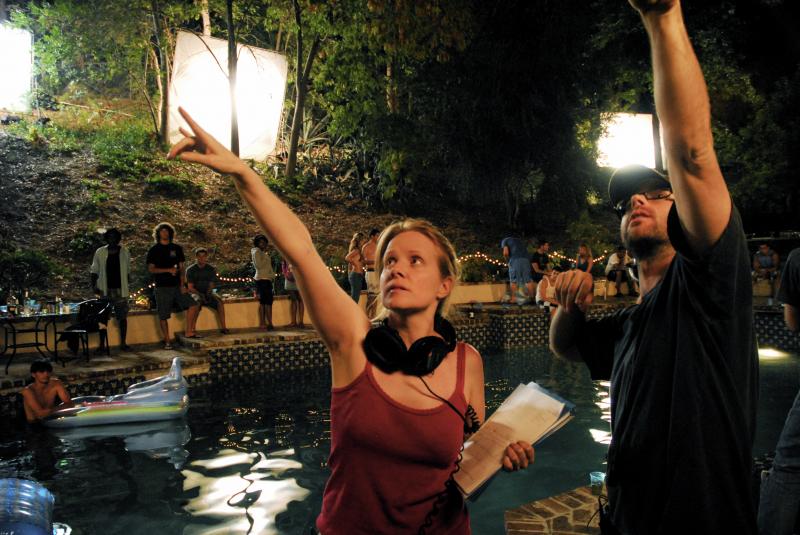 Source: Joy Gohring


And now a taste of what that autobiography would be like:

Joy Gohring co-created and directed the highly acclaimed, Date a Human (www.DateAHuman.com). She is currently directing Undergrads, a web series for James Franco's Rabbit Bandini Productions.

Joy's short 18 garnered her the attention needed to segue into feature films. Currently in development: Woomen, starring Jane Seymour, Sugar Baby, and The Flaming Jerk. She has written for Lionsgate, FX, Oxygen, Disney, HBO, Universal and Yahoo! Joy won "Best Short" at the Cannes Independent Film Festival 2011 for Mental.

Joy began as a comic in 2000 when she was chosen from thousands of acts to perform at HBO's Comedy Arts Festival. She was spotted by Carsey-Werner-Mandabach and subsequently created, wrote and/or starred in two TV series, including Good Girls Don't…

Joy is an alumnus of the University of Texas, Austin, and American Film Institute's prestigious "Directing Workshop for Women." Her mother was a former nun, her father … a former monk.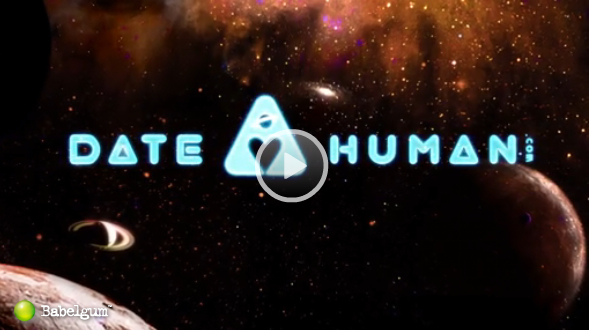 Watch the first episode of Joy's acclaimed web series,
Date a Human
!
AROUND THE INTERWEBS