Thanks to Sunday's Oscar Ceremony, and the subsequent GIFs of golden Jennifer Lawrence and Quvenzhané Wallis moments, it's hard to tell which talented lady's Love Shower was most torrential. So here to settle the debate are some of the most special moments of the night.
And…FIGHT!
1. Fist-Pumping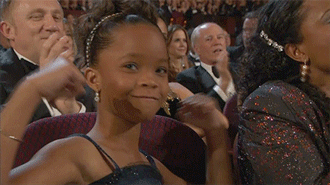 vs.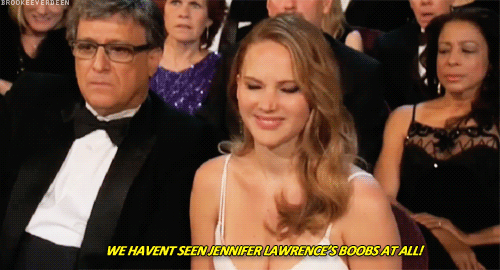 Analysis: This category is particularly tricky to score. On the one hand, Lawrence has thirteen years worth of fist-pumping experience on Wallis, and you can see it in the well devised and well executed technique of Lawrence's more subtle yet very gratifying pump. On the other, Wallis's rapid-fire double-fist-pump and smirk strike a perfect balance of modesty and self-empowerment well beyond her nine years.
Winner: Wallis, as it's always so very awesome to see a little girl own her BAMFness.
Wallis: 1 ; Lawrence: 0
2. Interaction with Animals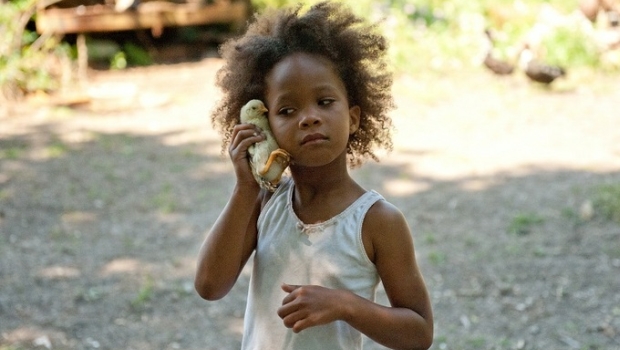 vs.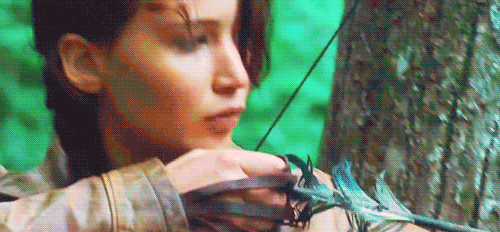 Analysis: This one really just depends on your own feelings toward animals. As awesomely self-sufficient as Lawrence's tendency to do movies [ie Winter's Bone, The Hunger Games] where she hunts critters down is, I'm a pet-parent, so my heart's always at the centre of major turmoil. Also, I haven't quite gotten over that sequence in Winter's Bone where Lawrence skins a squirrel. Wallis, however, embraces animals, even taking a chick up to her ear to hear its heartbeat. Only to reveal later that the chicks grow up to be kept in a cooler and cooked.
Winner: Tie. All in all, both have proven themselves fearless of beasts, no matter their size.
Wallis: 2 ; Lawrence: 1
3. Gender-Bending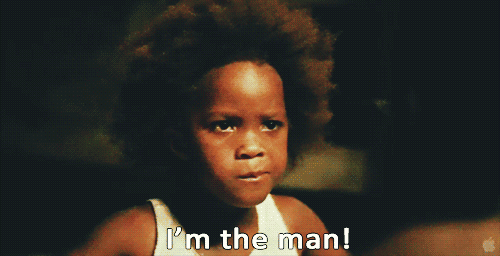 vs.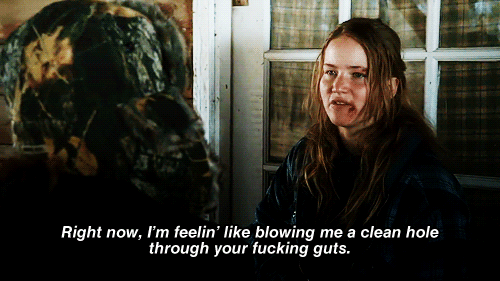 Analysis: In two of their iconic roles, Wallis and Lawrence managed to bust the eff through gender stereotypes and kick major ass; by managing to survive the wilderness on their lonesome, and laying down the law when they had enough.
Winner: Lawrence, as she gets bonus points for also saying "no" to hard drugs in Winter's Bone.
Wallis: 2 ; Lawrence: 2
4. Excited Face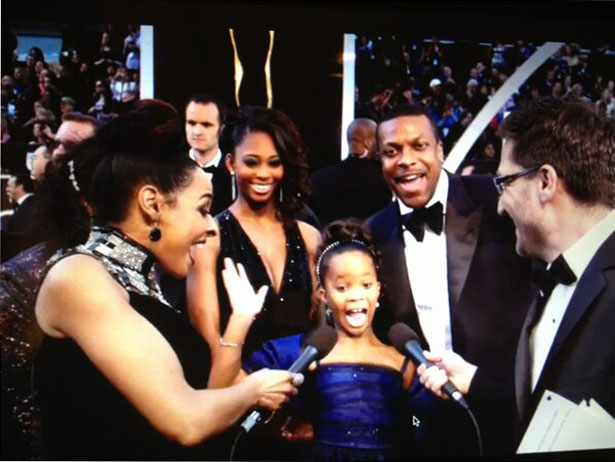 vs.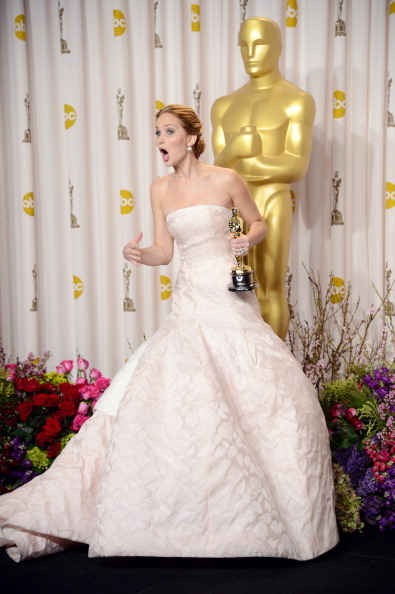 Analysis: OMG JUST WOOK AT THAT WIDDLE FACE OF WALLIS WHILE MEETING AWESOME PEOPLE AT THE OSCARS AND HAVING SOME DREAMS COME TRUE.
Winner: Wallis.
Wallis: 3 ; Lawrence: 2
5. 'Tude
vs.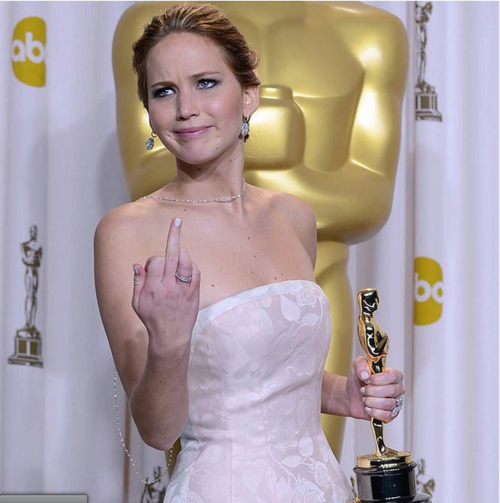 Analysis: From taking on the press in the proper pronunciation of her name, to bringing out the sass and anger of Hushpuppy, Wallis is no stranger to 'tude. However, neither is Lawrence, who forewent the use of words altogether and instead flipped the press the bird. Technically this means Lawrence has something of an unfair advantage, as Wallis might be a wee too young to know about the f-word, but still. Lawrence flipped the press the bird while in a Dior dress and carrying an Oscar. I mean.
Winner: Lawrence.
Wallis: 3 ; Lawrence: 3
IT'S A TIE.
Hokay, you guys. I think it's fair to say I'm no good at ranking loveableness, especially where two of my favorite ladies are concerned. So whom do YOU think is most loveable? Lemme know in the comments below!
AROUND THE INTERWEBS