Full Name: Emily McGregor
Website:
Info:
Hey hey! I'm Emily McGregor, and I'm Comediva's VP of Production. I also direct our original videos, but you won't hear me say "my vision" because that just sounds douchey. If you like our videos, send me whiskey and flowers. If you don't like them, don't leave a comment. Follow me @emilyamcgregor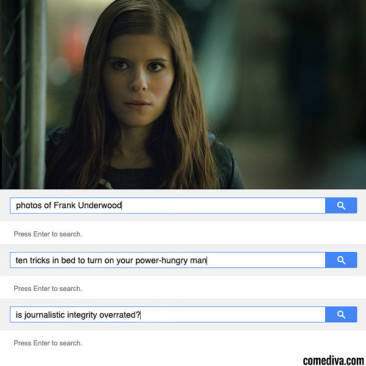 Frank Underwood does not approve this message.
© 2014 Comediva. Proudly powered by funnygirls.